Bastille Day on July 14 commemorates of the birth of modern France—a process that was lengthy, violent, and controversial.  But who can resist reading stories about a country so synonymous with wine, culture, fashion, elegance, and savoir-faire, most of the tales featuring real historical figures?
We begin chronologically with THE SHADOW QUEEN by Sandra Gulland.  Claude des Oeillets, a real young woman from the theatre and daughter of a famous actress, narrates a story that describes the controversy and strife during the "war of the theatres" between Corneille, Moliere, and Racine and the opposing church.  During those days, she meets the beautiful, arrogant aristocrat who later becomes Madame de Montespon, Louis XIV's mistress and "shadow queen" of his court. Recruited years later to become Madame's personal attendant, Claude is brought into the heart of life at Versailles—the politics, the intrigues, and Madame de Montespon's increasingly desperate and dangerous efforts to hold on to her royal lover.  An intriguing look at the decadent court of Louis XIV from a new perspective.
We move forward to the eve of the Revolution in FINDING EMILIE by Laurel Corona, that also fictionalizes the lives of real people.  Daughter of brilliant and unconventional mathematician Emilie du Chatelet, who dies a week after her birth, Lili du Chatelet is driven to learn more about the mother she never knew. Her convent upbringing, supervised by the strict and conventional Baronne Lamont, is succeeded by the freedom and intellectual excitement of the Enlightenment salon of her godmother and mentor Julie de Bercy.  But a woman's intelligence and curiosity is prized little more in Lili's generation than it was in her mother's. As she seeks the truth about Emilie, she must struggle to find her own path between conformity and the desires of her heart.
Our next story, WHERE THE LIGHT FALLS by Allison Pataki, takes place during the tumult of the Revolution itself.  Three years after the fall of the Bastille, in a city inflamed by the ideas of liberty, equality and fraternity, the destinies of three—in this case fictional–citizens intertwine.  Andre, son of a nobleman who joins the new French army to avoid execution, Jean-Luc, an idealistic lawyer who moves his wife and child to Paris to be at the heart of the new nation, and Sophie, an aristocratic young widow who dreams of independence, all struggle to find their places in this new world.  Although some facts and dates have been rearranged for the drama of the story, Pataki's novel takes us from the roiling streets of Paris to Napoleon's march across the Egyptian desert, its full cast featuring cameo appearances from such historical figures as Robespierre, Louis XVI, and Alexandre Dumas.  Using the stories of three "ordinary citizens" caught up in extraordinary times, the novel vividly illustrates the conflict of idealism with intolerance and the desire for power with its abuse.
Our final selection, THE QUEEN'S FORTUNE, also by Pataki, follows the Revolution into the age of Napoleon and deals with the life of another historical figure. The aristocratic world she's known vanished forever, Desiree Clary is struggling to survive when a chance encounter with charismatic young soldier Napoleon Bonaparte changes her life forever.  Although the two fall in love, Napoleon later breaks their secret engagement, bewitched by the alluring, mature Josephine.  But Desiree is returned to the Emperor's sphere after her sister Julie marries his brother Joseph. Brought into the glittering world of Parisian society, she falls in love with and marries Napoleon's confidant and favorite general, Jean-Baptiste Bernadotte. Though war and turmoil, as the alliance between these two powerful men shifts and changes, Desiree must navigate a dangerous path to survive. In one of life's ironies, while Napoleon falls from power, her husband becomes King of Sweden, their son founding a dynasty that will long outlive Napoleon's Empire.
Ready to be swept into the lives of people living through fascinating and tumultuous times?  Choose your favorite protagonist and settle in!
—
ABOUT JULIA'S LATEST BOOK: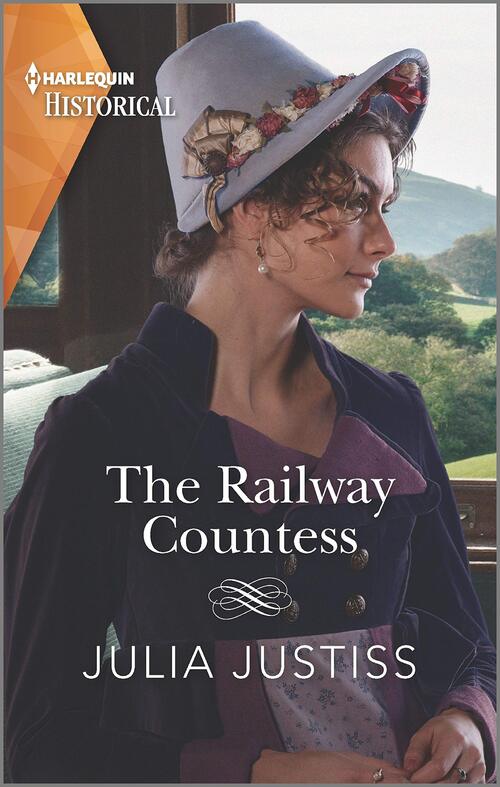 She didn't want to marry
Least of all a Viscount!
Marcella Cranmore wants to avoid marriage and continue using her mathematical expertise to help her railway engineer father—but her mother insists on her having a season. At her first ball, Marcella's relieved to see someone she knows, railway investor Crispin D'Aubignon. Conversing with the viscount is safe, for she's as off-limits to him as he is to her…except that is only increasing the fascination!
Romance Historical [Harlequin Historical Romance, On Sale: June 29, 2021, Mass Market Paperback / e-Book, ISBN: 9781335407207 / eISBN: 9780369710987]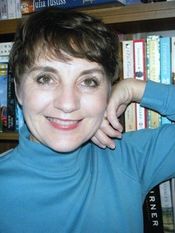 Real, intense, passionate historical romance
Award-winning romance author Julia Justiss, who has written more than thirty historical novels and novellas set in the English Regency and the American West, just completed her first contemporary series set in the fictional Hill Country town of Whiskey River, Texas.
A voracious reader who began jotting down plot ideas for Nancy Drew novels in her third grade spiral, Julia has published poetry and worked as a business journalist.
She and her husband live in East Texas, where she continues to craft the stories she loves. Check her website for details about her books, chat with her on social media, and follow her on Bookbub and Amazon to receive notices about her latest releases.