We're chatting about high school, house renovations, and of course, new books with bestselling author Julia London and Editorial Manager Danielle Dresser!
Welcome to Fresh Fiction, Julia! Please tell us about your brand-new series, the Princes of Texas, and book 1, The Charmer in Chaps.
It's about the Prince family, which is a happy cross between the Ewings of Dallas and maybe the Clampetts of Beverly Hillbillies (I think we need a reboot of that one). Anyway, the Prince family is legendary in Texas with an enormous ranch along the lines of the King Ranch. But they fall on hard times, no thanks to Dad's horrible big-stakes gambling problem, and suddenly find themselves having to figure out life without all the trappings of wealth.
In The Charmer in Chaps, Luca is the one they call a bunny hugger. He wants to preserve some of the land before they strip it of all the character it had. But he's going to have to figure it out on his own, and without any help from his family. And he's got some personal issues that are going to make figuring it out on his own especially difficult. It's the sort of issue that most men would want to remain hidden.
Luca Prince had led a charmed life – his family is wealthy, he's handsome, and women fall all over him. But there's more to him than everyone thinks. Why was it important for Luca to have a different side to him, and what makes Ella Kendall his perfect match?
I think none of us are exactly what we present to the world. Luca would be very two-dimensional if all he had to contend with was his beautiful life. His feelings, his experiences and his private shames give him the empathy and insight he needs when he meets Ella Kendall. She's had the exact opposite life of him—raised in a series of foster care homes, she is just now finding her place in this world. And she doesn't have time for a pretty boy whose biggest issue, she thinks, is that he might not be a billionaire anymore.   
Ella Kendall has had a tough life – her mother is in prison and she has moved around through the foster system quite a bit. Nonetheless, she has always tried to do the right thing and is a good person. Coming across as quiet, Ella knows how to stand her ground, especially when it comes to good looking and privileged cowboys! What was your favorite thing to write about Ella?
Her resilience. Her life has been a long series of disappointments, and she doesn't expect anyone to ever be different than disappointing. Even her best friend disappoints her. But she does not let it get her down. She keeps plodding forward, not convinced there is a better life but hoping for it. But when she meets Luca again after several years, she expects nothing but to be played and disappointed, and she is very cautious. Which is probably a good thing
 Ella inherits a rundown house from her grandmother, which leads to a lot of work and repairs. Have you ever taken on a fixer-upper type project on your house? How did it go?
Not a fixer-upper, but two major renovations in my house. It's a royal pain in the arse, that's how it went! The last one was a kitchen, and you don't realize how much you use a kitchen sink until you don't have one. I was very happy to be done with and vowed NEVER AGAIN…but I'm already thinking of a master bath update.    
Ella and Luca went to high school together – Ella harbored a huge crush on him, and Luca barely remembers her (though they did have one special moment together!)… What were you like in high school? Any funny stories to share? 😉
That is a good question. I was a popular kid, but I was always in the friend zone. Like, the guys wanted to be my buddy and so did the girls. But I of the romance-loving heart wanted angst and drama. So, I wrote about that in spiral notebooks that I kept under my bed. Wild, free-ranging dramas that sometimes-featured popular TV characters and me, and sometimes featured me in the Wild West, and sometimes me in my version of a Kathleen Woodiwiss novel. I went to my 20th reunion, and one of the guys I had a crush on in high school asked me if I remembered that night in my blue VW bug. I was like, "NO! What happened?" He told me that I had loaded it up with as many kids as I could—he said 12, but wow, I don't know if that's true—and then I did donuts in the high school parking lot. I didn't know I even knew how to do a donut. But when he told me, I sort of vaguely remembered that episode. I was hoping he'd say something a lot sexier than that, LOL. What can I say? Small town, different era, no curfew.     
You write both historical and contemporary romances! Are there any differences in your writing processes for each genre? Is there a different genre you'd like to try in the future?
Not really! The cadence of the language in a contemporary is faster, and in historicals, sort of proper (they are usually set in England in the 18th or 19th century), but other than that, I tend to write them the same.  The love stories are the same. The backdrop—Texas, England, 21st century, 18th century—adds the flavor, but the central story is always man vs. woman and it's timeless.
As for a different genre, I've been writing a witch book for years. I love that book, but I never have time to get very far, and when I have a moment, I have to go back and read through to see where I was and get into it again. I would dearly love to finish it but I have no idea when.    
What do you have coming out next?
The Charmer in Chaps launches a new contemporary series (The Prince of Texas), and there are four books in it. The Devil in the Saddle, which has an amazing cover, will be out in November. I am also launching a new historical series, A Royal Wedding, which is set in the Victorian era in London and in the fictitious European kingdom of Alucia. It's a 19th century Harry and Meghan series with some really fun female characters. The Princess Plan will be out in December.        
Rapid Fire Random Questions
Favorite candy: Reese's peanut butter cups
Favorite way to be kind to yourself: Spa pedicure
Best compliment you recently gave to someone: Your book was amaze-balls, so good that I want to punch you in the face
Favorite flower: Rhododendron
Random interesting fact you like to tell people: I'm a writer.
Best vacation you've ever taken: Oh, so many. But Scotland is always a fave!
Earliest celebrity crush: Robert Redford
Cake or pie: CAKE
Last book you read that you really LOVED: News of the World by Paulette Jiles. I've been giving copies to family in Texas.
You have a totally free afternoon – no deadlines, no obligations, no Twitter notifications!  What do you do?: Get outside for a run or a bike ride to be followed by wine on the patio. Perfect spring afternoon!
The Princes of Texas #1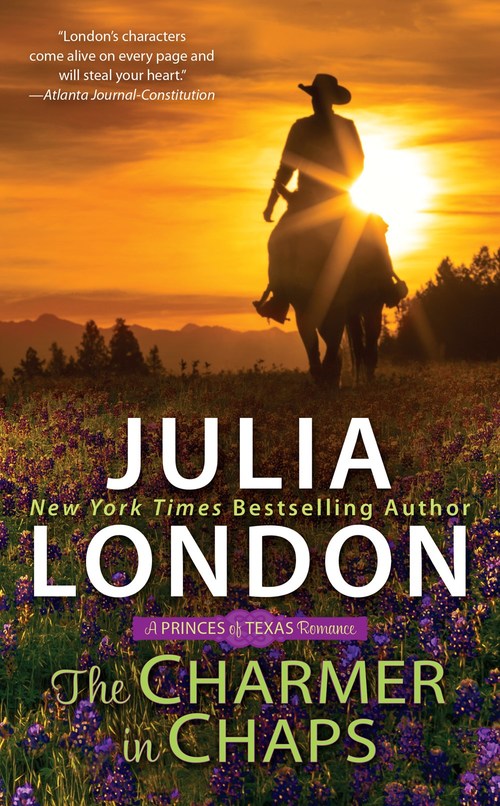 A Texas Prince Meets His Match…
Cimarron County knows the youngest son of the fabled Prince family as a womanizing hell-raiser, but Luca has changed and he intends to prove it. There's just one problem—a woman with sparkling eyes and more fight than a barnyard cat.
After a childhood of living in foster homes, Ella Kendall has exactly three things to her name: A dog, a pig, and the rundown house she just inherited. Luca may not remember her from high school, but she definitely remembers him. He is as seductive as he was then, but Ella isn't about to fall for his flirting. She recognizes a playboy cowboy when she sees one.
Luca knows Ella has learned the hard way to trust no one but herself. Yet the closer he gets to Ella, the more he wants to be the only one she leans on. Because Ella is the only woman for him, and he wants to be the man who finally gives her the home she truly deserves.
Romance [Berkley, On Sale: May 7, 2019, Mass Market Paperback / e-Book, ISBN: 9780451492357 / eISBN: 9780451492364]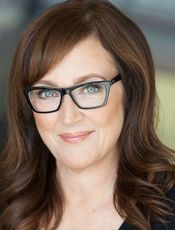 Fiction for all women and a few good men
Born in Canyon, Texas, and raised on a ranch, Julia London didn't have her eye on writing romance right away. After graduating with a degree in political science from the University of Texas in Austin, she moved out to Washington, DC, eventually working in the White House. She later decided to take a break from government work and start writing. Today, she is the New York Times, Publishers Weekly, and USA Today bestselling author of more than thirty novels. She writes historical romance and contemporary women's fiction, and her most popular series include the Secrets of Hadley Green series, the Cabot Sisters series, the Desperate Debutantes series, the Lear Sisters series, and the Pine River series.
She is a recipient of the RT Book Reviews Best Regency Historical Romance award for THE DANGEROUS GENTLEMAN, and a six-time finalist for the renowned RITA Award for excellence in romantic fiction. She resides in Austin, Texas.
***
Fresh Fiction Editorial Manager Danielle Dresser is an avid reader, lackluster-yet-mighty crafter, and accomplished TV binge-watcher. Once upon a time, she was a publisher publicist and continues to cultivate her love of books and reading by chatting with the best authors in the business. She lives in Chicagoland with her very own romance hero husband, darling daughter, and two tempestuous cats. Follow her on Twitter and Instagram, @dj_dresser.