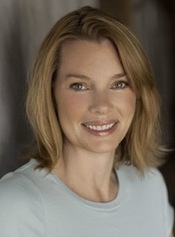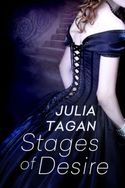 I've always loved characters who are out of their element and trying hard to fit in – think Julia Roberts in Pretty Woman or Reese Witherspoon in Wild. There's something about having to force your way through a discomfort in order to grow, emotionally or spiritually or both, that appeals to me. So when it came to writing STAGES OF DESIRE, my historical romance, I couldn't help but use the trope for my hero and heroine.
William, Earl of Abingdon, reluctantly comes to the title when his brother is killed, after having trained as a physician and researcher.  Science is his first love, and he's determined to find a cure for malaria to help his ailing sister. But he's sent off to track down the flighty ward of the duchess whose daughter he's been wooing, and finds himself penniless and on the road with a ragtag bunch of actors. It's his worst nightmare, as he considers plays to be silly entertainment and actors untrustworthy. During the course of the book he is put through his paces, including having to appear onstage, and forced to reconsider his presumptions.
Harriet Farley, on the other hand, was born into a family of strolling players and sent to live with the duchess amid the grandeur of London society, as a companion to the duchess's daughter. She's tried to please the duchess, but the niceties don't come easy. When Harriet runs away to save her father, she blossoms into the woman she was meant to be, much to William's shock. Ultimately, they must decide if they dare risk the security of the familiar in order to find true love.
What "fish out of water" stories or films are your favorite and why?
About STAGES OF DESIRE
To be or not to be — in love…
As a ward of the Duchess of Dorset, Harriet can hardly expect more from a match than the ringing endorsement of "from what I've heard, the man is financially secure and his teeth are quite regular." After all, she's only the lowly daughter of traveling actors, not the actual daughter of the duchess.
William Talbot, Earl of Abingdon is set to marry the duchess's daughter. After his elder brother's scandalous death, his family's reputation is paramount, and he'll allow nothing to damage it again. But when Harriet disappears to save her father from debtor's prison, the scandal threatens William and his intended's family. The simple task of fetching the duchess's runaway ward turns complicated when Harriet insists on traveling with her father's acting company. William's forced to tag along, and finds himself entranced. The stage transforms Harriet into a free-spirited, captivating beauty. But, someone's been sabotaging the theater company, and instead of facing scandal, William and Harriet discover a threat not only to their growing passion, but to their lives…
About Julia Tagan
Julia Tagan lives in New York City, where she worked as an actress before venturing into writing. A journalist by training, she enjoys weaving actual events and notorious individuals into her historical romances. Her favorite activities include walking her dog in Central Park, scouring farmers' markets for the perfect tomato, and traveling to foreign cities in search of inspiration.