1–What is the title of your latest release?
I'M ONLY WICKED WITH YOU. It's the third book in the Palace of Rogues series.
2–What is it about?
Hugh Cassidy is the battle-hardened son of a bastard, raised in the wilds of New York. Lady Lillias Vaughn is the sheltered, blue-blooded darling of the London broadsheets, destined to marry a duke. Their worlds collide at The Grand Palace on the Thames, a boarding house near the docks—and the war between them ignites when Hugh catches her smoking a cheroot and tattles on her to the Earl of Vaughn, her father. While their mutual attraction is incendiary and unwelcome…they're absolutely at its mercy. But little by little, spark by spark, they begin to learn truths and vulnerabilities in each other that no one else in the world has ever uncovered. When their inevitable soul-searing indiscretion threatens to destroy their futures, Hugh comes up with a plan to unravel their entanglement…and the brutal truth is the best way to love her might be to break his own heart.
3–What do you love about the setting of your book?
Everything! I'm having the best time writing the stories set at The Grand Palace on the Thames, a boarding house by the docks. In LADY DERRING TAKES A LOVER, Lady Derring (now Mrs. Hardy) discovers her perfidious husband, the Earl of Derring, left her destitute— apart from a single old building near the East India docks. When Delilah discovers he also left behind a penniless mistress (Angelique), the two form an unlikely alliance, pawn their jewelry and turn the old building into a boarding house, which they promptly fill with found family (Mr. Delacorte and Dot in particular have become big reader favorites). The friendship between Delilah and Angelique deepens and evolves through the series, as do the other recurring characters. The stories are connected, and the boarding house offers possibilities for a revolving cast of personalities, lots of comedy, passionate hijinks—and it's a funny thing, but the most extraordinarily hot men tend to show up at the door.  
4–How did your heroine surprise you?
Well, I'm not sure Lillias surprised ME, because I had the advantage of inventing her as I wrote her. I think she will surprise readers, as the story unfolds. She is harboring secrets and depths no one suspects …until our hero comes along and shakes up her expectations and assumptions about what she wants. (Surprise! What she wants is him, the brute.)
5–Why will readers love your hero?
As our back cover copy says, our strapping, devastatingly blue-eyed hero is the son of a bastard from the wilds of New York, and he's entirely self-made; he came from almost nothing and he won't rest until he's sitting on top of an empire. His innate charm and grace are shot through with a sometimes almost ruthless directness and wit, and he has an ironclad sense of honor. But he's known great love and much loss, and it has made him ] insightful and guarded—and capable of knee-buckling tenderness and sacrifice. When he loves, he goes all in. As our readers will hopefully discover.
6–What was one of your biggest challenges while writing this book (spoiler-free, of course!)?
The challenges were mostly external, and the same ones most of us shared in the past year or so—finding the quiet and privacy I needed to in order to get the writing done. I found noise-canceling headphones filled with brown noise (courtesy of Youtube) are a magical combination, and I practically live in those now.  
7–Do you look forward to or do you dread the revision process?
In a perverse way, I really like it! I kind of suffer until I get a chance to make the book as perfect as I possibly can within our time constraints. It can be sweet, sweet torture.
8–What's your favorite snack to have on hand while writing?
Probably dark chocolate. Or green tea. If I'm really on a writing roll, I might forget to eat and not realize it until I go to stand up and the room spins a bit.
9–Where would you go for an ideal writer's retreat?
Big Sur.
10–What's the best piece of writing advice you've received?
You know…I think the most useful thing I've learned about writing is something I learned in high school—write the body of the essay first, then go back and write the beginning and the end. I almost never write sequentially or start at the beginning when I'm writing a book (and I often start with love scenes—ha! Dessert first!), but I get to know my characters in the body of the story, and I feel this always helps me to write a more impactful beginning and a more eloquent ending.
11–Who is the fictional character you want to hang out with the most? (anyone in literature!)
Hmm….I might do the wicked thing and hang out with Mr. Darcy, just to see if I can give Lizzie a run for her money. Because, you know, I might want to live at Pemberley, too. Now there's a story for the Austenverse!
12–What's one of your earliest book memories?
When I was three or four years old, I'd sit in front of the bookcase in the living room and pull books out, open them, and invent stories for that great big mass of words I couldn't yet read.  I couldn't wait to learn how to write so I could start writing stories.
13–If you had to write in a different genre, what would it be and why?
You name it! I've written contemporaries and that was a blast. Fantasy, or historical mystery would be fun, too.
14–What song will automatically put you in a good mood?
Oh, that varies wildly, because I'm a music freak! I'm always in search of a particular mood when I write, and always feel around for it by listening to a few things before I settle on one. Might be Arvo Pärt or Harold Budd or Led Zeppelin or Joni Mitchell. Sometimes I'll stream BBC6 to hear the latest alternative stuff.
15–What is your favorite way to practice self-care?
Nature, and no social media or electronic input of any kind! Or music and meditation.
16–What can you eat and never get sick of?
Dark chocolate, probably.
17–Will you share a favorite, recent-ish book you recommend?
A PERFECT EQUATION, by a newcomer to historical romance, Elizabeth Everett. I really enjoy her writing voice and her lady scientists are such refreshing heroines
18–Do you have any hobbies?
Lots!  I like to draw in graphite and color pencil and I'm improving, little by little. I'm learning watercolors. I like to knit and crochet. I play a few instruments (though I no longer have my guitars) and listen to music. I like to research arcane subjects that take my fancy. I read a LOT. I hope to learn how to sew properly, meaning actual clothes with a machine—many years ago when I first tried, I couldn't make a straight seam to save my life.  I'm hoping for better results this time.
19–Are you an early bird or a night owl?
Straight up night owl.
20–What can readers expect from you next?
AFTER DARK WITH A DUKE will be out November 30th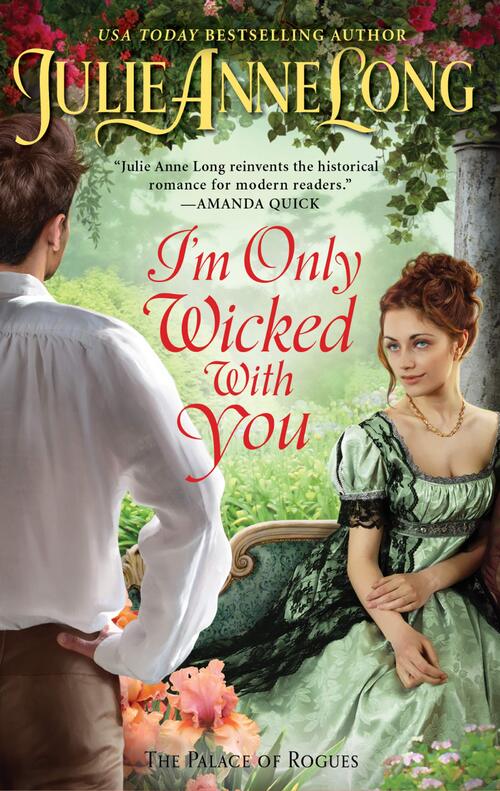 USA Today bestselling author Julie Anne Long continues her Palace of Rogues series with a brand-new romance about an ambitious American and a headstrong British heiress.
He's the battle-hardened son of a bastard, raised in the wilds of New York. She's the sheltered, blue-blooded darling of the London broadsheets, destined to marry a duke. Their worlds could only collide in a boardinghouse by the London docks…and when they do, the sparks would ignite all of England.
Nothing can stop Hugh Cassidy's drive to build an American empire…unless it's his new nemesis, the arrogant, beautiful, too-clever-by-half Lady Lillias Vaughn. The fascination is mutual. The temptation is merciless. And the inevitable indiscretion? Soul-searing—and the ruination of them both. Hugh's proposal salvages Lillias's honor but kills their dreams for their futures…until they arrive at a plan that could honorably set them free.
But unraveling their entanglement inadvertently uncovers enthralling truths: about Lillias's wounded, tender heart and fierce spirit. About Hugh's stunning gentleness, depth, and courage. Soon Hugh knows that as surely as he'd fight a thousand battles to win her…the best way to love Lillias means breaking his own heart.
Romance Historical [Avon, On Sale: August 24, 2021, Mass Market Paperback / e-Book, ISBN: 9780063045088 / eISBN: 9780063044128]
Dueling antagonists strike sparks from the fire of their hearts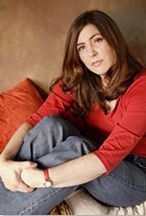 San Francisco Bay Area native Julie Anne Long originally set out to be a rock star when she grew up (and she has the guitars and fringed clothing stuffed in the back of her closet to prove it), but writing was always her first love. She began her academic career as a Journalism major, until she realized Creative Writing was a better fit for her freewheeling imagination and overdeveloped sense of whimsy. And when playing guitar in dank, sticky clubs finally lost its "charm," Julie realized she could incorporate all the best things about being in a band-namely drama, passion and men with unruly hair-into novels, while also indulging her love of history and research. Since then, her books have been nominated for numerous awards, including the Rita, Romantic Times Reviewer's Choice, the Holt Medallion, Bookseller's Best, and The Quills, and reviewers have been known to use words like "dazzling," "brilliant," and "impossible to put down" when describing them.