Instead of trying to find your perfect match in a dating app, we bring you the "Author-Reader Match" where we introduce you to authors as a reader you may fall in love with. It's our great pleasure to present Debra Holt!
Writes:
I read my first romance over 30 years ago — Janet Dailey's "Fiesta San Antonio" — and became hooked on the genre. Writing romances, both contemporary and inspirational, is both my passion and dream come true, and I hope my books will bring smiles…and sighs… to all who believe in happily-ever-after.
My romance novels are set in small towns in my home state of Texas and the ranches that surround them. My favorite trope to write is second chances. It always brings out the romantic sparks in my mind. But in my latest novel, THE BRONC RIDER TAKES A FALL, I decided to write the trope opposites attract. Can the "Rodeo Romeo" and the small town girl at heart find room in their hearts for each other?
THE BRONC RIDER TAKES A FALL is book three in the Tremaynes of Texas series, following CAPTURING THE TEXAS RANCHER'S HEART and THE RANCHER RISKS IT ALL. Book four, THE SHERRIF AND THE COWGIRL will be released in late September.
About:
Young-at-heart Texas native seeks readers who love light, sweet romance novels. Loves Texas bluebonnets, the blue, blue, blue Texas skies, and the Texas Tech Red Raiders. Looking for readers who enjoy a guaranteed happily-ever-after, children involved in their parent's love life, and women gutsy enough to stand up for themselves.
What I'm looking for in my ideal reader match:
Loves the romance of a working Texas ranch
Cherishes women with a mind, and spine, of their own
Gets a kick out of siblings standing up for each other
Adores bucking horses and jolting bulls
Goes all gooey inside when a child is involved in his parent's romance
What to expect if we're compatible:
Unapologetic feel-good romances with a happily-ever-after at the end
A cast of secondary characters, most with books of their own
Wanting to stay up late to read just one more chapter (or three)
A glimpse into small town Texas life
Actual romance in my romance novels (I've considered teaching classes!)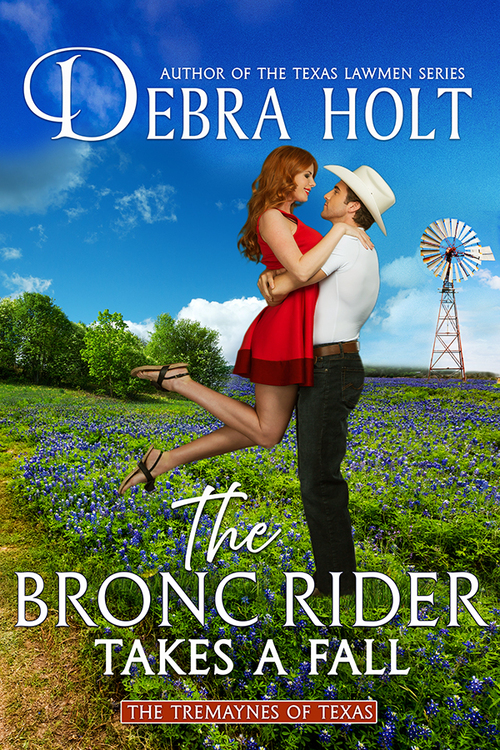 He's about to take the toughest ride of his life. Will it end in the hardest fall?
Trey Tremayne, world champion bronc rider, is on track to win another championship title when an injury sidelines him. Healing privately at a friend's cabin and determined to qualify for the finals, Trey is pleased when a beautiful woman literally falls into his arms at the local general store. Maybe a little flirtation will distract him from his troubles, but Laurie is anything but short-term or casual, and Trey immediately realizes he's out of his depth.
School teacher and single mom Laurie Wilkes has her feet planted firmly on the ground. She will not be swayed by a handsome, sexy bull rider who has given her son a serious case of hero worship and makes her feel fully alive for the first time in years. He's temporary and definitely not a man to take seriously—but her feelings aren't casual.
She isn't his type, and he's certainly not hers. So why do they feel like a perfect match?
Romance Western [Tule Publishing, On Sale: August 19, 2021, e-Book, ISBN: 2940162513049 / eISBN: 9781954894167]
A lady from Dallas makes a friend in McKenna Springs, Texas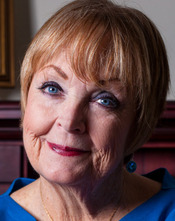 Born and raised in the Lone Star state of Texas, Debra grew up among horses, cowboys, wide open spaces, and real Texas Rangers. Pride in her state and ancestry knows no bounds and it is these heroes and heroines she loves to write about the most. She also draws upon a variety of life experiences including working with abused children, caring for baby animals at a major zoo, and planning high-end weddings (ah, romance!).
Debra's real pride and joys, however, are her son, an aspiring film actor, and a daughter with aspirations to join the Federal Bureau of Investigation. (more story ideas!) When she isn't busy writing about tall Texans and feisty heroines, she can be found cheering on her Texas Tech Red Raiders, or heading off on another cruise adventure. She read her first romance…Janet Dailey's Fiesta San Antonio, over thirty years ago and became hooked on the genre. Writing contemporary western romances, is both her passion and dream come true, and she hopes her books will bring smiles…and sighs… to all who believe in happily-ever-after's.