My favorite books of all time are the Betsy-Tacy series by Maud Hart Lovelace. They follow three young girls, who become friends at about six-years-old, through high school and into adulthood. They're set in a small town in Minnesota—hi, just like ARTIFICIAL SWEETHEARTS!—and take place at the turn of the twentieth century—not like ARTIFICIAL SWEETHEARTS.
There are ten main Betsy-Tacy books, in which Betsy Ray is the central character, but then there are three satellite books, one-off stories that follow some of the more peripheral characters in the world of Deep Valley. One of these books is Carney's House Party.
Now, I didn't read Carney's House Party back when I was a kid. I read the book probably about fifteen years ago, and I LOVED it. Most of all, I loved Sam, the guy who falls for Carney. I fell for Sam. Hard. He was smart, funny, and easy-going, the perfect foil for rigid Carney, who was dead-set on staying with her high school boyfriend. Oh, honey.
My kernel of inspiration for ARTIFICIAL SWEETHEARTS came from that book, hence Sam and hence Tinka, whose nickname comes from her family, just like Carney's. The spark of an idea went like this: What if a girl hosted her friends at her family's country house for the summer, and what if she fell for the rich boy next door? A very similar concept to the original that ended up going in a completely different direction.
ARTIFICIAL SWEETHEARTS is a bit more serious than Carney's House Party, and Tinka and Carney have very little in common. Carney herself is basically problem free, and a bit of a wet blanket. Tinka, on the other hand, is dealing with some stuff. And the friends who come to visit her aren't exactly friendly. But the romance is there, and I like to think my Sam, while different from the original, is just as swoon-worthy and romantic.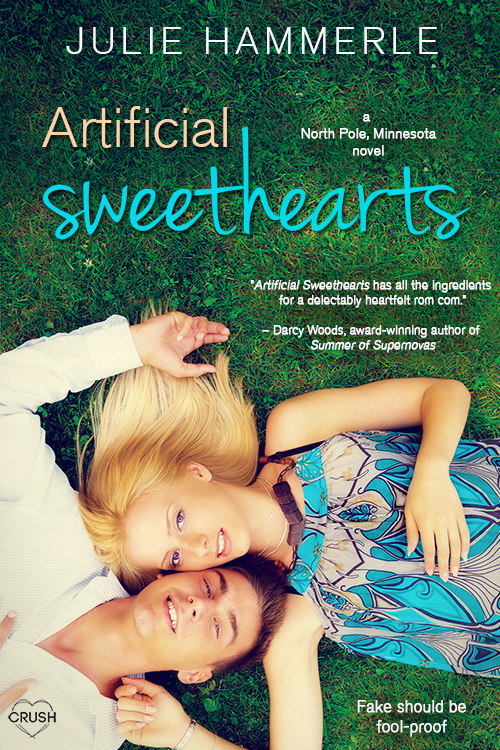 It's not chemistry between Tinka Foster and Sam Anderson that made them agree to fake date. With her parents trying to set her up with an annoying student golf coach, and intentionally single Sam's family pressuring him to bring a date to his brother's wedding, they could both use a drama-free summer.
So it's not his muscular arms and quick wit that makes Tinka suggest they tell everyone they're both taken. Definitely not. And it's not butterflies that makes a kiss for appearances during the lake party go on way too long—so long that Sam wishes it were real.
But Tinka keeps people at arm's length—she's always been second best, even to her parents. And her relationship-for-show could crush everything when she realizes she's done with fake, pretend, and second-best.
Disclaimer: This Entangled Teen Crush book contains bikinis at the lake, a lot of making out in dark theaters, and a meet-cute you'll read twice.
Young Adult [Entangled Crush, On Sale: July 10, 2017, e-Book, ISBN: 9781548164614 / eISBN: 9781640631403]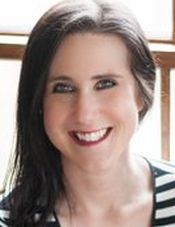 Julie Hammerle is the author of The Sound of Us (Entangled TEEN, 2016) and the North Pole, Minnesota young adult romance series (Entangled Crush, 2017). She writes about TV and pop culture for the ChicagoNow blog, Hammervision, and lives in Chicago with her family. She enjoys reading, cooking, and watching all the television.