As a bridesmaid, there are potentially thousands of things the bride could ask a person to do, but one reigns supreme: Make sure the bride makes it down the aisle. So what happens if she doesn't?
It's a question asked in FINDING LOVE AT THE OREGON COAST. Christina is preparing on the morning of her wedding with her bridesmaids (Liz, Anabeth, and Kadence) when she realizes some differences are too much to overcome in a relationship. No I do. No happy celebration afterwards. Instead, there are mounds of presents to return, a party with no bride and groom, and four young women left a little more disillusioned than they had been hours before. Oh, and one honeymoon trip that winds up being a solo venture.
Thank goodness I haven't shared Oregon Coast Christina's plotline in my own life. I've had the pleasure of being a bridesmaid twice. The first time was for my lifelong bestie Tammy, who I've known since we were toddling around before kindergarten. The second time was for another lifelong bestie, Cindy (she had no choice, being my kid sister and all). Somewhere in between, they both were bridesmaids at my wedding. Everyone made it down the aisle, although I did have some slight worries about my groom showing up (commitment issues, yada yada). He did make an appearance, and seventeen years later he's still hanging around.
My family went to a wedding over the weekend. We traveled close to two hours by car to get to the location. I can only imagine the groaning I would have heard in the back of the car from my kids if a wedding hadn't actually taken place once we arrived. The idea had me picturing Christina's canceled wedding in my mind. Guests that had traveled by plane, scheduled vacation time, and spent a lot of money to be there for her on her big day. Guests who had probably agonized over what to wear or what to give the bride and groom. The atmosphere in the reception area would have been testy at best.
In FINDING LOVE AT THE OREGON COAST, the almost wedding is what sets the stage for the whole story. Liz, Anabeth, Kadence, and Christina all go their separate ways, and the four novellas in the book follow each of them until they meet again at the end. It's a story about growth, timing, dreams, what's important in life, and ultimately…love.
Now I'm curious… Have you been at a wedding that didn't take place? I would love to hear your story. And if not, what do you imagine would be the most difficult thing in the aftermath? One free ebook of FINDING LOVE AT THE OREGON COAST will be given to a random commenter to answer one of the questions.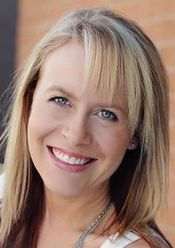 USA Today bestselling author Christina Coryell writes romantic comedy and women's fiction from her small town in southwest Missouri. She loves to connect with readers and welcomes interaction on social media or through email.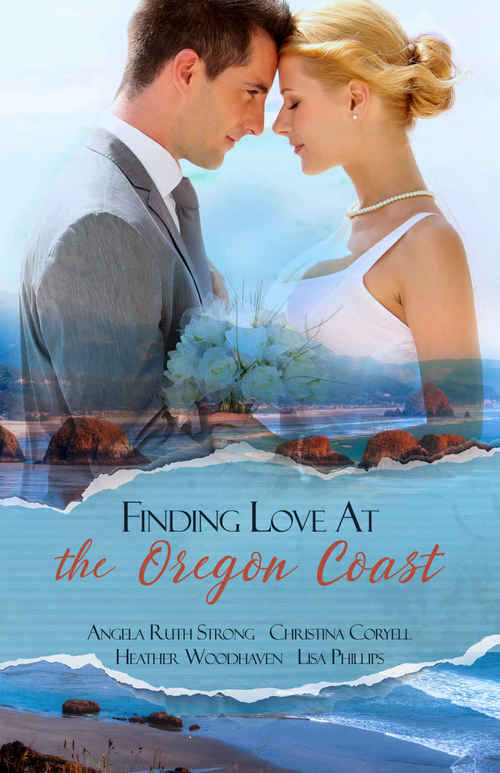 When a wedding is cancelled, three bridesmaids and a runaway bride contemplate the true meaning of love in four related romance novellas.
By Heather Woodhaven–Finding Love in Lincoln City: Liz feels stuck at her little beach magazine until a handsome rival sparks more than just friendly competition.
By Lisa Phillips–Finding Love in Oceanside: Anabeth is looking to get out of her rut when a fender bender and a bizarre date with a former marine leads her to a life of love she could never have imagined.
By Christina Coryell–Finding Love in Cannon Beach: Kadence feels the pressure to write a perfect love song, but an unexpected meeting with a musician will have her living one instead.
By Angela Ruth Strong–Finding Love in Seaside: Christina plans to spend her honeymoon alone, but when the bed and breakfast owner offers her a position as cook, she starts to feel at home in his kitchen…and in his arms.
Romance Anthology | Inspirational Romance [Mountain Brook Ink, On Sale: June 20, 2017, e-Book, ISBN: 9781943959341 / ]