The first time I met River, the hero of VIABLE THREAT (out May 22nd) was in early 2015 when he made an appearance in LETHAL GAME (book two in the Biological Response Team series). He was part of a protection detail, a secondary character, meant to interact with and support the main characters. I thought he was a cool dude, and he took complete advantage of my writerly affection, staying with me long after the book was finished.
Secondary characters can be sneaky. Most of them come and go with no trouble, do the job of best friend, acquaintance, or irritant, then disappear quietly off stage. Occasionally, one will come along that has no interest in quietly going anywhere. Instead, they sneak into the hearts and imaginations of their author and readers, demanding their own story. River didn't demand, per say, he just occupied the front of my mind and refused to leave until he got what he wanted: life, love, and a happily ever after.
During the course of LETHAL GAME he sustains a head wound and other injuries. VIABLE THREAT picks up a year later with him now state-side in a teaching role and struggling with PTSD. He's in a very uncomfortable place mentally, between a pain-filled past and an uncertain future. What kind of work could a wounded soldier do that wouldn't also trigger the mines now hidden inside his head? He sees no solution until the CDC comes calling, needing a soldier who knows how to work with scientists and microscopic pathogens. It just so happens, that's how he got hurt in the first place. He's not facing it alone, however. He's got Dr. Ava Lloyd as his partner and she takes very good care of him. 😉
It's confession time! Tell me about your favorite secondary characters, those who've gotten their own books or those who you fervently wish would come fully alive in their own story.
Don't forget to enter my Rafflecopter draw!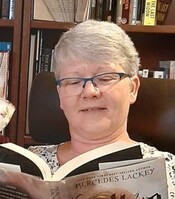 Julie Rowe's first career as a medical lab technologist in Canada took her to the North West Territories and northern Alberta, where she still resides. She loves to include medical details in her romance novels, but admits she'll never be able to write about all her medical experiences because, "Fiction has to be believable". Julie writes romantic suspense and romantic military thrillers. Her most recent titles include VIABLE THREAT, the first book in the Disease Control and Enforcement series, and VIRAL JUSTICE, book three of the Biological Response Team series.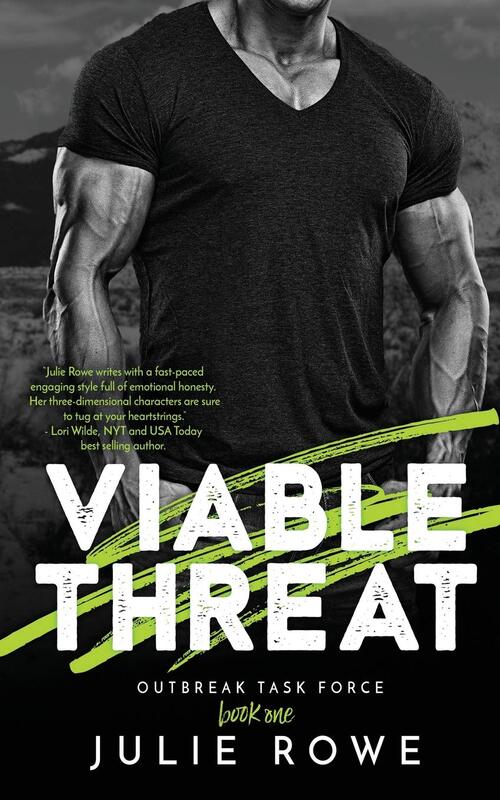 Special Forces soldier and medic Walter River would give anything to snatch more than a few seconds of down time to see if he can rattle the no-nonsense and incredibly hot Dr. Lloyd he's protecting, but dodging explosions, snipers, and student radicals who've unleashed a lethal bio-engineered microorganism have made that almost impossible. Maybe he'll get a chance—if he can figure out how to keep them both alive.
CDC microbiologist Ava Lloyd races to find a cure for a bio-terrorism organism sweeping El Paso. The few stolen moments with her very hunky bodyguard River have been explosive, but no matter how alluring he is, she can't afford to get distracted. The clock is ticking, people are dying by the hundreds, and once this crisis is solved, they'll both be off on their next assignment, thousands of miles apart.
Romance Suspense | Romance Military [Entangled Suspense, On Sale: May 22, 2017, e-Book, ISBN: 9781633759497 / eISBN: 9781633759497]