Last year, my niece Jessen Judice asked me to co-host her new venture–a review podcast for fangirls of romance who love to talk about the books they love. With positive vibes, our can-do attitudes, and Jessen at the helm, we started recording episodes for Smart Women Read Romance. As a writer of romance, I thought this would be fun, to step back into romancelandia as a reader. Besides joining the ranks of romance fans, it gave me an outlet to discuss what makes this genre so powerful for women and to celebrate it in a positive light.
As our bio says for SWRR, "We started this podcast as a big middle finger to the stigma associated with reading and loving romance novels. We love to fangirl about our favorite books, authors, and characters and are challenging people to think of romance novels as more than just 'mommy porn'–though there's nothing wrong with a copious amount of sexy times." Not only do we highlight the struggles of women in the modern world and cheer when they overcome adversity, but we also celebrate all aspects of womanhood–from career-climbing to parenting to falling in love.
After a year of recording, 46 full episodes (so far), and 10 minisodes, I am unbelievably happy I jumped on board SWRR. It has reconnected me to the romance genre as a fangirl, a lover of the love story, a stalker of amazing authors who inspire me, and made me feel part of the greater book community where I could step outside my role as author and be one of the gang. Not only has being the co-host of SWRR allowed me to do this, but I've fallen in love with other podcasts that draw me into the wonderful world of romancelandia as well. If you're looking for some fun and exciting romance podcasts to listen to, you should give some of my favorites a try: Learning the Tropes, Fated Mates, Heaving Bosoms, and Boobies & Noobies.
While social media is a wonderful and powerful outlet for romance enthusiasts to connect, the podcasting venue has quickly become my favorite. As a writer, it's reminded me why I fell in love with romance. Not just for discovering the amazing HEAs out there in the book world, but also the people who make up that world. Romancelandia is a fabulous place to be.
Dominion #4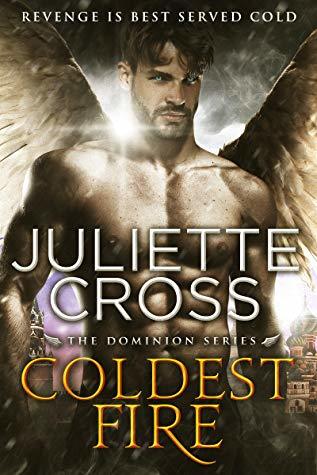 Archangel Uriel is hell bent on revenge on the demon prince Vladek. To get into the prince's impenetrable fortress, he'll have to fight in the pits of the underworld. And he'll need the help of the last person he can trust–the demon witch Nadya.
There is no way Nadya, who spends her days taking care of others, expected to find Uriel on her doorstep. He seems no happier about being there than she does. But helping him means evening the scales against her backstabbing sister, and she'll do whatever it takes to make that bitch pay.
Using the fight pit circuits in the demon underworld, Nadya helps Uriel combat his way to the arena at the castle in Russia. Only she isn't what she seems. As a matter of fact, she may hold the key to his redemption. . . and to his heart.
Each book in the Dominion series is STANDALONE:
* The Deepest Well (prequel)
* Darkest Heart
* Hardest Fall
* Coldest Fire
Romance Paranormal [Entangled: Amara, On Sale: November 18, 2019, e-Book, ISBN: 9781640638839 / eISBN: 9781640638839]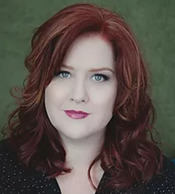 Juliette calls lush, moss-laden Louisiana home where the landscape curls into her imagination, creating mystical settings for her stories. She has a B.A. in creative writing from Louisiana State University, a M.Ed. in gifted education, and was privileged to study under the award-winning author Ernest J. Gaines in grad school. Her love of mythology, legends, and art serve as constant inspiration for her works. From the moment she read JANE EYRE as a teenager, she fell in love with the Gothic romance–brooding characters, mysterious settings, persevering heroines, and dark, sexy heroes. Even then, she not only longed to read more novels set in Gothic worlds, she wanted to create her own.