When I was asked to write a blog about my favorite Disney movies and characters, I was thrilled. I mean, I love blogging about my books and which actors I envision for different characters in them. But getting a chance to dish about Disney, aka the Happiest Place on Earth? Who wouldn't want to do that?
I first fell in love with Disney when I was little and absolutely adored watching The Wonderful World of Disney on Sunday nights. Obviously there's a lot going on there with the happy memories from that time, sitting on the couch with my mom and dad as Tinker Bell did her arc over the top of the castle before each show started. Just thinking about it now makes me smile.
I went to Walt Disney World with my parents when I was in high school, but it didn't become an obsession until hubby and I went there on our honeymoon. Yeah, some people head to an exotic island for their honeymoon, but hubby and I went to Disney! See, he'd never even seen a Disney movie until I introduced him to The Little Mermaid. He'd never admit it, but I think he was hooked from that moment on. (Note…about a year later we saw Beauty and the Beast and that just knocked him out. Those are our two favorite Disney movies of all time.)
Back to our honeymoon! I totally dragged hubby out of bed before the sun came up so we could be the first one through the gates at Magic Kingdom. We did the speed walk thing (no running at Disney!) straight to Space Mountain, then immediately headed around the backside of the castle intent on getting to Thunder Mountain before a line could build up.
And that's when I saw Tigger! He was crossing in front of the carousel behind the castle all by himself without a handler to protect him. So, I make my move, running him down like he was going on sale at the mall. Hubby had no idea what was happening and just followed along with a confused look on his face—and the camera.
I got an awesome picture with Tigger and that started my life long obsession with taking pictures with Disney characters. It doesn't matter how many times I've already had a picture with them. If I see them, I take another. I have pics with lots of them characters, but there are a few that I consider my favorites—Tigger, Pooh, Goofy, Max, and Tinker Bell (among others!). Max is an extremely difficult character to get a pic with because he doesn't make many appearances, but I probably have a hundred pics with the others. Since Toy Story 4 came out, I've developed a thing for Forky, too, so I'm hoping they come up with a way for me to take pics with him. That would be the best!
Hubby and I go to WDW at least once a year and it never gets old. Seriously, I could live there. We even looked into the residential community there on the Disney property. No way could we swing it (not even close!) but it's fun to dream.
Thanks for listening to me ramble about my love of Disney. If you ever run into me at a book conference, don't be afraid to bring up the topic. It's something I truly love.
—
COMMENT TO WIN: Tell us who your favorite Disney character is in the comments, and you'll be entered to win a copy of WOLF REBEL by Paige Tyler. Thanks to Paige for stopping by the Fresh Fiction blog today! 
—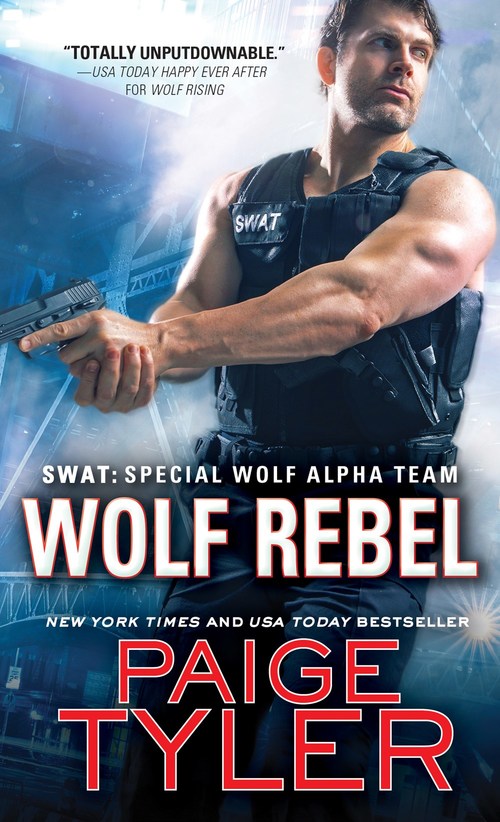 She let him get away. . .
SWAT werewolf Rachel Bennett is hounded by nightmares after a vicious attack left her with PTSD. Not knowing who or what she can trust anymore, she's relieved to be assigned to a high-profile protective detail. Diving into work might be the distraction she needs, until she notices the mysterious hunk who seems to follow her wherever she goes–and recognizes him.
Now he needs her help. . .
After he's badly injured, former Navy SEAL Knox Lawson seeks out Rachel when he realizes he's turning into a werewolf. He'd once been part of the group hunting her kind, but he knew he had to quit when he found Rachel in his crosshairs. Now he desperately needs her help.
Rachel isn't sure she trusts Knox, but having him around keeps the nightmares–and the monster creating them–away. Knox might not know much about being a werewolf, but there's no doubt he'll do everything in his power to win her trust and keep her safe.
Romance Paranormal | Romance Suspense [Sourcebooks Casablanca, On Sale: November 26, 2019, Mass Market Paperback / e-Book, ISBN: 9781492670599 / eISBN: 9781492670605]

For him she will be a rebel!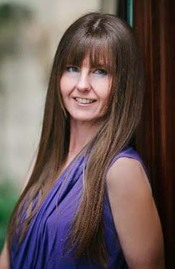 Paige Tyler is a New York Times and USA Today bestselling author of sexy, romantic fiction. She and her very own military hero (also known as her husband) live on the beautiful Florida coast with their adorable fur baby (also known as their dog). Paige graduated with a degree in education, but decided to pursue her passion and write books about hunky alpha males and the kickbutt heroines who fall in love with them.