That sudden fascination…the nervousness of being around him but yet the compulsion to seek out his company… Can anyone forget their first crush, finally understanding why there is so much fuss about "love" and "romance" and "soul mates?" The feeling that there is no place else and no other person with whom you want to be?
For most of us, a first crush is an initiation into the wonder and beauty of being in love, left behind as life goes on. A full understanding of all the nuances of love, and meeting the one who'll give us our "happily ever after," generally doesn't come until we are older. But for some, that first crush matures into a lasting love, the once-in-a-lifetime relationship.
So it is for the hero of my latest release, STOLEN ENCOUNTERS WITH THE DUCHESS. When David Tanner Smith first meets Faith Wellingford, he is a penniless farmer's orphan, his only assets a bold dream and a powerful sponsor. Faith is a girl trembling on the brink of womanhood, soon to embark on her first Season, whose connections of blood and friendship with all the great families of England guarantee she will be a success.
Over the course of an idyllic summer spent at her cousin's house, where Davie is serving as secretary to her cousin's husband, the two become boon companions. Riding or walking about the estate, they discuss everything from art to poetry to philosophy to—Davie's passion—politics, where his desire to enter Parliament and help make England's government fairer for all impresses and inspires Faith.
Whereas Faith fancies herself a bit in love, Davie falls hard for her charm, her enthusiasm, and her loving spirit from the very first moment. Political dreamer he may be, but Davie is nonetheless very aware that nowhere in the world they inhabit can the son of a farmer aspire to the hand of a marquess's sister.
At summer's end, they part. Faith rejoins her family, has her Season, and marries a duke. Davie goes on to win a seat in Parliament, and joining forces with his Oxford friends, a group of like-minded reformers dubbed "Hadley's Hellions," spends ten years working to bring his dreams of a fairer government to fruition.
But he never forgets, or gets past, his love for Faith. So when he unexpectedly meets her ten years later, now an insecure widow beaten down in the aftermath of a abusive marriage, he's compelled to try to help her become again the bright, optimistic, happy girl he remembers–even though, despite his rise in the world, he still is too far beneath her socially to hope for more than friendship.
Sometimes, love has other plans.
How did your first crush turn out? Did it create the pattern for "The One" or "The Wrong One?" Become a memory to cherish–or something you'd rather not remember? Or was it, as it was for Davie, the beginning of a life-long passion?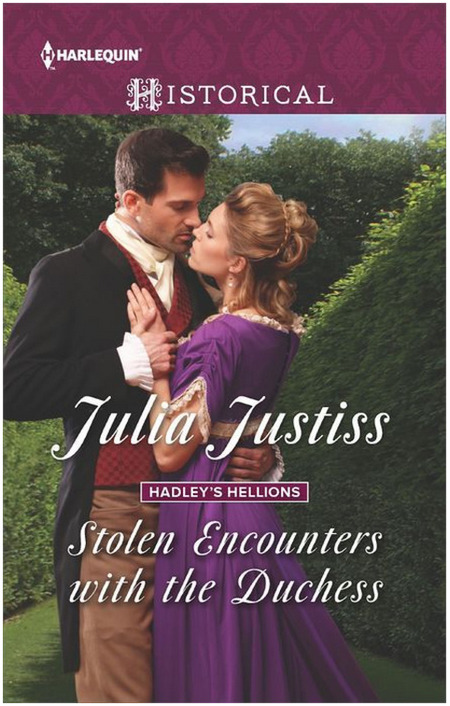 She would rather burn in his presence than pine in his absence
Faith Wellingford Evers, Duchess of Ashedon, is tired of society's endless gossiping about her failings and her late husband's infidelities. Seeking escape one night, she's attacked by ruffians, but is saved by an unlikely figure from her past!
Having risen from penniless orphan to Member of Parliament, David Tanner Smith is no longer the quiet boy Faith once knew. With the first spine-tingling kiss, their old friendship is transformed. And in its place is an explosive mix of illicit encounters and forbidden desire…
Romance Historical [Harlequin Historical Romance, On Sale: August 23, 2016, Paperback / e-Book, ISBN: 9780373298969 / eISBN: 9781488004339]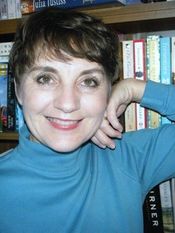 Real, intense, passionate historical romance
After twelve years as a vagabond Navy wife, an adventure that took her from Virginia Beach, VA, to Monterrey, CA, to Tunis, Tunisia to Oslo, Norway and back, Julia Justiss followed her husband to his family's East Texas homeland. On a hill above a pond with a view of pasture land, they built an English Georgian-style home. Sitting at her desk there, if she ignores the summer heat, she can almost imagine herself in Jane Austen's Regency England.
In between teaching high school French and making jaunts to visit her three children (a Seabee in Gulfport, MS, a clothing buyer in Houston and a mechanical engineer in Austin, TX) she pursues her first love—writing historical fiction.