Fall always makes me think of the holidays. Sometimes with anticipation. Sometimes, I'm just plain not ready yet. This year, I have the holidays hitting me upside the head in September. We're traveling this holiday season and it's up to me to coordinate between all of the different families vying for our time, to schedule where we'll be when to best suit everyone, and to find a loving home for our furry friends while we're gone.
Then there's Mom's boutique. It started out as a dream of hers told to me, by her, when I was a kid. She envisioned women working together throughout the year making crafts, socializing, becoming friends that would be a support system when life got rough. She envisioned them selling the crafts at a church holiday boutique and donating the proceeds. Eleven years ago, she made that dream a reality. Her boutique was open in her church social hall for six hours on one Saturday in November and made nearly a thousand dollars that was donated to children's ministries. The boutique now has so much hand crafted stock and display equipment that it requires a large storage unit. My mother's garage has been turned into cupboards that store all of the donated supplies. She holds craft night every week in her home. Starting in September, she's hard at work every single day gearing up. The boutique now runs for two full days the first weekend in November. I'm the cashier, and basic grunt for whatever Mom needs me to do. Last year Mom made more than $11,000.00 in that weekend – still donated to children's ministries. And the crafters have seen each other through death of a spouse, through cancer, through death of a child. They come together, come to each other, create beautiful handcrafted items and find the love, support and cheer they need to conquer life's battles.
I have two holiday novellas coming out this year in two separate anthologies. A HEARTWARMING HOLIDAY and A HEARTWARMING THANKSGIVING. The stories in these anthologies (28 stories in total) are feel goods. They're about people with true holiday spirit. About kindness and caring for others. They're fiction. And yet, as I once again help my mother with her boutique (Mom's 79 now and still going strong with it) I see that the love and holiday cheer that we, the Harlequin Heartwarming authors, are bringing to you this fall, is real. It's true and strong. It lives in everyday people making kitchen scrubbies and selling them in the church kitchen. The people in our stories are made up, but their acts, the kindnesses they show – and the trials and tribulations they overcome, are all active parts of life. I hope you'll treat yourself to one or both of the anthologies and enjoy hours of love and good will. I'll be off crafting…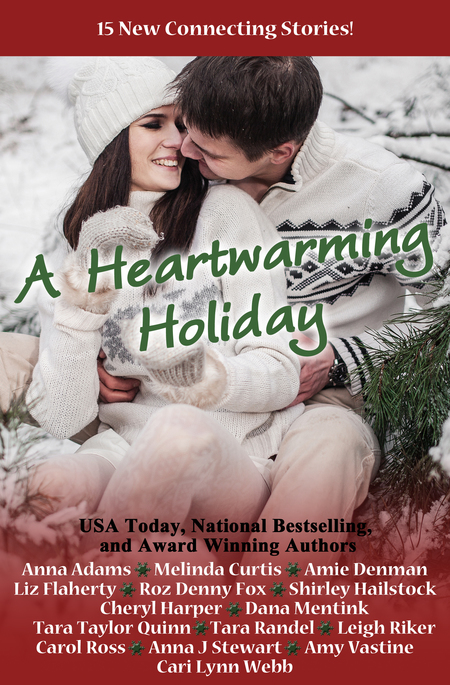 Your favorite Harlequin Heartwarming authors are back with fifteen all new stories set in charming Christmas Town, Maine.
This holiday season, warm your heart with 15 connected sweet, clean & wholesome holiday romances set in Christmas Town from 15 Harlequin Heartwarming authors who are USA Today, national bestselling, and award-winning authors.
There are five connected books in A Heartwarming Holiday. That means each set of three novellas shares characters and storylines! This collection of PG-rated holiday romances are all set in Christmas Town, Maine, a location introduced in the 2014 Harlequin Heartwarming release Christmas, Actually. A Heartwarming Holiday will bring you laughter, tears, and happily-ever-afters (no cliffhangers), for more than 1200 pages.
Holiday | Romance Anthology [IndieWrites, On Sale: October 11, 2016, e-Book, ISBN: 9781680160932 / eISBN: 9781680160932]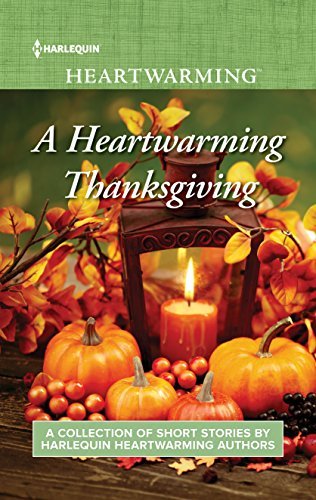 Count down to Thanksgiving with one of our 13 poignant Harlequin Heartwarming short stories. This is a time to get together with family and friends, and reconnect over pumpkin pie and hot apple cider…or read about the stories where heroes and heroines struggle to get their dream holiday!
Romance | Holiday | Romance Anthology [Harlequin Heartwarming, On Sale: October 11, 2016, e-Book, ISBN: 9781488024580 / eISBN: 9781488024580]