I walk onto the floor of Apropos. The light is dim and filtered a pale blue. It's crowded tonight for a Thursday. Some women dance on the floor while men sit around the outside near the bar area, unwinding after a long day, wondering if they have a shot at a one-night stand with any of them. Their ties are pulled looser, sleeves are rolled up some, and jackets are hung on the backs of barstools.
I move up the stairs to the pods where I typically work. The top tier overlooks the dance floor, but it is divided up into twelve private areas called pods. Each server is responsible for three pods at a time. These areas are reserved in advance and are typically booked by repeat customers here to relax under the guise of a business meeting, almost always to cater to their clients' needs that they don't always subscribe to themselves personally. Either that or to screw around on their significant others.
Privacy and service is what they pay for.
Privacy and service is what I give them.
Moving into the Seven Pod, I assess the two men in deep conversation, one obviously angry despite the two women fawning all over him, and the other one more smug. I gather the glasses, empties left behind still half-full with a complete disregard for the wasted money spent on expensive alcohol. Living life in excess. A quick meeting of eyes with the smug one, and the quick shake of his head tells me not now.
The Eight Pod has been hard at work drinking, but judging by the women milling around in the private space versus the three men huddled over something at the table, it's the women who are consuming the alcohol.
The lighting is faint in this pod, the couches a dark-blue velvet, the view of the rest of the club unhindered. Keeping my eyes averted, I look down to the dance floor below. Hips are swinging, and the soft lights illuminate their movements. The music isn't obnoxiously loud like at other clubs as the owners of Apropos know business is being conducted, wheeling and dealing commenced, and they like to keep their customers happy so they come back and rent these pods at their ridiculous price tags.
I pick up all the empties I can access on the periphery and place them on the tray just inside the pod where a dumbwaiter will move them to the kitchen two floors below for cleaning. It's when I turn my focus to the gentlemen in discussion that I'm completely knocked off my stride.
The three men are still sitting on the couches, heads down in discussion over something on a mess of papers cluttering the tables in between glasses dripping with condensation, but even before the one sitting in the middle lifts his head, I know it's him.
And just as the thought crosses my mind, the man looks up.
Ryker Lockhart must feel the weight of my surprised stare—or maybe he's just thirsty—but when he lifts his eyes and locks with mine, I feel like we both stutter to a halt.
In that split second, the small world I live in suddenly just closed in on me. My decision to meet with Ryker as a version of myself instead of in disguise just became ten times worse.
How did he find me? Is he here to out me? To get his revenge for the things I said to him?
Recognition fires in those brandy-colored eyes of his, but when he opens his mouth to speak, for some reason he thinks better of it and closes it in favor of simply staring. His eyes scrape over my outfit. His tongue darts out to wet his bottom lip. He angles his head to the side, making no effort to hide how he studies me.
His sudden absence from his conversation pulls his counterparts' attention, and they both lift their heads, look at him, and then turn to see what he's staring at.
Emotions are a turbulent ocean inside me. Everything I've worked so hard for, everything I want so desperately, is suddenly at stake in a way I naively never thought possible.
(C) K. Bromberg, Montlake Romance, 2019
***
Wicked Ways #1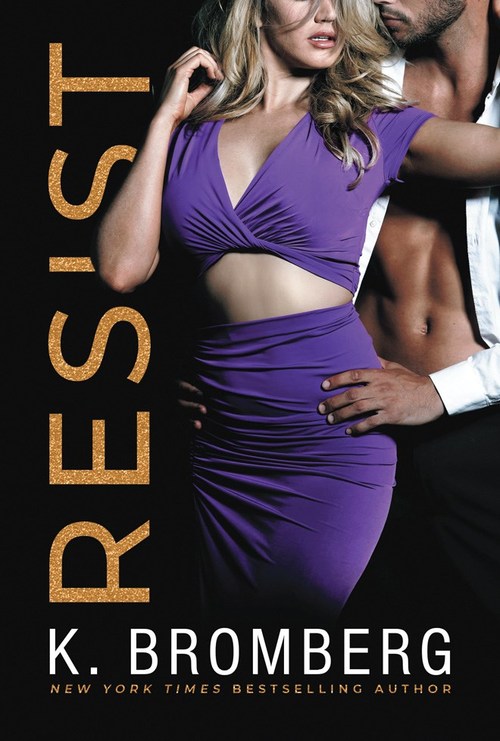 From the New York Times bestselling author of the
Driven series comes a powerful romance about reaching great
heights through low depths.
Who says you have to play by the rules to get what you
want?
Agreeing to meet Ryker Lockhart is my first mistake. Rich,
handsome, and more than intriguing, he thinks blackmail will
bend me to his will.
But he's wrong.
I may have done a few things that weren't exactly legal, but
I have my own reasons for that. The last thing I'm going to
do is let some high-powered divorce attorney come into my
life, have my body, and rule my heart. Not to mention ruin
everything that I have carefully built in just a short
amount of time.
But as much as I try to resist him, and against my better
judgment, there is something about him that has me agreeing
to his proposal.
I'm putting everything on the line for him. I just hope I
won't lose everything when this is all over.
Romance Erotica Sensual [Montlake Romance, On Sale: July 30, 2019, Trade Size / e-Book, ISBN: 9781503905306 / ]
Since publishing her first book on a whim in 2013, Bromberg has sold over 1.5 million copies of her books across eighteen different countries and has repeatedly landed on the bestseller lists for the New York Times, USA Today,and Wall Street Journal. Her Driven trilogy (Driven, Fueled, and Crashed) is currently being adapted for film by the streaming platform Passionflix, with Driven available now.New York Times bestselling author K. Bromberg writes contemporary romance novels that are sweet, emotional, a lot sexy, and a little bit real. She likes to write strong heroines and damaged heroes that readers love to hate but can't help loving.
You can find out more about this mom of three on any of her social media accounts. The easiest way to stay up to date is to sign up for her newsletter (http://bit.ly/254MWtI) or text "KBromberg" to 77948 to receive text alerts when a new book is released.