Scotland's held a special place in my heart for a long time. My mom put me in Highland Dancing when I was little, and I can remember standing on a chair in our dining room for hours as she struggled to make my kilt–pinning and repining the pleats and making sure it sat perfectly on my hips. She also made me a fitted, velvet vest to wear over my lacey blouse. The final product was beautiful but heavy (all those deep pleats!), making the dances even harder to perform.
Not surprisingly, when I grew out of my costume a few years later and needed a new one, she paid someone else to make it. We were both happier that she left it to the professionals!
So years later, when I was on a University exchange in England for six months, the first trip I took during spring break was all the way north through Scotland to the Orkney Islands, off the northeast coast. To get there I stopped in Edinburgh, Inverness, and other places along the way. Scotland was a magical place to me with its history, castles, green valleys, craggy mountains, and wild seas.
And brawny Scots in kilts, of course!
It would be another fifteen years before I began writing Highland Promise, book one in my historical romance series The Sons of Gregor MacLeod (Book 4, HIGHLAND CAPTIVE, is available now!). First, I had to discover Julie Garwood and all of her medieval Highlander historical romances. . . and fall in love over and over again.
Do I dream of going back to Scotland? Absolutely. I want to see more of those magical places (and take my kids with me this time!). I didn't travel west through the Highlands or explore the Isle of Skye that first time. Which means I HAVE to go back. Right?
So here are my top three places to visit in Scotland–some places I've been before, and somewhere new that's caught my imagination:
Edinburgh
Not surprisingly, my trip to Scotland in the springtime started out soggy and cold. I was a student staying in youth hostels and without a car, so I walked everywhere. . . in the rain. But then one day the sky cleared, and my whole experience of Edinburgh changed. It truly is a beautiful city saturated with a vibrant history. That first sunny day I spent in and around Edinburgh Castle and I remember standing below it, looking up at its majestic walls and towers, and being flooded with a feeling of awe. The next time I visit, I'll be going as an author of Scottish historical romances, and I'm sure I'll see the castle through different eyes. I'll be imagining my characters breaking their fast in the great hall, or falling asleep with their true love in their bedchamber, or sitting at the desk in the laird's solar, writing a letter by candlelight.  Sigh. . . I can't wait.
The Orkney Islands and Skara Brae
I went to the Orkney Islands because I had a friend who lived there, and I had a great time. It was initially colonized and annexed by the Norse in 875 AD and didn't become a part of Scotland until the Scots annexed it due to a failed dowry payment for James the third's bride, Margaret of Denmark. The Orcadians take pride in their Norse heritage and they have their own, distinctive Scot dialect. It's another magical place with several Neolithic standing stones like in Outlander–most notably the Standing Stones of Stenness, which is thought to be the oldest henge site in Britain. But by far my most vivid memory of Orkney is visiting the village of Skara Brae, which is Europe's most-complete Neolithic settlement. I was truly awed. The site was discovered in the mid-1800's after a heavy storm swept away the soil. I had never seen any photos of the settlement and didn't know what to expect, so I was surprised to be looking down into the ground at the dug-out village that for thousands of years had been covered up by the elements. Archaeologists think Skara Brae was first settled in 3180 BC. I can't wait to take my kids there and help them imagine that over 5000 years ago, this cluster of eight homes was part of a busy community.
The Fairy Pools on the Isle of Skye
On my next trip to Scotland, I really want to travel west through the Highlands to find the Fairy Pools of Skye. First of all. . . The Highlands! Second of all. . . Fairy Pools! That about sums up my ideal destination right there–with the sun shining, a towering castle peeking up over the trees, and a couple of Gregor MacLeod's sons swimming in the pool. And if not them, a fairy or two will do! The Fairy Pools are renowned for their brilliant, blue-green color and clear, cool water. Seeing a picture of them, I can understand how they have captured people's imaginations–and mine too. You have to hike to the pools, and I can't think of a better way to cool off after getting there than stripping down and going for a swim. And who knows what magical creatures may be watching you. . .
Have you been to Scotland or want to go? Tell me about your ideal destination!
Sons of Gregor MacLeod #4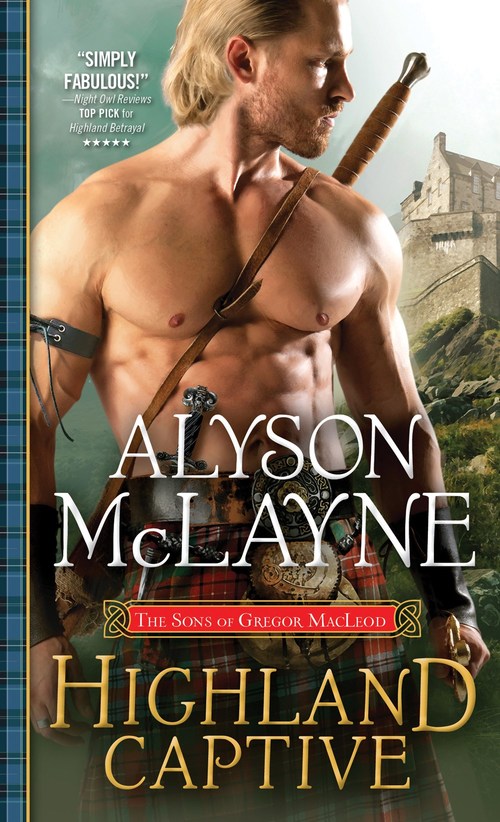 She wasn't just his son's savior.
She may be his as well. . .
Laird Gavin MacKinnon is a changed man–and not for the better. Ever since his young son, Ewan, disappeared two years ago, Gavin has grown callous and bitter. Scouring the countryside, his search leads him to a mysterious woman who maintains the boy is hers. He decides to take them both and ask questions later.
Deidre MacIntyre will go with the brooding laird if it will keep her son safe. Gavin has to admit that the beautiful lass has a bond with Ewan, and things aren't adding up. When Deidre's clan comes to claim her under threat of war, Gavin has a choice to make: fight for her or let her go.
Romance Historical [Sourcebooks Casablanca, On Sale: July 30, 2019, Mass Market Paperback, ISBN: 9781492654599 / ]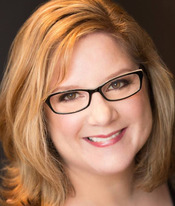 Alyson McLayne is a mom of twins and an award-winning writer of contemporary, historical, and paranormal romance. She's also a dog lover and cat servant with a serious stash of dark chocolate. After getting her degree in theater at the University of Alberta, she promptly moved to the West Coast of Canada where she worked in film for several years and met her Prop Master husband.
She and her family reside in Vancouver with their sweet but troublesome chocolate lab puppy named Jasper.