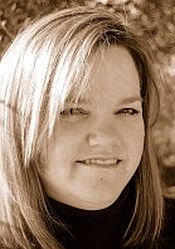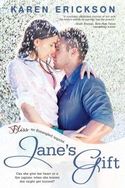 My heroine from my new holiday romance JANE'S GIFT has only two simple wishes for the upcoming Christmas season. She wants to be surrounded by her family, and she wants to create new holiday memories for her young children.
You see, Jane suffered terrible burns in a house fire—and lost her husband in the fire. Widowed and slowly recovering, she's had a rough time of it. That's why she's come back home to Lone Pine Lake, the small town where she grew up, where the majority of her family still resides. It's a place for her to reconnect with her siblings, her parents and her friends, send her children to the same elementary school she attended and open herself to new possibilities.
Jane certainly doesn't expect to fall in love again, especially with the handsome fire captain who happens to be one of her younger brother's best friends. Christian Nelson is kind, handsome and he seems interested in Jane, despite what she worries is her emotional baggage. Soon, Jane's falling for Chris…and her wish list grows to include allowing a special someone to become a part of her life—on a permanent basis.
I hope if you get a chance to read JANE'S GIFT, you'll enjoy it as much as I enjoyed writing it.
Happy Holidays!
Special contest: Want to win a $20 Amazon gift card and a 2013 Dance on Fire! Calendar, which benefits the Firefighters Burn Institute in Sacramento, CA? Leave a comment and let me know what romance book is on your wish list this holiday season.
(sorry, US entrants only please)
A fire captain afraid of commitment. A widow afraid of fire. Can the holidays bring them together?
A devastating house fire cost Jane Clark nearly everything: her husband, her confidence, and her looks, with the physical scars marbling her body. Now, two years later, she's living and healing back in her childhood hometown of Lone Pine Lake. The upcoming holidays are the perfect opportunity to bring some Christmas cheer into her young children's lives, starting with a visit to the firehouse, where her brother's best friend has offered to help quell their residual fears.
Lone Pine's resident playboy, fire captain Christian Nelson is happy with his single-guy lifestyle. He's an everyday local hero, so he's never wanting for attention around the holidays. But when Jane Clark shows up, Chris is immediately drawn to the beautiful widow–even though kids and commitment have never been his style.
Despite her brother's warnings about his friend's playboy status and dangerous occupation, Jane can't help but fall for the gorgeous fire captain. The holidays are a time of new beginnings, but can two scarred people find the strength to let go of their pasts to live in the present, when a lifetime together might be the sweetest gift of all?
You can find JANE'S GIFT at Amazon | B&N | Kobo
Keep up with the Jane's Gift blog tour (and enter the grand prize drawing) here
Where you can find Karen: Website | Facebook | Twitter | Goodreads | Pinterest
To comment on Karen Erickson's blog please click here.