The South Shores series, featuring Claire (Britten) Markwood, has been one you have been writing for a while.  Did you know from the beginning that it would have the surprises it has for Darcy and Claire at the end?
The more rom/sus novels I have written, the more I have learned to let the characters and events take over the story.  Although I do send my editor an early "proposal" of what will take place in the novel, she knows the story will grow as it goes and possibly takes off in another direction.  Darcy and Claire's strong sisterhood relationship is something I planned from the first, but the real story of their mother and what happens to Darcy in Dark Storm was a surprise to me too. It's amazing how books can take on a life of their own.
You wrote a note to your readers at the end that you were ending the series after 6 novels.  Is there a reason to end the series now?
I have loved seeing Claire and Nick's romance and family grow.  I could keep the series going with other crimes they solve together, but I think their marriage has reached some stability after all their trials and I don't want to tamper with that.  I will also miss the South Florida/Caribbean settings, but since we sold our condo there, it makes me sad to keep thinking about how much I love the area.
I love that you have more than one problem going on in this novel.  It keeps the readers engaged and it is much like real life. Do you find it a challenge to keep up with all the different obstacles you have created for the characters?  
Mario Puzo, who wrote the book The Godfather, said, "Nothing is interesting but trouble."  Sadly, that is true, but my characters rise above that, solve their problems and save others and themselves.  I do find it a challenge to—well, challenge my characters, even the secondary ones. I keep a running commentary for myself, scene by scene, listing what is going on or I probably would get scrambled or lost with all the subplots and surprises.
So what is next for you?  Is there a new series that you want to write?
"No rest for the wicked," or for authors who love to write.  I have just handed into my editor the first novel in a trilogy about three women who run a rustic lodge in Alaska.  Surely, no one could get in trouble or fall in love in a wilderness place called Lost Lake, right? (Just watch me! I love the main character of book #1, who was in an abusive relationship she ran from right into the arms of – well, Deep in the Woods will be out next year.)  
In your spare time, what other things do you like to do for fun?
In the winter, I grow African violets (well, actually all years round) and in the warmer Ohio weather, we have quite a vegetable garden and blooming back yard.  Believe it or not, after looking at words, words, words all day, doing crosswords relaxes me too. My husband and I have traveled a great deal and love that.
What would be one piece of advice you would give to someone who would like to write a series?
Keep the characters changing and developing, learning new things.  Give them a fascinating career (Claire is a forensic psychologist; Nick is a criminal lawyer) as well as a romance or frightening situations.  Even if the setting is basically the same, take them someplace fresh in each book. In Dark Storm, I explored fascinating things about butterflies and hurricanes.  I was a university and high school teacher before writing full time and love to 'teach' my characters – and readers – unusual things in each book.  In Dark Storm, I include a butterfly which can put itself into a coma-like state at will and then reanimate itself when it wishes.  What if that knowledge and power fell into the wrong hands?
Do you have a favorite author that you like to read?  Did they inspire you to write?
I was a teacher of – guess what? – literature and composition, so I read many great writers along the way.  But as for popular fiction, I have read broadly beginning with good old Nancy Drew books, to the novels of my writer friends.  However, at times my to-be-read pile gets pretty big. Reading widely (and then writing yourself in your own way, with your own style and voice) are the best ways to learn to write.
My full-time job is a teacher, and I read where you used to teach English.  Is there a teacher you had in the past that influenced you and how?
I was blessed with good and encouraging teachers from my early years.  (Also my mother was an elementary teacher.) My fifth and sixth grader teachers especially encouraged me to write and commented on my early poetry and stories.  It also helped me to have two grandmothers who were great readers and story-tellers! Now I'm excited to encourage my fourteen-year-old great-niece who has real writing talent.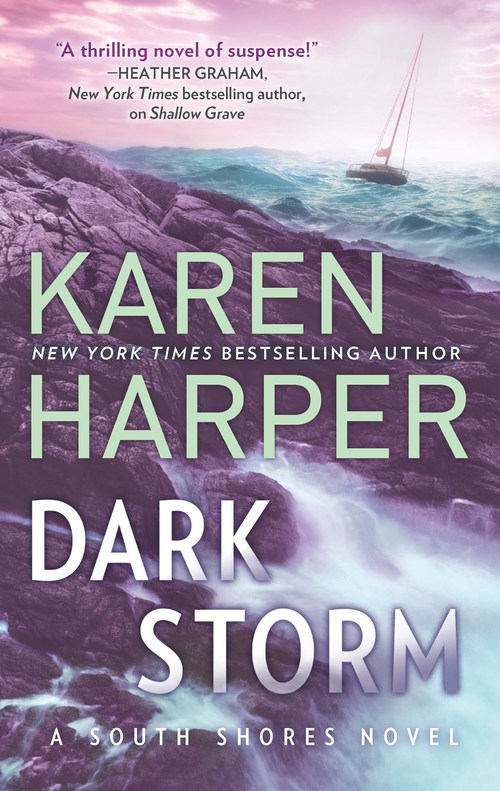 In the sixth and final South Shores book, Claire and Nick Markwood search for Darcy, Claire's sister, who went missing from a butterfly conservatory.
"What do you mean, 'she's gone'?"
Forensic psychologist Claire Markwood has answered her fair share of heart-stopping phone calls, but none quite as chilling as the one informing her that her sister, Darcy, is missing. Claire rushes to the butterfly sanctuary where Darcy has been working, prepared to do what she does best—work the clues. But Darcy, along with her car and some of the sanctuary's rarest species of butterflies, have seemingly vanished without a trace.
Amid a flurry of mysterious leads and dead ends, Claire and her criminal lawyer husband Nick turn to friends and colleagues, desperate to tap every resource at their disposal. But the deeper they dig, the more unsettling the case becomes, dredging up old family secrets that shake the foundation of everything Claire thought to be true. And by the time this latest deadly threat is done with them, nothing will ever be the same.
Suspense | Romance Suspense [MIRA, On Sale: May 28, 2019, Mass Market Paperback / e-Book, ISBN: 9780778369455 / eISBN: 9781488088728]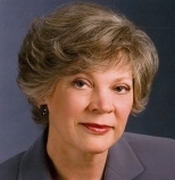 Karen Harper is the New York Times and USA TODAY bestselling author of romantic suspense. A former Ohio State University English instructor, she now writes full time. Harper is the winner of The Mary Higgins Clark Award for her novel, DARK ANGEL. She also writes historical novels set in Tudor England. Please visit or write her at her website at www.KarenHarperAuthor.com