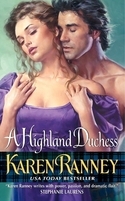 When I told my mother I was going to write books when I grew up, I didn't think of sitting at a desk. I never once thought of holding a pen, using a computer, agonizing over plots, and wondering about characters.
Hey, I was to be excused. I was five years old at the time.
All I knew was that I was going to create books. I often carried around a book like a prop — I was particularly fond of Marjorie Morningstar by Herman Wouk because it was blue and dusty and heavy.
How I was going to produce these books was a mystery. I just knew I was. I was so certain of it that I often sat on the front steps with my book on my lap, announcing to anyone who walked by that I was going to be a writer. Until, of course, my mother would find me, scoop me up and say: "Karen, what am I going to do with you?" She sent me off to more productive pursuits like sand painting or dolls.
Today, I write books, but the how of it still escapes me. Writing seems to be a cross between perseverance and magic. Sometimes, I feel like a lion tamer with a whip, forcing those snarling words into place. Sometimes, I stare at the screen, helpless and more than a little wistful.
One of my finished manuscripts rarely resembles the original plot because so many more layers, characters, and issues have been added over time. The manuscript takes on a life of its own.
However it happens, it feels like magic, and being part of the process is sometimes fun, sometimes terrifying.
Let me tell you about the process involved in A Highland Duchess.
A Highland Duchess is the second in the Tulloch Sgàthán (Gaelic for mirror) trilogy. The story of the mirror begins with Sold to a Laird and will end with the last book, A Borrowed Scot in March, 2011. Each book can stand alone, but what links them is the story of the mirror and how it passes from woman to woman.
A Highland Duchess is the story of a widowed duchess who didn't want a thing to do with men, marriage, or love. Unfortunately, Fate intervened and she fell in love. However, she was then forced to marry a total stranger.
When I first envisioned Emma, I didn't realize how battered she'd been by what had happened to her over the course of the previous five years. But I soon learned that she was a survivor, someone who wanted to be anyone but the Duchess of Herridge.
Emma, for some, might be a heroine without a backbone, and that might be an easy conclusion to reach when viewing her from a 21st century perspective. However, a woman, even a duchess, wasn't accorded many rights in the 19th century. A man had total control over a woman's fortune. A husband could force his wife to do anything he wanted and could spend her inheritance on anything, even a mistress. He could divorce her easily for adultery, but the process was considerably more difficult for a wife to do the same thing.
Emma had spent the entirety of her mourning period desperately trying not to capture anyone's attention. She wanted to be ignored by society, since they'd spent the last five years speculating about her, her husband, and the horrendous entertainments held at the palatial Chavensworth.
The first book, Sold to a Laird, showed one side of the estate. Emma's experience was totally different. She hated everything about Chavensworth, and when she had to go there to fetch the Tulloch mirror, it was one of the hardest acts she'd ever had to perform.
After Emma is forced to marry, she discovers that not only is her husband a drunkard and verbally abusive, but he's cousin to Ian McNair, the man she loves. Frankly, she wonders if things can get any worse. Unfortunately, for her, they do.
However, Emma does develop a sense of rage over how she's been treated. She acquires the strength to fight back, just when she needs it most.
Emma began as an idea, but as the book developed, she felt more like a real person, a woman of courage and determination, with a heart ready for love.
That, to me, is the magic of writing.
To comment on Karen's blog please click here.