We are pleased to share this interview between bestselling author KAREN ROSE and Fresh Fiction reviewer Pat Pascale. Karen's new book, SAY YOU'RE SORRY, is in stores now.
If you're in the Houston area, Karen Rose and Lisa Gardner will be at Murder by the Book this Wednesday, February 20, for a fun event. You can find out more here: https://www.murderbooks.com/event/lisa-gardner-karen-rose. Now, on with the interview!
I've been a fan of the bestselling and award-winning author Karen Rose since she published DON'T TELL in 2004. SAY YOU'RE SORRY is among my best reads of the year so far. It's over 600 pages of pure terror, excitement with a touch of sweet romance kept me glued until the end.
The serial killer in this novel is a monster who must be stopped before he mutilates, assaults, and kills another victim. He has a strange "code of ethics" behind how he chooses victims. Please tell us more about him, and how this character formed in your mind while writing SAY YOU'RE SORRY.
I wanted to write a killer whose fury might be understandable to readers, even when his actions were totally wrong. SAY YOU'RE SORRY's killer tells himself he's taking out this fury on women who are rude or mean—who "deserve it", but in reality, he likes the control it gives him over the helpless. Nothing that has happened to him in his life can excuse his cruelty and violence, of course. I've often wondered why it is that some victims of violence become abusers and others become advocates. Nature or nurture? Almost always it's a combination, which can create individuality in both real life and in books. His "code of ethics" seemed to develop as the story spun itself in my mind. I always say that every villain has a line he/she won't cross, even if they never stumble upon that line in the story. This killer did, which startled me when it happened. I love character surprises!  They keep the writing fresh.
Daisy Dawson is our dynamite heroine who escaped the clutches of a mad man by being a "badass" who used her martial arts skills to kick, tear a necklace from his neck, and finally escape. This petite beauty is returning from an AA meeting with her BFF, Trish, when she is attacked. Tell us if Daisy reflects any of your persona or perhaps someone you know?
My heroines are often a melting pot of women I know and admire, and Daisy is no exception. Her martial arts skills come from my former karate teacher, her ability to open herself up to new experiences after personal trauma comes from another very good friend, and her tenacity is strength shared by many of the women I'm honored to call friends. Daisy is someone I'd love to welcome to my own circle!
Handsome FBI Agent Gideon becomes Daisy's bodyguard and more. He is protective, possessive, and sexy. Both Gideon and Daisy have secrets and issues they refuse to talk about to others but quickly confide in each other. And when Gideon sees the necklace that was ripped from the killer, it triggers horrible memories of his time spent in a cult when he was younger come flooding back to him. Where did the idea for this significant necklace and the cult come from?
The necklace was just there… in the scene. Sometimes I don't plan things and they just happen – that makes this job a constant source of excitement. The cult came from an experience I had when I was college-aged. My church's minister (in a VERY long story that I'm cutting VERY short) was found to be a fraud. He'd lied about his resume, about having a PhD from Harvard and his counseling license. He lied about being ordained, even. He'd stolen tens of thousands of dollars from the congregation over nearly a decade. He'd convinced women he was counseling to sleep with him—an egregious violation of trust. When he was found out (my husband and his brother revealed the man's crimes), I thought the church would come together to oust him and press charges, but that didn't happen. Instead, the congregation splintered into three factions:  "He's guilty, get rid of him", "He's not a bad minister, he says he's sorry, we should keep him," and "Y'all are both nuts, we're leaving." The third faction left, and then it was the "fires" against "keeps." There were fights among families, parishioners who'd been friends for years, and even death threats against my husband and his brother. Eventually, the minister was forced to leave – and he took the "keeps" with him. I've often wondered what made his followers so loyal? The man had charisma, it's true, but why follow someone who has clearly wronged you? It was a cult mentality that I sought to understand. That was 35 years ago and I'm still wondering. When I was developing the cult for this book, I thought about what might have happened had this man taken his followers to a remote place and formed his own new religious movement?  (AKA cult.) And the cult of Eden was born.
What do you like about Daisy and Gideon together?  Will we see them again?
I love Daisy and Gideon together. She's like a kite, soaring, and he's like the guy holding the string. He keeps her grounded (although she's very grounded in her own way already), and every so often, she lifts him off his feet. I also love that he is so accepting of her ability to take care of herself – her "badassery" is an asset, not a threat to his masculinity or a flaw to be "managed." Yes, you will see them together in future Sacramento books!  Next up in the series is Rafe and Mercy, so Gideon and Daisy and all the Sokolovs will be there!
Among the topics you touch on are AA, religious cults, rape/abuse, and family dysfunction. Is addressing social issues that plague society important in your writing?
Yes, it's very important to me, mainly because most of us have either experienced some kind of trauma or family dysfunction, or we know someone who has. I want to show that survival is possible and that ordinary people can become extraordinary in these situations. I also want those who've survived in real life to have a voice. I've received so many emails from readers thanking me for giving voice to their past experiences when they couldn't articulate their pain – or pride in survival – themselves. To be able to touch the lives of real people in such a way is both an honor and a privilege.
We have visited Baltimore, Cincinnati, Chicago, and Sacramento in your books… Where will you take readers next?
I'm not sure yet!  I'll know when I get there 🙂 I've got a few Sacramento books in me yet, but I'll figure the next location soon.
When you are not writing what is your favorite thing to do?
I read voraciously, mostly romance. I love the happily-ever-afters. Sometimes I need them when things get stressful. I also knit and travel, mostly to chilly places (so I can wear what I knit, lol.)
What question have you always wanted to be asked in an interview and how would you answer?
I think maybe I'd like to be asked what was the most memorable interaction I'd had with a reader. There have been many over the years, but the most memorable would have to be the first "thank you" email I received shortly after the release of DON'T TELL in 2003. DON'T TELL's Caroline escaped a vicious, abusive husband in a dramatic kind of way and started a very non-dramatic new life. Until the husband realizes that she's still alive and comes looking for her. By then she's met her Happily-Ever-After hero and together they prevail (it's a romance, so no spoilers here). I received an email from a woman who said she'd also escaped an abusive spouse many years before, although in not such a dramatic fashion as my Caroline. She'd since met a good man and they'd been married for years. She said: "He's always asked me what it was like before, but I couldn't tell him. I gave him your book and now he knows." That hit me so hard. I don't think I'd thought of exactly how my story might affect the readers – not in that way, anyway. But after that, I did. And the letters have kept coming as the years pass. I cry at most of them. They touch me and make me so very grateful for this wonderful job that I have.
A big thank you to Karen and Pat for this fun chat!
Sacramento #1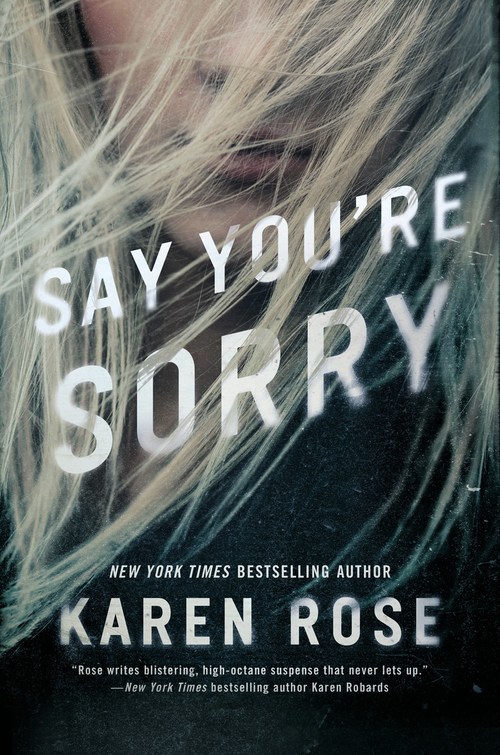 An explosive new thriller from the New York Times bestselling author of Death Is Not Enough and Every Dark Corner.
There's a serial killer on the loose, preying on vulnerable women. The only identifiable mark the killer leaves, are letters–sometimes one, sometimes two–all carved into the torsos of his victims. Together they spell "Sydney."
When he grabs Daisy Dawson, he believes he's found his next victim. But despite her small stature, she fights back with an expertise that quickly frees her. Before fleeing the scene, Daisy also manages to grab what proves to be crucial evidence: a necklace that she tears off the killer's neck.
The necklace is more than a trivial item–it's a link to a cold case that Special Agent Gideon Reynolds has been tracking for more than 17 years. With Daisy's help, Gideon finally has the opportunity to get closer to the truth than ever before.
But they might not get the chance, as the serial killer has a new target: Gideon and Daisy.
Romance Suspense | Thriller Serial Killer [Berkley, On Sale: February 12, 2019, Hardcover / e-Book, ISBN: 9780399586729 / eISBN: 9780399586736]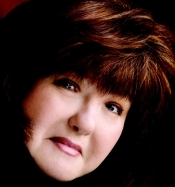 Internationally bestselling, RITA-award winning, author Karen Rose was born and raised in the Maryland suburbs of Washington, DC. She met her husband, Martin, on a blind date when they were seventeen and after they both graduated from the University of Maryland, (Karen with a degree in Chemical Engineering) they moved to Cincinnati, Ohio. Karen worked as an engineer for a large consumer goods company, earning two patents, but as Karen says, "scenes were roiling in my head and I couldn't concentrate on my job so I started writing them down. I started out writing for fun, and soon found I was hooked."
Her debut suspense novel, DON'T TELL, was released in July, 2003. Since then, she has published more than fifteen novels and two novellas. Her twenty-second novel, SAY YOU'RE SORRY, will be released in 2019.
Karen's books have appeared on the bestseller lists of the New York Times, USA Today, London's Sunday Times, and Germany's der Spiegel (#1), and the Irish Times, as well as lists in South Africa(#1) and Australia!
​​
Her novels, I'M WATCHING YOU and SILENT SCREAM, received the Romance Writers of America's RITA award for Best Romantic Suspense for 2005 and 2011. Five of her other books have been RITA finalists. To date, her books have been translated into more than twenty languages.
A former high school teacher of chemistry and physics, Karen lives in Florida with her husband of more than twenty years, two dogs, and a cat.