One of the best things about writing romances is that I get to delve into my favorite tropes (back when I first started writing romance, in the olden days, we called them hooks) and wallow in their awesomeness. I can explore those fun fantasies I love to read and put them into my own stories.
One of my favorite tropes is Friends-to-Lovers. When emotions start to change between longtime friends it can throw them for a loop, especially when they're not sure if the other one's feelings have changed as well. Then there's the worry that if they do take the relationship to the next level, will it ruin everything they had? Is a romance between friends worth the risk?
In THE STANDBY GUY, Carter and Katie are not just best friends, they live next door to one another. Yeah, the Boy Next Door/Girl Next Door trope. I can't help it, I love that one too. So there's the added pressure of what would happen if things didn't go well. Not only could they lose their friendship, but they're going to run into this person all the time. Talk about awkward. Again, is it worth the risk?
Another favorite trope of mine is the Pretend Relationship. While I was writing this book I got to throw two people together who need to appear comfortable with each other when they're out in public, and not in a just-friends way. They have to be comfortable touching each other. Kissing each other. My pretend relationship trope-loving heart races at the thought. When unexpected emotions have been simmering beneath the surface, all that together time is going to have those feelings steaming before too long. And whether I'm reading or writing, I can't wait for them to boil over!
And then, of course, it's a Small Town Romance. The series title is The Men of Lakeside. The people in this small village get involved in everyone else's business. The Lakeside rumor mill is notorious. And whether it comes from a place of love or mischief, their interference can throw a curve ball in any relationship, especially one that's based on a lie. I love the complications that friends and family in a close-knit community can throw into an already complicated relationship.
There are even a couple of other hooks in THE STANDBY GUY. Katie is a single mom and Carter is a reformed bachelor/ playboy. I love to take a number of familiar tropes and weave them together into an emotional and sensual story with relatable characters and a heart-warming ending. It's fun.
There are many tropes that hook me as a reader, ones that when I run across a book description, I can't help but click that link to find out more. Readers look for the tropes that work for them, those hooks that make them want to read right now.  I sure can't put them all in one book, but I'll keep writing and playing with as many as I can. What are your favorite tropes? They just might end up in my next book.
Natasha
The Men of Lakeside Book 2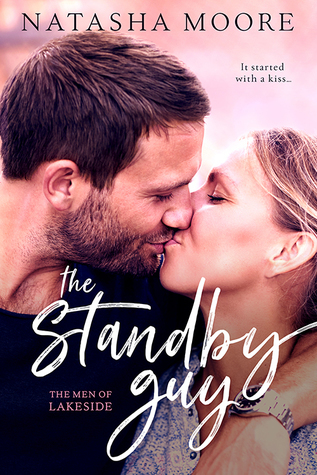 For the last fifteen years, Katie Dixon has been focused on her responsibility as a single mother, raising her son and making ends meet. Now her son's off to college, her photography business is stable, and she's more than ready to embrace her "me time," including a romantic fling or two. The only problem is that she hasn't dated in years and needs a little help finding her confidence again.
Carter Colburn has been her next door neighbor and closest friend for years. So when he needs a date for a business dinner that could boost his law firm and help keep the family business on solid footing, she offers to pretend to be his girlfriend. He's funny, sexy, and a confirmed bachelor—the perfect guy to help her find her mojo and nothing more.
But when local residents catch them sharing a tipsy kiss, the rumor mill goes wild. It's fun to pretend to be dating for a while. But when Carter starts to take the idea of settling down with his best friend seriously, Katie is terrified by the prospect of losing her precious "me time" all over again.
Romance Contemporary [Entangled: August, On Sale: February 11, 2019, Paperback / e-Book, ISBN: 9781640637658 / ]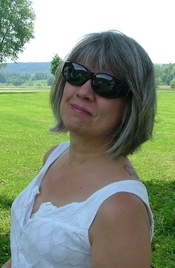 Natasha Moore fell in love with the written word as soon as she could read. As she grew up, she discovered romance and now enjoys the chance to add some extra sizzle to her stories. She lives in New York State with her real life hero who is happy to tell everyone that he's her inspiration. They travel in their RV whenever possible. The great thing about writing is she can take it anywhere.