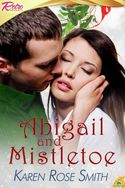 I thought I'd blog today on a subject many writers think about and readers want to know about—What got me interested in writing?
My interest in writing began when I was in high school. I had a superb English teacher who made poetry come alive. By reading it, I learned the poets expressed their feelings about any and all subjects, and I liked that. I was an only child from a traditional Italian Catholic family, and feelings weren't communicated through words. Food maybe, but not words. So in high school I began expressing myself in poems. I submitted one to the high school literary magazine and it was published! That was my first taste of seeing my words in print. I also wrote for the school paper, but found I definitely liked writing essays much more than "who," "what," "where," and "how" accounts. When I went to college, I began my first novel, loosely based on the Beatles (Paul as the hero was in my head). I took my first creative writing class and learned the technique of mastering the form of a short story. But, by far, my greatest adventure into writing started as a lark. My cousin and I wrote a script for the Monkees TV show. We sent it to all their concert venues that summer by registered mail! That was my first collaboration project and it was a ton of fun. We received an acknowledgement back from one venue that their manager had signed for it. We didn't think we'd ever see the show produced, but it was exciting to think the script might be in their hands.
Writing has always been an outlet for me, a way to reach out to somewhere beyond my own world. My interest in it grew because I had one good experience after another that led me to try more. And, thank goodness, I did.  In my late thirties, my life was in full swing.  I was a teacher, a mom, and a part-time home decorator.  We took a vacation to Canada to a farm Bed and Breakfast and on the drive home, I began experiencing back pain.  Eventually that led to surgery and four years flat on my back.  During that time, I needed a creative and emotional outlet.  I turned to writing a genre I loved to read—romance.  After six years and thirteen completed manuscripts, I sold two books to two different publishers the same week!
That was the start of my career.  My 80th novel, a mystery with a touch of romance, will be published in 2013.
ABIGAIL AND MISTLETOE, my release for Samhain's Contemporary Retro program, is one of my earlier books.  It's theme is a universal one—a yearning for unconditional love.  Abigail is a trauma makeup artist who knows the meaning of rejection because of her port wine stain.  ABIGAIL AND MISTLETOE is the epitome of the type of book I still choose to write.  It's an emotional story about love, family and friendship.  I hope you enjoy it.
"Brady, I need to tell you something.  I—"
He brought her tighter against him on the small dance floor.  "You feel so good in my arms."
His voice floated around her, caressing her as his green eyes had.  A voice whispered, Tell him, but a louder voice said, A little more time won't matter.  Take this moment and hold on to it.
He brought her hand to his chest and smoothed his thumb over her knuckles.  "What did you want to tell me?"
His hand on her back scorched through her sweater.  His thumb on her hand created a rippling pleasure throughout her body.  His shirt under her fingers, the scent of clean soap, his beard almost brushing her chin intoxicated her.  "Nothing.  Not now."
His nose grazed hers as he murmured, "Good thinking."  He dropped the lightest of kisses on her lips, locked his hands at her back waist, and pulled her flush against him.  All the air whooshed from her lungs as she laid her cheek against his shoulder and let his thighs guide their movement.
His lips brushed her ear and a shiver zipped up her spine.  He must have felt it because he whispered into her ear, "You're a very sensual woman, Abigail Fox."
She lifted her head.  "Are you trying to seduce me?"
Amusement mixed with passion in his deep green eyes.  "Here?  In the midst of this crowd?"
Several other couples had joined them on the dance floor, and most of the tables were filled.  She wrinkled her nose at him.  "I think I accepted a date with a wolf in sheep's clothing."
His amusement faded away.  "My intentions are obvious.  I want you.  I'm not pretending differently."
His primal message was clear, and heat flashed through her.  She turned her head and again laid her cheek against his shoulder.  The music lulled her, but his hard chest against her breasts, his hips against hers, his arousal, which he didn't try to hide, excited her.  Everything about Brady was controlled, restrained.  Picturing what could happen if he unleashed his desire should make her run away from him, not toward him.  But in a sense she'd been running since Stan had rejected her.  It was time to stand her ground and meet her own needs as well as Brady's head-on.
Her needs dictated that she should be more cautious this time, listen to her intuition, but let common sense count, too.  And her common sense told her it was too soon to fall in love.
Award-winning and best-selling author Karen Rose Smith will see her 80th novel published in 2013.  She writes happily-ever-after relationship romances about love's power to heal.  Relationships will also be the basis for her mystery series about a home stager sleuth beginning next year.
Visit Karen on Facebook | Follow Karen on Twitter @Karenrosesmith | Karen's Romance Website | Karen's Mystery Website | IN TOUCH with KAREN ROSE SMITH e-zine
To comment on Karen Rose Smith's blog please click here.