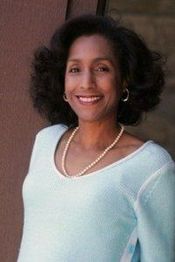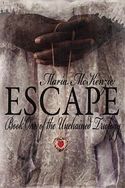 It's fascinating how an idea can be transformed into a story.  I always enjoy learning what inspires an author's work. For instance, Stephenie Meyer had a dream that inspired her to write TWILIGHT, and Margaret Mitchell modeled Pansie O'Hara (who later became Scarlett O'Hara) in GONE WITH THE WIND after herself, and her experience of falling in love with the wrong man.
One of my favorite movies is Finding Neverland. In it, we see how Scottish dramatist J.M. Barrie, through imagination and his real experience of befriending three boys (and their evil Captain Hook like grandmother) came up with the idea for the stage play Peter Pan. "With a wee bit of imagination," Barrie says, "anything is possible."
For a writer, truer words were never spoken! I am very excited about the release of my new novel, ESCAPE: Book One of the Unchained Trilogy. I came up with the idea for this story when I thought how sad it would have been if my husband and I had met 150 years earlier. We were living in North Carolina at the time, and being an interracial couple, we wouldn't have been allowed to marry a century and a half earlier. The rest of the novel snowballed from there, turning into a family saga of over 700 pages.
After letting it sit in my drawer for while, thinking it was too long to do anything with, last year I decided to turn it into a trilogy.
Daniel and Lori are my hero and heroine.  She is a slave and Daniel is the abolitionist that falls in love with her and helps her to escape.
As mentioned earlier, my marriage inspired the original story.  Although the narrative begins in the past, it concludes in 1998.  Steven Jordan is an average white guy, but his identity is thrown into question when his 100 year old grandmother reveals that her grandmother was a black woman, born a slave.
I came up with this part of the story after reading an article by Jillian A. Sim that appeared in American Heritage. Ms. Sim, a white woman, learned after her grandmother, Ellen Love, died in 1994, that Ellen's mother, Anita Hemmings (Ms. Sims great-grandmother), made headlines around the world in 1897 when it was revealed that she was a black woman passing for white at Vassar College! In the American Heritage article, Ms. Sim shows how her family faded from black to white, and I do the same thing in The Unchained Trilogy.
Lori was born a slave, but escapes from slavery.  Her granddaughter, Selina, who passes as white, carries the secret of her African American ancestry like a painful chain, bound around her heart. Only when she tells her family the truth can she free herself from the pain of that secret. ESCAPE is part one of the trilogy. While Lori escapes from bondage, her daughter, Lavinia, escapes from living as a "Negro."  In part two, MASQUERADE, Lavinia becomes a great actress in New York, all the while hiding her true identity.  REVELATION is part three, and in this story, Lavinia's daughter, Selina, reveals the truth about her ancestry.
Will her grandson Steven, want to dig up this new root in his family tree, or leave it buried?  With genome research and programs like NBC's Who Do You Think You Are? and PBS's Finding Your Roots, this is a fascinating, yet sticky topic to explore.  Also, as a source of inspiration, the possibilities are endless for creating great fiction!
One lucky commenter will be getting an ecopy of ESCAPE today!
To comment on Maria McKenzie's blog please click here.