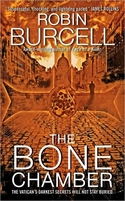 January 2010
On Sale: December 29, 2009
Featuring:
Sydney Fitzpatrick
400 pages
ISBN: 0061122297
EAN: 9780061122293
Mass Market Paperback
$7.99
Thriller Arcane
Buy at Amazon.com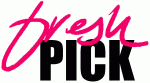 The Bone Chamber
by Robin Burcell
FBI forensic artist Sydney Fitzpatrick into an investigation of the Freemasons and their connection to a map that may lead to the lsot Templar Treasure — and worldwide catastrophe if a mysterious item from this trove falls into the wrong hands.
Mysteriously summoned to Quantico to help re-create the face of a murdered, mutilated young woman, FBI forensic artist Special Agent Sydney Fitzpatrick knows immediately this is no ordinary crime. The hit-and-run death of the forensic anthropologist assisting her—a close friend—and Sydney's abrupt dismissal from the case by covert government investigators only strengthen her need for answers. Now her hunt for a killer is carrying her from Washington to Rome to the hidden chamber of a legendary tomb—on the trail of a fabled treasure of the Knights Templar . . . and a curse.
For buried deep in the mysteries of the Freemasons and the Vatican's Holy See is a secret that could rock the world. Suddenly an ancient map is pointing Sydney toward something the Templars wished to hide away forever—something that could unleash an unstoppable tide of blood and devastation.