Every year I say I'm not going to start planning for the holidays until after Thanksgiving, but who am I kidding? I start watching Hallmark holiday movies the second they come out, usually before Halloween. With all the shortages in supplies as well as delivery services from the pandemic, this year more than ever it's time to start planning early.
Start what, you ask?
Everything, I say!
Start making a list and checking it twice. Start reflecting on the past year. Have you been naughty or nice? In NAUGHTY OR NICE, Samantha Darling is through being nice. Nice has gotten her nothing but heartache, so she decides to give naughty a try. Getting back at her ex is worth ending up on the naughty list. You'll have to read the story to see what crazy situation her new motto has landed her in and how she handles it. I have no "real" exes to get back at because I've been with my hubby since I was eighteen; but if I did, I could see myself doing what Samantha does.
Sometimes I feel like I've always been way too nice in life. Don't get me wrong, I love being nice. Helping people and doing for others gives me great joy, but sometimes a secret little part of me would love to be naughty just once. Or maybe even for a day 😉 If I could be a devil for a day, I would say exactly what was on my mind and not worry about what other people think. I would go a whole day without saying yes and actually learn to say no for a change. I would go skinny dipping at night and not care who was watching. I would order as many items on the menu of a fabulous restaurant impossible to get into as I wanted and eat them all. I would go on a shopping spree for myself in ridiculously expensive stores and spend way too much money. I would go on a road trip with my Writing Roadies besties (authors Barbara Witek & Danielle LaBue) with no destination in mind and no schedule (trust me, that's naughty for a super organized schedule queen like me).
I know, my list is pretty tame lol, but I bet some of you can think of some interesting things for a naughty list. So, for my contest, I want to know what list do you think Santa would put you on? Naughty or Nice? And why? Are you generally nice or naughty? If you could be naughty for a day, what would YOU do?
—
COMMENT TO WIN: Are you naughty or nice? Answer Kari's question in the comments for a chance to win an e-copy of Naughty or Nice and a $10 Amazon gift card. Good luck and happy reading 😉
—
Merry Scroog-mas #1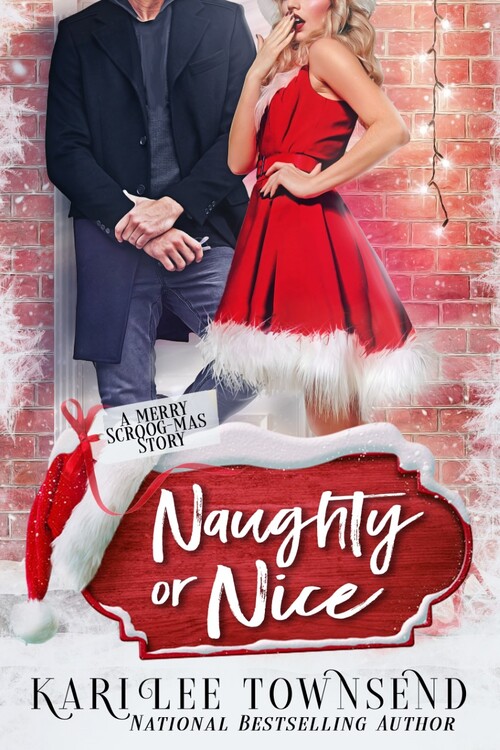 Being nice is safe, and being naughty is overrated, but getting McScroogy to find the joy in Christmas is beginning to sound oh so merry.

Samantha Darling, Boston advertising executive, has spent her life making a list and checking it twice, but she's through being nice. All being nice got her was a broken heart when her fiancé cheated on her last Christmas Eve, ruining her favorite holiday, and then ran off with the small-town boutique owner. After one too many All Powerful Peppermintinis, Samantha decides to give naughty a try. She breaks into the shop in Redemption Massachusetts and puts her spin on the Christmas display in the front window. Only, the window doesn't belong to Stowe's Boutiques, it belongs to Snow's Antiques, and Nathan Snow is none too pleased. This was his year to win the Best Christmas Window display contest against his rival, but Samantha ruined it. While he might not like Christmas, he knows winning this contest will bring in business. He makes Samantha a deal. Create a winning display by Christmas Eve, and he won't press charges. Samantha has no choice but to agree and has learned her lesson, but finds a bonus in her punishment. The challenge of getting the scrooge to find the joy in Christmas. Except losing her heart wasn't part of the deal.
Romance Contemporary | Romance Holiday [Oliver-Heber Books, On Sale: June 8, 2021, e-Book, ISBN: 1230004838104 / eISBN: 1230004838104]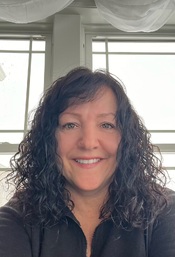 Kari Lee Townsend is a National Bestselling Author of mysteries & a tween superhero series. She also writes romance and women's fiction as Kari Lee Harmon. With a background in English education, she's now a full-time writer, wife to her own superhero, mom of 3 sons, 1 darling diva, 1 daughter-in-law & 2 lovable fur babies. These days you'll find her walking her dogs or hard at work on her next story, living a blessed life.