The best writing advice I've ever gotten was from the incomparable Jennifer Crusie's blog, Argh Ink. She said, paraphrasing, give the hero and heroine a dream, and then create a situation in which they can have their dreams or they can have each other, but not both. To find their happily-ever-after, one of them will have to be defeated—aka, give up their dream for love.
The key to making this a truly happily-ever-after is that of one of the dreams is, in some way, a compromise, or in the case of my new book, a deal with the devil. Signing on that dotted line will make that character less than the best version of themselves.
In RECKLESS IN TEXAS, Violet Jacobs isn't going anywhere. She's an unmarried mother tied to the Texas Panhandle by her son—whose father also lives in their tiny hometown—and by her family's small time rodeo stock contracting business. But she has big dreams, and she's going to find a way to push Jacobs Livestock into the national limelight even if she has to drag the rest of the family along kicking and screaming…bless their hearts.
Joe Cassidy fell deeply, irrevocably in love when he was fifteen years old—with the High Lonesome Ranch in Oregon. Trouble is, the ranch doesn't belong to him. But Joe has managed to stick for fifteen years, working as a bullfighter for ill-tempered, unappreciative rodeo stock contractor, Dick Browning, and saving every dime for the day that Dick finally recognizes his value and offers him a share in the business.
Then Joe meets Violet, and sparks ensue, but it's apparent to all that as soon as his contract is up, Joe is headed back to Oregon and the High Lonesome. How can he possibly walk away from the ground where his roots are buried?
I know the feeling.
I grew up on ranch in northern Montana, in a remote part of the state that—much like Joe's beloved high desert of eastern Oregon—is harsh and beautiful and forever entwined in my heartstrings. I had to leave that ranch because the economics of three siblings and one small cow/calf operation did not work out in my favor. I was lucky enough to find another career—sports medicine—that I loved, and it took me to some wonderful places. Texas. South Dakota. Oregon.
But no matter where I went, how long I stayed or the fact that I married a Dakotan, the ranch was always home. A whiff in a grocery store aisle would transport me, and I'd be skirting a bog on a cool evening, wild mint crushing beneath my horse's hooves. On a hot July day, the scent of sage would send me into a spiral of yearning to ride across sun-baked pastures of native bunch grass, wild roses and buck brush. And I could never look west without wanting to paint in the jagged blue upthrust of the Rocky Mountains on the horizon.
Like RECKLESS IN TEXAS , my story has a happy ending. Eight years ago, my husband and I returned to work this ranch with my parents, and the good Lord and the cattle markets willing, I will wake to the sight of Chief Mountain out my window for the rest of my days. Yet even as I gaze across this familiar, irreplaceable landscape, or watch bald eagles wheeling overhead, there is still a tiny ache around my heart, a love that runs almost too deep to bear.
Sometimes, I feel bad for the hell I put Joe through. Regardless of the choice he makes—Violet or the High Lonesome—a part of his heart will forever be broken. I know, because I've shared his pain.
On the other hand, leaving our ranch meant finding my husband. Twenty-five years and a whole lot of adventures later, I can confidently assure Joe that Violet's love will be more than worth the sacrifice, no matter where life takes them.
GIVEAWAY
What do you think about Kari Lynn's and Joe's sacrifice for love? One reader will get a copy of RECKLESS IN TEXAS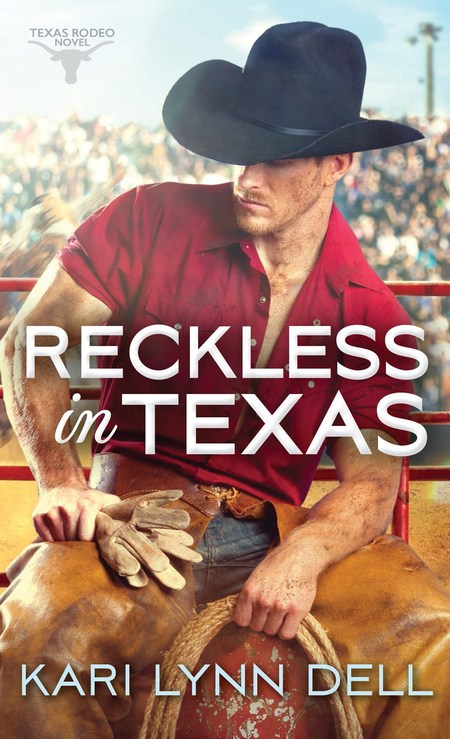 He's a hotshot in the ring…but love is a whole new rodeo.
Violet Jacobs is fearless. At least, that's what the cowboys she snatches from under the hooves of bucking horses think. Outside the ring, she's got plenty of worries rattling her bones: her young son, her mess of a love life, and lately, her family's struggling rodeo. When she takes business into her own hands and hires on a hotshot bullfighter, she expects to start a ruckus. She never expected Joe Cassidy. Rough and tumble, cocky and charming, Joe's everything a superstar should be—and it doesn't take a genius to figure out he's way out of Violet's league.
Joe came to Texas to escape a life spiraling out of control. He never planned on sticking around, and he certainly never expected to call this dry and dusty backwater home. But Violet is everything he never knew he was missing, and the deeper he's pulled into her beautiful mess of a family, the more he realizes this fierce rodeo girl may be offering him the one thing he never could find on his own.
Romance Western | Romance Contemporary [Sourcebooks Casablanca, On Sale: August 1, 2016, Paperback / e-Book, ISBN: 9781492631941 / eISBN: 9781492631958]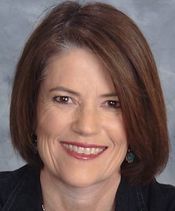 Kari Lynn Dell is a ranch-raised Montana cowgirl who attended her first rodeo at two weeks old and has existed in a state of horse-induced poverty ever since. She lives on the Blackfeet Reservation in her parents' bunkhouse along with her husband, her son, and Max the Cowdog, with a tipi on her lawn, Glacier National Park on her doorstep and Canada within spitting distance. Her debut novel, The Long Ride Home, was published in 2015. She also writes a ranch and rodeo humor column for several regional newspapers and a national agricultural publication.