Welcome to Fresh Fiction! Please tell us a little bit about yourself and your latest book, THE LAST WIDOW.
THE LAST WIDOW is a Will Trent and Sara Linton book. But I wrote the story so that you don't have to have read any of the previous books in order to know what's the what. The stakes for Will and Sara are higher than ever before, as Sara is in imminent danger and has to do something she's never done before–hurt people instead of trying to help them.  Which was fun!  The plot is really twisty, turny, sexy, and dark, with some moments of levity. It has some cult stuff. Some domestic terrorism. Some family drama. And a chihuahua. Everything you want in a good thriller.
THE LAST WIDOW is the 9th book in your long-running and beloved Will Trent mystery series. How do you keep this series feeling fresh after so many books? Are there any advantages or challenges to writing about characters who are already so established? 
Standalone and series novels each have their own challenges. It seems like it would be easier to write a Will Trent book because I've known him a long time, and I've written about Sara from the very beginning. But the challenge is to say new things about them that aren't distracting, like suddenly Sara is in to witchcraft and you never knew that. I find them very interesting, but I have to figure out ways to make them interesting to other people. I enjoy building Sara and Will's relationship, and building on the other regulars, like Faith, Amanda, and Angie. When I'm doing a standalone the big challenge is to create settings and characters that feel totally new and unique. I'm now on my fourth standalone, and I know that when I finish the novel I'll go back and read it from the beginning and say, 'Is the character you see at the end of this novel believable as who this character started out as in the beginning?' Whatever they go through has to make sense for their personality. I don't want someone who is very timid to be kicking butt at the end; I want her journey, for lack of a better word, to make sense. That's sometimes more challenging in a standalone novel because as I'm writing this character I am also getting to know them.
A lot of some of the more difficult plot points and themes ring incredibly true and reflect the current state of our society – misogyny, white supremacy, and polarizing politics. Is it hard to bring these aspects of a novel to the forefront? How did that change your approach to writing this particular book? 
The crimes I'm writing about in THE LAST WIDOW are on the news every. single. day. Especially right now. There is no political side to this.  It's us against them.  White supremacy is wrong.  There is no iteration in modern society where racist dogma should in any way be aligned with political or religious institutions, and it's very, very dangerous to individuals within those institutions to flirt with the language.  You cannot straddle both sides.  If we don't talk about acts of domestic terrorism by white supremacists as truly horrible acts, then how can we begin to understand the root cause and hopefully, one day, prevent attacks from happening in such large numbers? I did a lot of research for this book (which****SPOILER ALERT****you can view at https://www.karinslaughter.com/tlwreferences). So, it's not hard to bring these issues to the fore. It's just about trying to show the realities of these "sensational" crimes and the faces behind them.
I noticed on various social media pages of yours that you're a big Buffy the Vampire Slayer fans (we are too!) and that Sarah Michell Gellar gave your book a shoutout on Instagram https://www.instagram.com/p/BvtxGF-HFab/! That is so cool! What do you love the most about Buffy? With so many shows coming back, would you like to see it have a revival for a movie or another season? 
Yes, I would absolutely love to see a revival, but not like that cheesy BH90210 crap because Buffy was earth-shattering and ground-breaking for its time.  They talked about issues that no other shows were talking about.  It was infuriating to see shows like the Sopranos garner all kinds of political raves while Buffy, which was also speaking to a group of disaffected people, was dismissed.  Let's be honest–if it had been Barry the Vampire Slayer, it would've been taken more seriously. 
I also saw that you are a cat mom! Will you share a few cat pics with us and tell us about your pets?
Maggie aka "The Mooch" because she always screams for food.  She's the cat in charge of the upstairs.  11 years old.  8 pounds.  Rescue cat.  She was found on a farm in a bucket yowling at a bunch of dogs that had cornered her.  She likes banana-shaped catnip toys and being alone.  Her dream is to be the only cat in the house.
Grace aka "Gracie Bee" because she's always buzzing around us looking for pets.  She's very elegant and also a bit sensitive.  10 years old.  13 pounds.  She was rescued from a breeder who had too many cats.  She enjoys sleeping in sun rays and sleeping on the shelf in the closet.  Her dream is to be the only cat in the house.
Dexter aka "the Little Buddy" because he's my buddy.  He works with me in my office and likes to sit on my laptop.  3 years old.  12 pounds (with something of a Dad Bod now that he's indoors).  He was a feral cat who showed up in the yard and decided to stay.  It took about four months before he would let me pet him, but he loves loving now.  He enjoys chasing Hex Bugs and eating Churu from a lick mat. His dream would be to be best friends with Maggie and Gracie.
What can readers expect from you next?
Will and Sara return in 2020!
Rapid Fire Random Questions
Favorite candy: Fruit ha ha no bruh it's Skittles.
Favorite way to be kind to yourself: Treadmill for at least an hour and a half every day. 
Best compliment you recently gave to someone: I told my publicist that's she is the best publicist in the world
Favorite flower: Katniss
Random interesting fact you like to tell people: I am a very interesting dancer.
Best vacation you've ever taken: Iceland!
Cake or pie: Cake. Cup-cake.
Last book you read that you really LOVED: THE STRANGER INSIDE by Lisa Unger
You have a totally free afternoon – no deadlines, no obligations, no Twitter notifications!  What do you do?: Binge Netflix on the treadmill. Authors got needs, too, okay?
***
Will Trent #9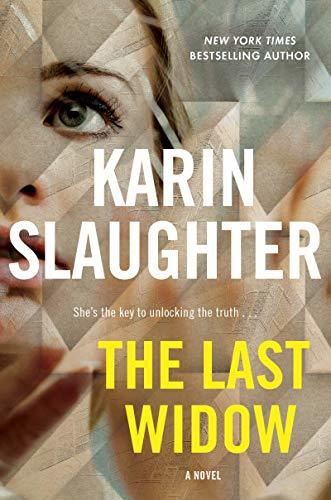 New York Times bestselling author Karin Slaughter brings back Will Trent and Sara Linton in this superb and timely thriller full of devious twists, disturbing secrets, and shocking surprises you won't see coming
A mysterious kidnapping
On a hot summer night, a scientist from the Centers for Disease Control is grabbed by unknown assailants in a shopping center parking lot. Vanished into thin air, the authorities are desperate to save the doctor.
A devastating explosion
One month later, the serenity of a sunny Sunday afternoon
is shattered by the boom of a ground-shaking blast–followed by another seconds later. One of Atlanta's busiest and most important neighborhood's has been bombed–the location of Emory University, two major hospitals, the FBI headquarters, and the CDC.
A diabolical enemy
Medical examiner Sara Linton and her partner Will Trent, an investigator with the Georgia Bureau of Investigation, rush to the scene–and into the heart of a deadly conspiracy that threatens to destroy thousands of innocent lives. When the assailants abduct Sara, Will goes undercover to save her and prevent a massacre–putting his own life on the line for the woman and the country he loves.
Thriller Terrorism [William Morrow, On Sale: August 20, 2019, Hardcover / e-Book, ISBN: 9780062858085 / eISBN: 9780062858887]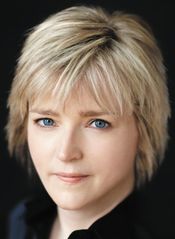 Karin Slaughter is one of the world's most popular and acclaimed storytellers. Published in 37 languages, with more than 35 million copies sold across the globe, her seventeen novels include the Grant County and Will Trent books, as well as the Edgar-nominated Cop Town and the instant New York Times bestselling novel Pretty Girls. A native of Georgia, Karin currently lives in Atlanta. Her Will Trent series, Grant County series, and standalone novel Cop Town are all in development for film and television.
***
Fresh Fiction Editorial Manager Danielle Dresser is an avid reader, lackluster-yet-mighty crafter, and accomplished TV binge-watcher. Once upon a time, she was a publisher publicist and continues to cultivate her love of books and reading by chatting with the best authors in the business. She lives in Chicagoland with her very own romance hero husband, darling daughter, and two tempestuous cats. Follow her on Twitter and Instagram, @dj_dresser.