Since my hero in BEYOND DANGER, Beau Reese, is a mega rich playboy, a once-famous race car driver, I thought it might be fun to write about a mega-wealthy party I got invited to a few years back. Well, more than a few, considering it was a millennium party celebrating the thousand year change in our calendar.
My husband and I wanted to do something really special for that night so I had been looking at different trips, hotels, and cruises. We wanted to do something we would never forget.
Fortunately, about that time, I ran into an author friend I hadn't seen in a while. When I told her I was on a quest to find something memorable to do for the millennium, she invited me to a weekend party at her parents' home in Aspen, one of several they owned.
I knew they were worth billions of dollars, had actually been to their incredible New York apartment, so I excitedly accepted.
It was a magical weekend, with everything paid for by the party givers except our room–which cost a small fortune but was worth it! The party was poolside, held around an indoor swimming pool since there was snow on the ground outside.
My author friend was a wonderful hostess, the band was fabulous, the decorations spectacular, and the food amazing. Guests flew in on their private jets and came to the event in gorgeous designer clothes.
For an author, it was more than just fun–it was a glimpse into a world I had never seen.
It's the world Beau Reese lives in, or at least he has access. He's a little more down to earth than the guests at the party, but he's classy and gorgeous and he drives a Lamborghini. Hey, how much better does it get?
The bad news is, Beau is wanted for murder.
The good news is, Lady detective, Cassidy Jones, is determined to prove his innocence.
I hope you enjoy BEYOND DANGER and that you'll watch for BEYOND CONTROL, Josh Cain's story, out in June. Till next time, all best wishes and happy reading, Kat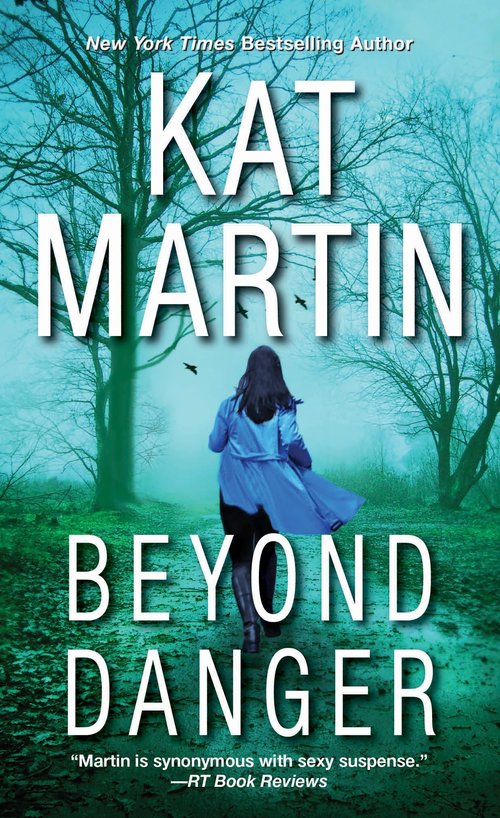 Texas mogul Beau Reese is furious. All six feet three obscenely wealthy, good-looking inches of him. His sixty- year-old father, Stewart, a former state senator no less, has impregnated a teenager. Barely able to contain his anger, Beau is in for another surprise. It appears that Stewart has moved an entirely different woman into the house…
Beau assumes that stunning Cassidy Jones is his father's mistress. At least she's of age. But those concerns take a sudden backseat when he finds Stewart in a pool of blood on the floor of his study—and Cassidy walks in to find Beau with his hand on the murder weapon.
The shocks just keep coming. Someone was following Stewart, and Cassidy is the detective hired to find out who and why. Now she'll have to find his killer instead. Her gut tells her it wasn't Beau. And Beau's instincts tell him it wasn't Cassidy. Determined to track down the truth, they form an uneasy alliance—one that will bring them closer to each other—closer to danger and beyond…
Romance Suspense [Zebra, On Sale: January 30, 2018, Mass Market Paperback / e-Book, ISBN: 9781420143171 / eISBN: 9781420143188]
For New York Times bestselling author Kat Martin, a career in real estate led her down the road to romance.
Through real estate, Kat found her own perfect match–her husband, Western author Larry Jay Martin.
"We were on opposing sides of a transaction–I represented the seller and he represented the buyer," Kat recalls.
A short time after the two became acquainted, Larry asked her to read an unpublished manuscript of an historical western he'd written. Kat fell in love with both the book and the author!
"It was quite a romantic story," she admits. "I'd still like to see it get published." Then, after doing some editing for her future husband, she thought she'd try her own hand at writing.
Kat moved on to become the bestselling author of over fifty historical and contemporary romance novels. To date, 15 million copies of her books are in print, and she's been published around the globe, including Germany, Norway, Sweden, China, Korea, Bulgaria, Russia, England, Estonia, Lithuania, South Africa, Italy, Poland, Thailand, Portugal, Turkey, The Slovak Republic, Spain, Argentina, Estonia, Czech Republic and Greece.
When she's not writing, Kat also enjoys skiing and traveling, particularly to Europe. Currently, she's busy writing her next book.