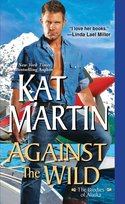 Years ago, after my husband and I drove to Alaska, I wrote the Romantic Suspense, MIDNIGHT SUN.  A second journey generated the ideas for my three new Against novels, the Brodie Brothers of Alaska, beginning with AGAINST THE WILD.
I love road trips, just heading out with no particular destination in mind, rolling along, encountering whatever life has to offer.  It's a panorama of new vistas, different smells, different tastes, different lifestyles.  It's dealing with flat tires and engine trouble, but also meeting people from every walk of life.
In the tiny town of Tok, we met a group of Vietnam vets on a Holland America bus tour.  At dusk each day, they held a flag-lowering ceremony, and because my husband had mentioned that the body of a friend, a serviceman killed in Vietnam, had just been recovered, he was asked to do the honors that night of lowering the American flag.
It was a special evening, the kind of experience that can make a road trip unforgettable.
Being that both of us love history, we wound up in Dawson City, the Yukon, way off the grid, the original destination for Klondike gold miners at the end of the nineteen century.  A lot of the old buildings are still there, still being used, and the streets are still "paved" in dirt!
It's a town right out of the wild and wooly West, a place that attracted authors like Robert Service and Jack London.  Merely by chance, we met some of the locals and were asked to attend a special event held for authors at the Jack London cabin.  We met readers from all over the country, as well as other authors.
People often ask me where I get the ideas for stories and I can tell you that a five-thousand mile driving trip on a two-lane road is stuffed with fodder for novels.  People and places you couldn't imagine come to life, filling your head with ideas for future books.
Was it romantic?  It was far more grueling than romantic, but it was a fascinating adventure.  And the people traveling with us, two other couples each with their own campers, made the trip a lot more fun.
So even if you aren't a writer, if you open yourself up to new adventures, new places, new people, you'll be amazed at what you will see.
I hope you enjoy AGAINST THE WILD, Dylan Brodie and Lane Bishop's story, and that you'll watch for Nick in AGAINST THE SKY, and Rafe in AGAINST THE TIDE.  Till then, all best wishes and happy reading, Kat
To comment on Kat Martin's blog please click here.