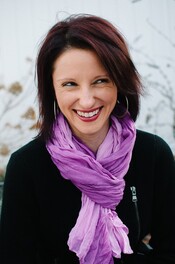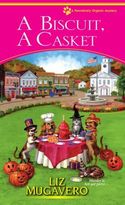 Thanks for inviting me to hang out at Fresh Fiction today! I've been making the rounds, visiting different blogs since the second book in my Pawsitively Organic Mystery Series, A BISCUIT, A CASKET, came out in April, and I'm thrilled to be here.
I love writing the Pawsitively Organic books. Why? Because I get to combine a love of writing murder mysteries with a love of animals and all things holistic health, which is so cool. In the books, my protagonist, Stan Connor, chucks her corporate life in the city after she loses her job. She moves to the small town of Frog Ledge, Connecticut with her Maine coon cat Nutty, for whom she cooks and bakes because of his gastrointestinal issues, and soon finds that the entire animal population in town is nutty for her treats. Which leads her down a path to her own business – baking organic, gourmet treats for pets. And, of course, stumbling over dead bodies and solving mysteries.
Let's get one thing out of the way – I'm not a chef. In fact, I can barely cook for myself, never mind my numerous pets. But I can write, I'm fascinated by crime and I love animals. Back when I was a journalist, I used to look for any opportunity to write about animals. I did a series on feral cats in the city I covered, I wrote about the disabled and their service animals, I covered happy ending rescue stories. Since my dream was to write fiction, I wondered how I would get to combine animals and mysteries and write what I loved.
Then this series fell into my lap, and it was a dream come true. My feline and canine friends have taught me the importance of healthy, natural pet food – beginning with one of my first rescues, a little cat named Tweetie who had numerous health problems. When I took him to a homeopath, her first piece of advice was to feed him "real" food. Once I started doing that, he improved considerably. Now at age 13, he's healthy and happy.
And that's what I'm trying to stress in my books – the importance of understanding that what you feed your animals has a direct impact on their health. In the first book, the Agatha-award nominated KNEADING TO DIE, one of Stan's first encounters in her new town is with the new vet, an old-school doctor who wants to sell her kibble and put Nutty on medication for his problems. (Then Stan finds her dead in her exam room, which presents her with a whole host of other problems!)
I also get to provide recipes in the books – and with the help of my friends at The Big Biscuit, I can share healthy, simple recipes dogs (and some cats!) are sure to love. Check them out, or visit my website for more recipes at www.lizmugavero.com. And check out my Facebook page for lots of dog and cat pictures!
Hope you enjoy the books. Here's to good pet health!
To comment on Liz Mugavero's blog please click here.