I am an indoor kid. I know this is a surprise for exactly zero people who know me, but I prefer some kind of barrier between me and anything resembling nature. I adore looking at it. It's the being in it where things start to fall apart.
While I was plotting and writing THE HUNTING GROUNDS I had to do a significant amount of research. I've visited Glacier National Park a few times when I was younger, and it made quite the impression on me, so it seemed natural enough to set the story there. It's beautiful and sprawling and the perfect place to strand a group of hikers who won't all make it back to civilization alive.
Then there were the park rangers—in the course of my research and questions I posed, there is no way I'm not on some watch-list somewhere—and camping and all the nitty gritty details that need to go into a book to ground it effectively in reality. It was a total blast putting it together.
Which is where this story starts to break down.
In all my hours and days and weeks of research, I started to feel pretty on top of it. Surely nature isn't that bad, and maybe it'd be kind of fun to go on a hike—not a multi-day one, but a nice couple of miles somewhere local. So I dug out my book about local hiking routes, picked one that seemed rather reasonable, and convinced the family this was a most excellent idea.
It was a nice 3 mile hike and we were familiar with the drop off points. Easy enough. Except I didn't take into account that we started on the opposite end from my handy dandy guide book. And I didn't realize there was over a thousand feet of elevation gain. Or that the path branched a few times—if we'd started the right way, this wouldn't have been an issue, but things got rather confusing rather fast.
Fast forward nearly two hours and five miles and we've been lost twice, the kids are sure I picked this activity solely to torture them and ensure we all die in the woods, and my husband is giving me serious side eye about my lack of preparation.
But hey—at least I didn't forget the mosquito repellant so we were only halfway eaten alive instead of all the way.
Where do you fall on the camping spectrum? Do you love it? Or is a hotel with air conditioning more your style?
Giveaway
Two winners will get a eBook of THE DEVIL'S DAUGHTER, book 1 in the Hidden Sins series.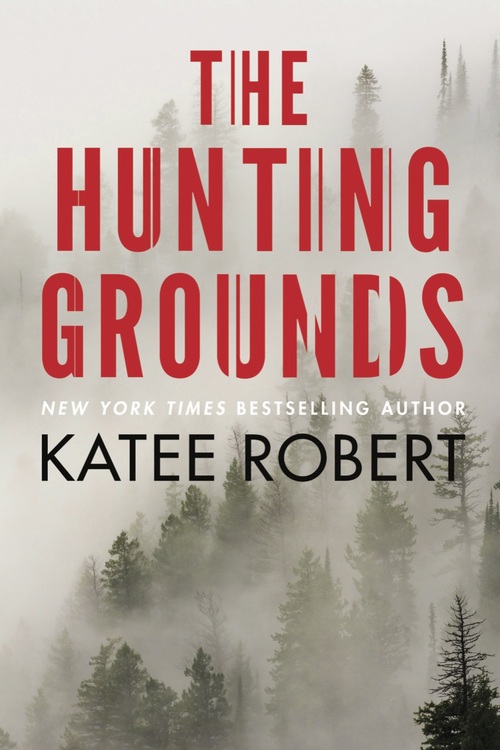 For two FBI agents with a past, love becomes a matter of life and death in the new Hidden Sins novel from New York Times and USA Today bestselling author Katee Robert.
Maggie Gaines used to be an FBI agent—top of her class and one of the bright, up-and-coming stars—until she spectacularly fell apart during her first high-profile case. That was eight years ago. Now she's a ranger at Glacier National Park, and she's found some measure of peace. But when the body of a murdered woman is discovered, she must finally put the past behind her and work with the one man she thought she'd never see again.
For months, Vic Sutherland has been hunting a killer who's been targeting unsuspecting hikers in national parks—and now the predator has come to Glacier. Vic knows the case will bring him face-to-face with his former partner, yet nothing can prepare him for seeing Maggie again after all these years, or for the memories of passion it stirs in both of them.
As the investigation brings them closer together—and closer to the killer—Maggie and Vic fear they have only each other to trust. But even that might not be enough to make it out of Glacier alive.
Romance Suspense [Montlake Romance, On Sale: July 25, 2017, Paperback / Kindle, ISBN: 9781503946705 / ]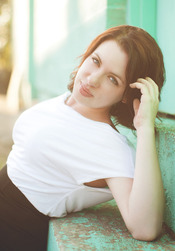 Katee Robert learned to tell stories at her Grandpa's knee. Her favorites then were the rather
epic adventures of The Three Bears, but at age twelve she discovered romance novels and
never looked back. Now living in Eastern Washington, she spends her time–in between ogling
men and planning for the inevitable zombie apocalypse–writing speculative romance novels.