THE DEVIL'S DAUGHTER is follows the story of Eden Collins, an FBI agent who grew up as the daughter of a cult leader. She escaped her mother's control and made a life for herself, bringing down human monsters. When someone emails her a picture of a dead girl with tattoos that mark her as a member of Eden's mother's cult, she goes home—despite her misgivings—to help with the investigation.
I can trace the origin of this story to one specific moment. That ah ha moment where everything clicks into place. I was reading FBI Agent John Douglas's book, MIND HUNTER. Douglas was one of the founding members of the FBI's serial crime unit and he did a ton of research in regards to serial murder, including many interviews with incarcerated serial killers. It's very interesting reading, and I highly recommend it if you're intrigued by that sort of thing.
The part that triggered the concept of this book was Douglas's interview with Charles Manson. He has some fascinating views of Manson, one of which was his opinion regarding the murders perpetuated by Manson's cult. Douglas questioned whether Manson even knew about the initial murders—or intended them (no question that he fully participated in the later ones).
I started thinking about the relationship between cult leaders and their followers, specifically the ones who don't believe what they're teaching. It's a question of whether a surfer is riding a wave, totally in control, or just along for the ride and hanging on for dear life.
I specifically chose a woman, Martha, as the leader of the fictional cult in THE DEVIL'S DAUGHTER for multiple reasons. I think there are significantly different tones than cults lead by men, and as a result, it was really compelling to be able to play with those differences in new and unexpected ways.
There is the added dimension of a mother-daughter relationship that is twisted and tangled and toxic. The heroine, Eden, had the strength to flee her mother's influence, so putting her back into Martha's realm created incredible tension. It's hard to shuck off eighteen years of influence, even when the rational part of her mind knows that she's being manipulated.
The cult itself is called Elysia, making the cultists Elysians. It's centered around the Demeter and Persephone myth, which is mirrored in many ways in Martha and Eden's relationship. It's simply twisted and looked at in a different light. What if Persephone was grateful for Hades's intervention? What kind of monster must Demeter have been to make the entire world pay for her grief?
And, as Eden often has to remind herself, it's far too easy to forget that Persephone wasn't only a victim to her mother and husband.
She became Queen of the Underworld, and no one can take that from her.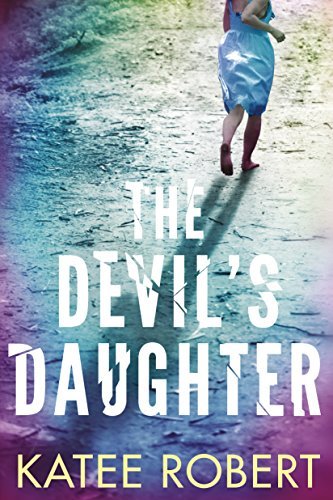 Growing up in a small town isn't easy, especially when you're the daughter of a local cult leader. Ten years ago, Eden Collins left Clear Springs, Montana, and never once looked back. But when the bodies of murdered young women surface, their corpses violated and marked with tattoos worn by her mother's followers, Eden, now an FBI agent, can't turn a blind eye. To catch the killer, she's going to have to return to the fold.
Sheriff Zach Owens isn't comfortable putting Eden in danger, even if she is an elite agent. And he certainly wasn't expecting to be so attracted to her. As calm and cool as she appears, he knows this can't be a happy homecoming. Zach wants to protect her—from her mother, the cult, and the evil that lurks behind its locked gates. But Eden is his only key to the tight-lipped group, and she may just be closer to the killer than either one of them suspects…
Romance Suspense [Montlake Romance, On Sale: January 24, 2017, Paperback / e-Book, ISBN: 9781503940918 / ]

Going home again might mean death!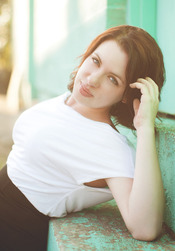 New York Times and USA Today bestselling author Katee Robert learned to tell her stories at her grandpa's knee. She found romance novels at age twelve, and they changed her life. When not writing sexy contemporary and romantic suspense, she spends her time playing imaginary games with her children, driving her husband batty with what-if questions, and planning for the inevitable zombie apocalypse.