I started writing when I was very young, long rambling stories that went on forever. I especially liked to rewrite the end of sad movies. I hated unhappy endings. When I was about ten, I made my first attempt at writing dialogue. It was dreadful and as a kid I had an unfortunate need to be perfect (I outgrew it) so that was the end of my writing career.
At the back of my mind I always thought I would try writing again but somehow life always got in the way. Then one day I had more time on my hands than usual so I just started writing. I could picture the first scene of my book so clearly and I got such a kick out of writing it that I couldn't wait to write more. Now I can't imagine a life without writing and I'm so sorry I gave up writing all those years ago.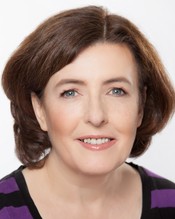 My mum taught us all to read when we were three so I can't remember a time I didn't read. When I was little I lived in a tiny village in the west of Ireland and there were no book shops. Actually, there wasn't a single book for sale in the entire area. There weren't any libraries either. My dad worked in the city and he always brought us home books and comics. My mum taught me to read but it was my dad who thought me to love reading.
I had just turned 17 when I did my Leaving Cert. At that age I had no idea what I wanted to do with my life so I became a secretary. Later I did an Arts Degree in Psychology and History and eventually went on to work in HR. My years of office work were the inspiration for Girl Targeted although, of course, my characters are not based on real people.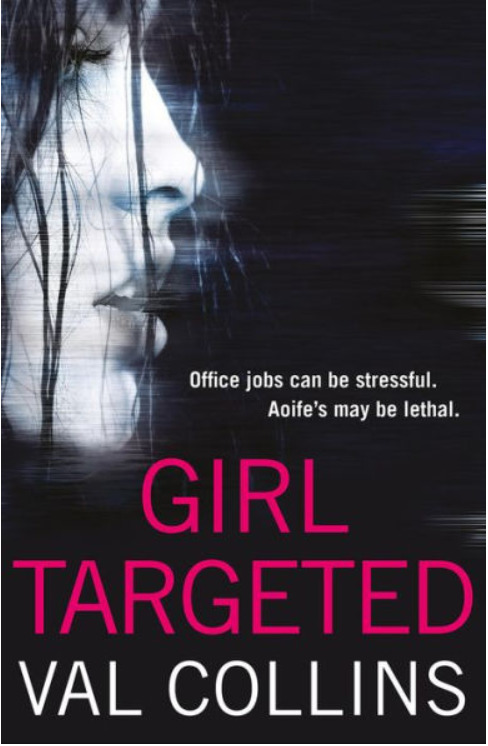 GIRL TARGETED is a psychological thriller/suspense set in Ireland. It tells the story of twenty-three-year-old Aoife (pronounced Eee-fah) whose entire life falls apart when she accepts a job as an office temp.
On her second day in her new job, Aoife discovers a dead body hanging from the rafters and the death is declared a murder. As Aoife is hoping to break into journalism, she decides to investigate. That decision has major consequences. Aoife comes to realise that nothing in her life is as she thought it was. Everybody is keeping secrets from her, one of her colleagues may be a murderer and it appears that Aoife is the next target. Worst of all, her loving and protective husband has turned into a stranger who has no interest in her safety. And when the murderer comes for Aoife, there is nobody she can turn to.
Girl Targeted by Val Collins is out now from all major digital retailers! Read the first chapter for free here.
Thriller Psychological | Romance Suspense [On Sale: January 23, 2018, e-Book, ISBN: 2940155382409 / eISBN: 1230002064147]