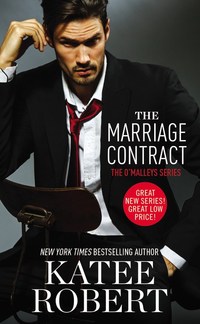 Here's a secret: That MARRIAGE CONTRACT cover that everyone loves so much? Total accident. Well, not really an accident. But not exactly what we planned either. Initially, we were going to do a steamy couple. But they decided to get a few shots just of the guy while the female model was changing—you know, just in case.  And whoa!
The challenge with THE WEDDING PACT was how to get something just as smoldering and amazing.
It starts with a description:
James Halloran is a big dude with dirty blond hair who looks like he'd be at home on the back of a motorcycle. Hair is about shoulder-length. Icy blue eyes. Usually wearing faded jeans and either a black or white T-shirt (though he does have a leather jacket). Has scars layered across both his chest and back (from a whip). Lots of swagger!
And then some inspiration photos for character tone and poses (talk about fun research!):
At last comes the day of the photo shoot. When my editor first emailed me some pics as things were in progress, I screamed so loud that my kids thought the house was on fire.
How come I never get to help the model get undressed?
And here's the photographer getting everything lined up, among the equipment, lights and props.
And this is what he sees through the lens:
My editor and art director having waaaaay too much fun, proving there's nothing Photoshopped about those muscles:
And finally, the final cover: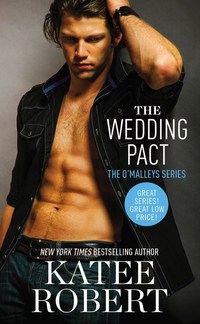 My question for you: What actors/celebs would be your inspiration if you wrote a book?  One commenter will get a copy of THE MARRIAGE CONTRACT, THE WEDDING PACT, and an advance copy of INDECENT PROPOSAL, which will be out on August 30th.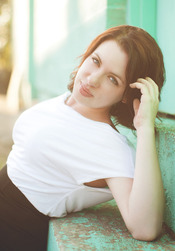 Katee Robert learned to tell stories at her Grandpa's knee. Her favorites then were the rather
epic adventures of The Three Bears, but at age twelve she discovered romance novels and
never looked back. Now living in Eastern Washington, she spends her time–in between ogling
men and planning for the inevitable zombie apocalypse–writing speculative romance novels.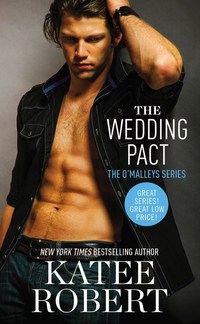 New York Times and USA Today bestselling author Katee Robert continues her smoking-hot series about the O'Malleys-wealthy, powerful, and full of scandalous family secrets.
Carrigan O'Malley has always known her arranged marriage would be more about power and prestige than passion. But after one taste of the hard-bodied, whiskey-voiced James Halloran, she's ruined for anyone else. Too bad James and his family are enemy number 1.
Hallorans vs. O'Malleys-that's how it's always been. James should be thinking more about how to expand his family's empire instead of how silky Carrigan's skin is against his and how he can next get her into his bed. Those are dangerous thoughts. But not nearly as dangerous as he'll be if he can't get what he wants: Carrigan by his side for the rest of their lives.