When I began the RANSOM CANYON series, I moved my computer to a little room out back of my house that we now call the bunkhouse. It's not big, mission designed and almost a hundred years old. I took down all the western art and put up white boards. I even removed all the books except those on ranching, horses, Texas, or research I might need. Family histories of characters fill one wall and plot lines another. When I step into the bunkhouse, I step into the world of Ransom Canyon. One by one my characters come in and sit down to tell me their story.
Two people came into my mind as I began writing LONE HEART PASS. One, Jubilee Hamilton, who has just had all her dreams crash and the other, Charley Collins, who feels like he's never had the chance to follow even one dream. Both are fighting to simply survive. Together they learn to start believing in love and form a dream, not of riches or fame, but of family.
Jubilee and Charley came to me fully developed. I saw them sit down in front of my desk (in my mind) and begin to tell me their story. Charley's love for his daughter. Jubilee's need to put down roots. His knowledge of ranching. Her fascination with keeping records and charts. Them learning to trust one another when no one believed in either of them.
This story is filled with a forever love story, danger, and lots of laughs as people scarred by life form a family.
Ride along with me to LONE HEART PASS, where the moon shines over the opening in the pass only at midnight and the legend is, if you wish hard enough, your true desire will come true.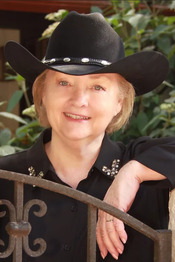 Jodi takes you to the Heart of Texas
A fifth-generation Texan, New York Times and USA Today bestselling author Jodi Thomas chooses to set the majority of her novels in her home state, where her grandmother was born in a covered wagon. A former teacher, Thomas traces the beginning of her storytelling career to the days when her twin sisters were young and impressionable.
With a degree in family studies, Thomas is a marriage and family counselor by education, a background that enables her to write about family dynamics. Honored in 2002 as a Distinguished Alumni by Texas Tech University in Lubbock, Thomas enjoys interacting with students on the West Texas A&M University campus, where she currently serves as Writer in Residence.
Commenting on her contribution to the arts, Thomas said, "When I was teaching classes full-time, I thought I was making the world a better place. Now I think of a teacher or nurse or mother settling back and relaxing with one of my books. I want to take her away on an adventure that will entertain her. Maybe, in a small way, I'm still making the world a better place."
When not working on a novel or inspiring students to pursue a writing career, Thomas enjoys traveling with her husband, renovating a historic home they bought in Amarillo and "checking up" on their two grown sons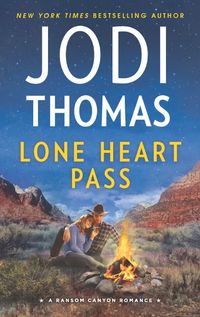 Where family bonds are made and broken, and where young love sparks as old flames grow dim, Ransom Canyon is ready to welcome—and shelter—those who need it
With a career and a relationship in ruins, Jubilee Hamilton is left reeling from a fast fall to the bottom. The run-down Texas farm she's inherited is a far cry from the second chance she hoped for, but it and the abrasive foreman she's forced to hire are all she's got.
Every time Charley Collins has let a woman get close, he's been burned. So Lone Heart ranch and the contrary woman who owns it are merely a means to an end, until Jubilee tempts him to take another risk—to stop resisting the attraction drawing them together despite all his hard-learned logic.
Desperation is all young Thatcher Jones knows. And when he finds himself mixed up in a murder investigation, his only protection is the shelter of a man and woman who—just like him—need someone to trust.