"I guess that officially makes us neighbors, then." He smiled. "Nick Silva. I live at the end of the street. The only house that isn't the color of an Easter egg, by the way."
Jess was tempted to smile back, but something told her it would only encourage him to linger.
Not that Nick needed encouragement. He extended his hand. "And you are…"
"Jessica Keaton." Jess recreated Nita Warrior Princess's brisk handshake.
The rosebush tried to hinder Jess's final quickstep to the patio, but she made it. Nick followed, Chuck Taylor high-tops trampling violas left and right.
"Does that Buick out front belong to you?"
Without thinking, Jess shook her head. As far as she was concerned, it wasn't a lie. The Buick belonged to Jessie Keaton, an eighteen-year-old escapee from a small town much like Winsome Lake. The car had aided and abetted her flight to freedom a decade ago until it eventually made its way to an outbuilding on the Donovan estate. Safely locked away. Like everything else in Jess's past.
But as much as she wished a tow truck would haul the thing to the nearest scrapyard, Jess doubted a vehicle was part of her new benefit package.
"I…it's temporary," she amended.
"Well, it's leaking oil, so I'd give the rental company a heads-up." Nick had drawn the wrong conclusion, but Jess didn't correct him.
"Thanks." The word was quickly becoming her default. A polite benediction that signaled the end of the conversation. She hoped.
Another head tilt. The swatch of hair tumbled over Nick's forehead again, like water seeking low ground. "Do you need help with anything? I noticed luggage in the back seat."
"No." Jess tried to soften the word with a smile. "I've got it."
She didn't want Nick Silva to see the wadded-up tissues on the passenger seat. Or the greasy fast food wrapper stuffed in the console, further evidence of how far Chef Jessica Keaton had fallen.
Fortunately, there was no sign of Nick when Jess scraped up the courage to venture outside again. But he'd been right about the Buick. A pool of liquid, dark and embarrassing, stained the road between the front tires.
At least Nick hadn't known that two small suitcases and three plastic storage bins filled with cookbooks and some personal belongings made up the sum total of Jess's worldly possessions.
Other than the wardrobe she'd built paycheck by paycheck over the past five years and the leather knife case that protected the tools of her trade, everything else had belonged to her employer.
Jess hadn't minded. Her job came with perks that extended beyond access to a media room, Olympic-size swimming pool and acres of walking paths.
Own It, the chain of exclusive clothing boutiques Gwyneth owned, had expanded beyond the Midwest. Jess's employer was stylish and business-savvy and successful. Respected by her peers and the community.
And Jess, who'd never had a mentor or role model, paid attention. She read the books Gwyneth discussed with her friends over cocktails. Shopped the sale racks at the stores her employer frequented. Learned about setting goals and achieving them.
On the Donovan estate, Jess had done more than create innovative cuisine. She'd created a whole new Jessica. A whole new life.
A life that had changed in the wink of an eye.
Stupid.
Jess should have suspected Ian Holden had more on his mind when he'd wandered into the kitchen during Gwyneth's party, but he'd been so complimentary. So sincere. Ian's restaurant was booked out months in advance, and he wanted to open another one. Asked what Jess's plans were for the future.
Then he'd destroyed it. One minute, Jess's dream of owning her own restaurant seemed to be within reach and then Ian—handsome, successful, married Ian—was reaching for her.
While Jess was locked in his arms, her mind and body frozen with shock, Crystal Holden, Ian's wife, walked in. Gwyneth had been a step behind her baby sister.
Ian had had a script prepared, almost as if he'd recited the lines on previous occasions, painting himself the victim. Which left Jess with only one role to play.
Gwyneth hadn't even asked for Jess's side of the story. She'd fired her on the spot, as if the past five years didn't count for anything.
As if Jess didn't count.
Jess reached for the Burberry scarf, folded it and carefully returned it to the box before trudging back to the house.
(c) Kathryn Springer, Harlequin Books/Love Inspired Trade, 2021. Shared with permission from the publisher.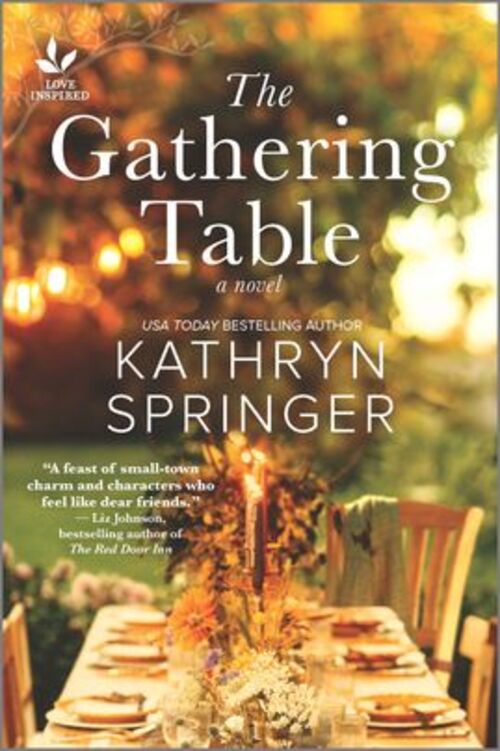 From USA TODAY bestselling author Kathryn Springer comes a tale of starting over when life takes an unexpected turn.
Winsome Lake, Wisconsin, is postcard-pretty, but for chef Jessica Keaton it's also a last resort. Fired from her dream job, Jess is starting over as a live-in cook and housekeeper. When she arrives, she finds her new employer is in rehab after having a stroke, and Jess expects she'll be all alone in Elaine Haviland's quaint house. A chef with no one to cook for.
But instead, she encounters a constant stream of colorful visitors who draw her back into the world. As Jess contends with local teenagers, a group of scrappy women and a charming football coach, Elaine faces some battles of her own that extend past her physical challenges. For both of them, all the ingredients for a fulfilling life are within reach, if they're willing to take a leap. And maybe Jess will start to see that it's not just what's on the table that matters—it's the people gathered round it.
Small Town | Romance Contemporary | Inspirational Romance [Love Inspired, On Sale: September 28, 2021, Trade Size / e-Book, ISBN: 9781335401885 / eISBN: 9780369702043]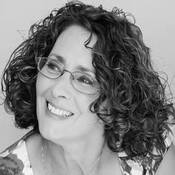 Kathryn Springer is a USA Today bestselling author. She grew up in a small town where her parents published a weekly newspaper. As a child, Kathryn spent hours sitting at her mother's typewriter, plunking out stories, and credits her parents for instilling in her a love of reading – which turned into a desire to tell stories of her own.
Kathryn lives and writes in the beautiful Northwoods of Wisconsin. She loves hiking, campfires, a good cup of coffee, and spending time with her family and friends.