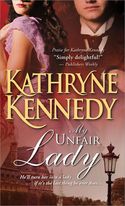 Step 1:
Get out of the house. People watch. When they speak, what mannerisms do they use? What features make them attractive? I often use the eyes, nose, and mouths of different people to create the image of my character. What color/style clothing are they wearing? How does it reflect their personality? I let my imagination run wild, guessing their background, what events in their life have shaped them, even what kind of day they are having based on their actions. All of this is great inspiration for developing my characters.
Step 2:
Write. My writing often inspires my next book. My upcoming release, My Unfair Lady, inspired my next few books. But what inspired My Unfair Lady?
To read the rest of the STEPS OF HOW I GET INSPIRED TO WRITE and to comment for a chance to win please click here.