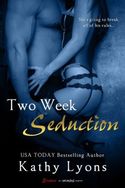 Jade/Kathy is locked in her writing cave, so #Squidge and Cinnamon have decided to fill in for her today on the blog with their autumn likes/dislikes.
Meow!
I'm Cinnamon and I keep Jade/Kathy as my human pet. She is very good scratching under my chin–though not for long enough–and can usually be annoyed enough to feed me really good food. This makes her an acceptable human pet and therefore I have decided to help her out with this blog.
Things I like about autumn.
A. Mousies! Mousies in the morning, mousies in the afternoon, mousies all day long running everywhere!
B. Plentiful mousies mean I get to eat one, gift one to my human pets, and play with all the rest!
C. My human wears thicker clothing so when I want her attention, I have to really push my claws into her leg. But she's much more willing to let me snooze on her lap. Apparently in summer I make her sweat.
D. It's not hot anymore. Chasing mousies in a fur coat in summer is really not as fun as it sounds.
Answer: Mousies!
Hello! I'm #Squidge.
I have no idea why Cinnamon thought it was fun to be in a bag of toilet paper, but for consistency sake, I took a picture here too. Weird cat.  The things I like about fall are:
A. I don't notice the temperature change, so cold or hot makes no difference to me. But my human likes this weather so I get to go more places. Sadly, I usually just sit in the car while she walks around or rollerblades in the park. Which means I'm not so fond of autumn. Look at this picture of Grant Park in Chicago. Do you see me anywhere? Nope. I was in the car.
B. When she does take me out, there are lots of cool colors. This was fun.
C. But as soon as the leaves start falling off the trees, it makes it really hard to play hide and seek. I kinda stand out.
D. Readers and Ritas! November means I get to be adopted by lots of new friends! Anyone going to Readers and 'Ritas will get to adopt me! SQUEEEEEE!
Answer: D — NEW FRIENDS! Readers and 'Ritas! Yeah!
From Jade/Kathy — Thanks you two for helping me with this blog. And now commenters, it's your chance. Tell me what you like/hate about autumn and one lucky reader will get a free Jade Lee or Kathy Lyons eBook of your choice. Here's a picture of my latest Kathy Lyons book — TWO WEEK SEDUCTION.