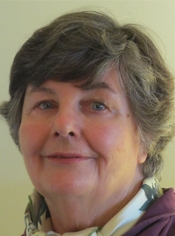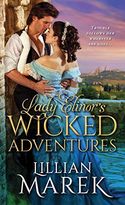 I love to read cookbooks. Does that sound weird? When it comes to exotic or excessively complicated dishes, it's much easier to read about then than to actually make them.
Since I write historical romances, I like to look through old cookbooks to get an idea of what my characters might have been eating. There are quite a few Victorian cookbooks around, so I can get a good notion of what Lady Elinor and her family might eat. Pretty elaborate meals, it seems, judging by the menus proposed in various books, with their Removes and Entrées and Entremets. I've finally figured out what those terms mean.
A Remove is a course that is taken off the table and replaced by another. The Roasts, for example, replace the Fish course. Much to my surprise, I was told that earlier, in the 18th century, it wasn't just the dishes that were removed. It was also the tablecloth, uncovering a clean one underneath. This would happen several times in the course of a meal, until finally the dessert might be served on the bare wood of the table.
I had always thought of people living in the 18th century as rather elegant, with their gorgeous clothes covered with elaborate embroidery, their beautiful buildings and their delicate furnishings. However, those Removes make me suspect that their table manners left something to be desired.
After the Roasts came the Entrées, which are "made" dishes. All that seems to mean is that they are dishes that don't need to be carved, like cutlets or stews of some sort.
Then there would be a second course, with more Roasts. Some vegetable dishes might accompany the roasts, or there were the Entremets. These were dishes that were placed on the sideboard, presumably for the footmen to pass around. What strikes me as odd about these is that they often include things we would think of as dessert.
The final Remove brought on the dessert, and the end of the meal.
I suspect that the only thing that kept people from expiring at the end of dinner was that no one was expected to eat everything, and you could take small amounts if you liked. I doubt anyone scolded if you didn't finish your dinner.
Here is a menu provided by Alexis Soyer, one of the celebrity chefs of the 19th century, for a dinner for eight. He considered this a meal that ordinary people could serve at home.
Soup
French pot-au-feu
Fish
Slices of salmon en matelote
Removes
Braised fowls with spring vegetables
Leg of mutton basted with devil's tears*
Entrees
Lamb cutlets with asparagus, peas
Salmi of plovers with mushrooms
Roasts  
Ducklings
Pigeons barded with vine leaves
Entremets
Orange jelly, omelette with fine herbs, green peas, gooseberry tart with cream
Remove
Iced cake with fruit
*I have no idea what "devil's tears" are, but I do wish I knew. Some kind of hot sauce, do you suppose?
Eight isn't a terribly large number of people. Lady Elinor and her family probably sat down to dinners like this most of the time. I wonder how she managed to stay so slim.
About LADY ELINOR'S WICKED ADVENTURES
Harry de Vaux, Viscount Tunbury, has loved Lady Elinor Tremaine for as long as he can remember—but is convinced that his past makes him unworthy of her. He agrees to accompany the Tremaine family to Italy to explore Etruscan ruins, even if it chips away at his resolve to stay away from the delightful woman he loves.
The intrepid Lady Elinor is caught up in the Victorian fervor for exploring distant lands. But during her travels she is thrown back into the company of an old friend, Harry de Vaux. Amid the sightseeing and treasure hunting, Elinor comes to realize that she wants far more from Harry than friendship. But when a dangerous discovery leaves them fighting for their lives, it might just be too late…
About the Author
Lillian Marek was born and raised in New York City (the center of the universe). At one time or another she has had most of the interesting but underpaid jobs available to English majors. After a few too many years in journalism, she decided she prefers fiction, where the good guys win and the bad guys get what they deserve.
Buy Links: Amazon | Apple | BAM | B&N | Chapters | Indiebound | Kobo