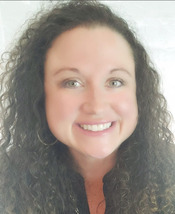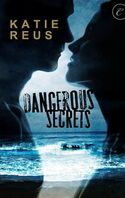 Thanks so much to everyone at Fresh Fiction for inviting me to blog today!
Romantic suspense has been a favorite genre of mine for about a decade—basically ever since I discovered it. I grew up reading contemporary romance but once I discovered this genre (namely Linda Howard), I was officially hooked and devoured everything RS I could find. There's just something exciting about running from bad guys, dodging bullets and trying to hunt a serial killer while trying to stay alive. Of course this is only exciting in fiction. I wouldn't want to deal with what most of my heroines do.
In DANGEROUS SECRETS, my recent release from Carina Press, my heroine makes one decision that changes her life. In the beginning of the story, Izzy (my heroine), sees a young woman being assaulted outside of the bar where she works and instead of letting the hero handle it, she scares the would-be attacker off. This one act is such a small thing but it puts her on the radar of a psycho. From that point forward, her entire life changes.
Years ago I made a decision that changed my life. At the time I didn't know it but this choice changed everything in the best way. After switching majors and colleges I was floundering and unsure what career direction I wanted to take or even where I wanted to go to school. For someone who'd once had every detail of college and life planned out, this was a scary thing. Instead of wasting time taking classes I might not even need, I decided to take a break. To make a long story short, my sister lived in another state (for school) and thought it would be a good idea if moved up to live with her so I took the plunge. Not long after settling in, I met my now husband. It's possible we would have met later, but considering his military career at the time I don't know how or where. Almost immediately after we met we were engaged and then not long after that, he was sent overseas for five months so for over half our engagement we were separated. And through the first part of our marriage he traveled about half of it and since I had no plans to travel to war zones, I honestly don't know that we would have ever connected.
Sometimes I wonder how different my life would be if I hadn't made that choice to move but the truth is, I don't want to even imagine. When writing books, I love to ask the what-if question of my characters. Sometimes even innocuous decisions can change the course of our lives and the consequences can be good or bad. And more often than not, we don't realize the effects until later.
Have you ever made a decision that changed your life but you didn't actually realize the change until later? Or did you make one you knew would change things, but the end result still surprised you? Leave a comment about today's blog and be entered to win a copy of Dangerous Secrets.
~~~
DANGEROUS SECRETS by Katie Reus is now available from Carina Press.
Isabelle Ballantine has been fighting for independence since she was old enough to walk. Now that she's finally out from under her father's shadow, she won't let anyone stand in her way. It's tough living on her own, working in a bar and keeping her true identity a secret, but things start to look up when a sexy new stranger walks into her life. After working side by side for weeks, Izzy can't figure out why he won't make a move.
To cinch the deal of a lifetime, Adam Marcellus agrees to help Izzy's eccentric father convince his daughter to move home. He'd assumed Izzy would be another spoiled rich princess, but he's surprised to discover his feelings for her are stronger than anything he's ever experienced. When a deranged stalker targets her, Adam finds himself fighting not only an unknown threat—but an unexpected attraction to the one woman he can't have.
A little about me: I've been reading romance since I was a kid and the addiction stayed with me into adulthood. I write sexy paranormal romance and fast-paced romantic suspense. Dangerous Secrets just released from Carina Press and I have another romantic suspense, DEADLY OBSESSION, coming out from Carina late this summer. In early 2012 my first book in a paranormal trilogy will release from Signet Eclipse (NAL/Penguin). To learn more about me please visit my website, my blog, or find me on twitter @katiereus.
Comment to win a copy of DANGEROUS SECRETS from Carina Press.
To comment on Katie Reus's blog please click here.