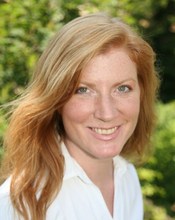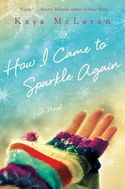 One of my very favorite things in the whole word is the directions that country friends give you to their houses. It could be that in the city, directions are just as colorful, but my experience is that people rely heavily on road signs there. Out here, there may or may not be road signs, and maybe that's the reason for the detail, or maybe the reason has everything with slowing down and enjoying the journey. Maybe it's that we simply see the opportunity to interject well-intended but unsolicited advice.
Let me tell you how to get to my house so you can see what I mean. Don't take the exit with the big fruit stand, but do slow down there because the staties will nail you with their radar guns from the overpass if you don't. Cha-ching. Now, take the next exit– the one with the smaller fruit stand that's only open in the summer. Usually there is someone urinating on the shoulder of the off ramp. Honk at them. There's a rest stop just a couple miles ahead, so there's no excuse to be urinating there. Turn right at the stop sign. Turn right at the next stop sign. At least, I'm pretty sure it's right. I have trouble with right and left.  You'll see the fruit stand site. It's closed. No 25 cent wine samples for you today. Turn left right before it. Look out for an old German Shepherd near the first place on the left. Sometimes she wanders too close to the road. Pass the big log house with the green roof and the cattle that frequently slip through the fence. On your left you'll notice a huge ring of tires. It almost looks like a riding arena. I don't know why it's there, but every time I pass it, I find myself singing "Ring of Tires" to the tune of "Ring of Fire". Try it.  Go down a little hill and look out for the herd of deer that hang out in that low spot next to the manufactured home with the minivan full of garbage that's parked out front. Ignore three opportunities to turn left. The road curves to the right. There will be a cuckoo border collie on your right running next to an invisible fence. Keep your speed up or she will break through that barrier and follow you all the way to my house. You'll pass some mobile homes as you go down a little hill. Slow way down so you don't hit any kids or dogs. After your third opportunity to turn left (that you're not taking) slow down. There will be a field and then my house on the left. There's a row of poplar trees next to my driveway (a few lost their lives this year, ruining the visual rhythm) and my white Xterra will be in the driveway. My little log house is shaped like a barn and has a blue roof. There are two rocking chairs and a fine-looking yellow dog on the porch. He will bark at you, but will be your friend for life just as soon as you throw a tennis ball. Look out for my neighbor's dogs. The four yap-yaps are unlikely to bite, but the two pit bulls and the blue heeler will. If you have a sling shot, you may want to bring it and shoot out your car window before you get out.  When I hear the yap-yaps, I'll come out and have your back.
See, that's the thing about our directions. They read like a story, complete with a happy ending. You know that when you reach your destination, you will be rewarded with warmth, laughter, and probably food and libations. In the example of my house, I've not only promised to protect you from the moment you arrive, I've got a rocking chair on my front porch with your name on it, and a dog who will be your friend for life. That's pretty happy.
Recently I offered to help someone I didn't know move cattle because while it's true I don't like to eat them, I sure like to chase them on horseback. I am, after all, American. So he gave me directions to his place that ended like this: "The first service station has a huge American Flag, but you will be looking for the second gas station.  Make a right hand turn on that road and then make an immediate left. Come up a mile and you will run into my road. My place is right there-a stone garage and a brown house with white accents. There are typically a horse trailer and a cattle trailer parked out front, and my rig, a silver Dodge Ram. No need to knock. Just come on in and holler. I'll be the guy sporting a big ol' smile when I see ya."
Directions tell us about what we should notice, about what's important to that person, noteworthy, or unusual. In this case, an American flag, gas stations, livestock trailers, and not just any pick-up, but the king of all pick-ups, a Dodge Ram. There are no locks on the door and everyone who shows up is automatically a friend. Come in and be greeted by a smile. He hands-down wrote the best happy ending to any directions I've ever been given, and I've been given some mighty fine directions by many people. I do believe I fell in love right there—if not with him, then with everything that is still good and pure in this world… with all the people who keep their doors unlocked and their hearts wide open.
What are directions like in your neck of the woods? Colorful, welcoming, or confusing? One commenter will win some cozy gloves and Ghiardelli Cocoa to keep you warm.
To comment on Kaya McLaren's blog please click here.