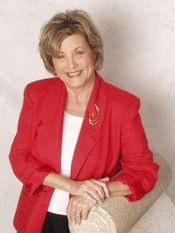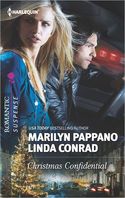 Gage Chance wants to forget Christmas—for good. It used to be a favorite holiday. But that was before he lost his wife on one snowy Christmas Eve five years ago. This year he intends to skip Christmas by tracking down the family's baby sister, kidnapped twenty years before.  The search takes him to a quaint ski resort town in the southern California mountains.  Bah humbug on quaint Christmas towns. That's how Gage feels about the whole thing…until…he spots a woman who looks remarkably like his dead wife.  And it turns out this Christmas will change everything.
Elana Kelly has been on the run so long, she has almost forgotten why. That is, until Gage Chance shows up and both her memory and her lonely heart return with a poignant thud.  It doesn't take her long to remember that she is running to save both Gage and her child.
I love writing reunion stories about troubled souls who were always meant to be together. And Christmas time is a wonderful time of year to rekindle romance.  So this story has turned into a special favorite of mine.
CHRISTMAS CONFIDENTIAL is a two-book anthology with my Chance, Texas story called A CHANCE REUNION and another unusual Christmas story by Marilyn Pappano called HOLIDAY PROTECTOR.   If you like a little suspense with your romance, I know you will enjoy them both!
I just love Christmas!  Did I say that?  And I love Christmas traditions.  My mom used to make us spaghetti and meatballs every Christmas Eve while we decorated the tree.  I miss that.
To celebrate A CHANCE REUNION and Christmas, I'll be giving away a $10 Amazon gift certificate and a copy of the book to one lucky commenter.  Tell us about your Christmas traditions, I'd love to hear your story!
A CHANCE REUNION
Who is the mysterious woman who looks so much like his dead wife?
Gage Chance doesn't know, but he has to find out.  And when bullets begin to fly, he'll risk his life to save hers and get to the bottom of things.  Will the truth be more than he can handle?
"An intriguing plot and sizzling chemistry will keep readers turning the pages."  RTBookReviews
To comment on Linda Conrad's blog please click here.