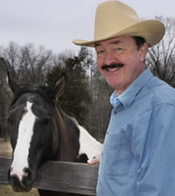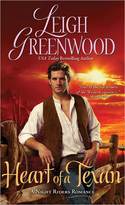 That's an intriguing question, one I believe has a long history of continuous development until it reached the position that it occupies today.  Let's begin by describing a real cowboy was actually like.
He was usually a young man between the ages of sixteen and twenty-six who wanted more adventure than his home in the East provided.  He was a cowhand, sometimes a foreman, and occasionally a rancher.  His job was unglamourous, the hours long, and he was too poorly paid to allow him a wife and family.  His constant companions were his horse (usually a mustang)  and the cows he tended.  His bed was a hard mattress in a bunkhouse or a bedroll under the stars.  He rarely saw women or a town.  When he did, he tended to drink up his wages or spend it on the ladies.  He often worked alone with only his wit and courage to protect him from danger.  As long as he took his boss's pay, his loyalty was unwavering.
As a group, these men opened the West, facing danger with only their ambition and their guns to back them up.  They fought for honor and justice – and profit.  When necessary, they didn't hesitate to provide the justice themselves.  They would defend the honor of a "good " woman without hesitation, but spent most of their time and money on women of less virtue.  Because there often was no law, a man's word was his bond.  A cowboy's few possession were a wide-brimmed hat, a shirt and vest, tight-fitting pants, boots, and spurs.  His employer usually provided the mustang, saddle, rope, rifle, bedroll, and a small pot for cooking his food and making coffee.
The first step in popularizing this young man was to lift this lonely figure out of its oblivion and introduce it to the rest of the world.  That process started even before the heyday of the cowboy had passed.  Many people contributed to its initial growth, especially the writers of dime novels.  Maybe the most significant was Buffalo Bill's Wild West shows which lasted for over thirty years, toured Europe, and featured such performers as Annie Oakley, Sitting bull, trick riding cowboys, and real buffalo.  Then there were the writings of such literary lions as Washington Irving, Robert Louis Stevenson, Bret Harte, Mark Twain, O. Henry, Owen Wister (The Virginian), and Zane Grey.  Nor can we discount the influence of books written by Theodore Roosevelt (the cowboy president) or the work of raconteur Will Rogers (Ziegfeld Follies, radio, 71 movies, and 4,000 newspaper columns.)  With all of these contributing to keeping the cowboy before the American public, it was inevitable it would attract the attention of Hollywood.
At that point the cowboy we know today was born.
It didn't take much.  All you needed was a handsome young man with a horse, a gun, and that distinctive white hat.  Pair that with a wrong to be righted (the villains always wore black), and you were in business.  Place the story far from any city were law and order were only enforced by a gun and the courage of the man holding it, and you had all the action and adventure a young man could dream about.  To quote Tom Mix, the first great cowboy star, "The Old West is not a certain place in a certain time, it's a state of mind.  It's whatever you want it to be."
Using the model Tom Mix and other early stars created, movie cowboys proliferated.  Gene Autry, Roy Rogers, Hopalong Cassidy, Wild Bill Hickok,, the Lone Ranger, the Cisco Kid, and Zorro were just a few of the most popular.  These were handsome young men who sang, rode beautiful horses, and never hesitated to tackle evil no matter the odds against them.  Yet they were honorable and ready to risk their lives without expecting anything in return.  Part of their attraction was that they never married.  Every woman could imagine herself in their arms.  In those shows, the good guy always won.  They were followed by such happy-ending television series such as Cheyenne, Maverick, Wagon Train, The Rifleman, Maverick, Big Valley, even Bonanza.  But the television series that best depicted the heart of the cowboy stood for was Gunsmoke.
Though surrounded by people who love him, Matt Dillon was a loner who faced every challenge with a stoicism that admitted of no alternative.  Like Marshal Kane in High Noon, it didn't matter if no one stood with him.  Right had to prevail, the innocent had to be protected, and his honor wouldn't allow him to back down or compromise.
John Wayne starred in western movies such as The Searchers (rated the best western of all time) The Cowboys, and True Grit. Other classic westerns are Cimarron, Lonesome Dove, and High Noon.  In my opinion, the iconic movie cowboy is best represented in Shane.
Weary of his shadowy past, Shane looks for a place where he can be at peace.  He finds it working for a homesteading family.  He tries to avoid a confrontation with a ruthless cattle baron, but when the baron hires a killer to attack the family, Shane stands alone against the baron, his hired killer, and his drygulching brother.  Having saved all the homesteaders, he rides off alone into the sunset.
If any one man was able to pull together all the elements that made the cowboy an icon, that man was Louis L'Amour.  Drawing on the best of all that came before him, Louis L'Amour penned over a hundred novels and hundreds of short stories.  His hero isn't merely a righter of wrongs.  If he suspects there's something wrong, he won't rest until he finds out what it is and brings the guilty to justice.  He's the man everyone turns to when there's no one else.  He won't quit no matter the obstacles, no matter how impossible it seems.  For him, defeat is simply not an option.  He owes nothing to anyone but himself.  When he makes a promise, he keeps it regardless of the cost.  He's not always handsome and he doesn't know how to make sweet talk, but a woman knows he's a man to ride the river with.  For him, she's the pearl beyond price.
"A breathtaking Western romance." —Romance Reviews on Texas Pride
In The Wrong Place…
Roberta didn't mean to hurt anyone. But the night the masked bandits raided her ranch, it was hard to tell friend from foe. She didn't know Nate Dolan was only trying to help when she shot him in the chest. And when he offers to help her catch the culprits, she only feels guiltier. The absolute least she can do is nurse the rugged cowboy back to health…
With All The Right Moves…
Nate has been on the vengeance trail so long, he nearly forgot what a real home looked like. And Roberta is mighty fine incentive to stay put for a while C even if she has a stubborn streak as wide as the great state of Texas. She might be convinced she's healing the wound in his chest, but neither of them known she's also soothing the hurt in his heart.
"Entertaining high-stakes adventure." —Booklist on Texas Pride
ABOUT THE AUTHOR
Leigh Greenwood is the author of the popular Seven Brides, Cowboy, and Night Riders series. The proud father of three grown children, Leigh resides in Charlotte, NC.  He never intended to be a writer, but found it hard to ignore the people in his head, and the only way to get them out was to write. Visit www.leigh-greenwood.com.
To comment on Leigh Greenwood's blog please click here.