There are three things I really love: baseball season, a good book, and a
swoon-worthy love story. So, writing the Suttonville Sentinels series has been a dream come true in a way. The second book SWINGING AT LOVE, features
a couple I fell in love with right away. Alyssa is practical, because she has to
be, but dreams of a little magic in her life. Tristan is driven, but gets lost
and needs an anchor to keep him from drifting. Putting a sassy ballerina
together with a "lost his swagger" ball player turned out to be its own kind of
magic. These two need each other, even though they don't know it.
Anyone who participates in an activity that requires high skill—whether that's
sports, or dance, music, or art—knows that losing your swing/step/sense of
rhythm is one of the most difficult things you'll face. Finding a muse to bring
your skills back online? Priceless. When you think of some of the best sports
romances, the muse tends to be regular trope. Take one of my favorites: TIN
CUP. If you haven't seen it, it's hilarious. Kevin Costner is a washed up golf pro with the skills to make the tour, but a temperament that won't let him play it safe. Cue epic fall. Then he meets Rene Russo's character, who happens to be a psychologist. Not only do they fall in love—she provides that anchor he needs to stay the course.
Then again, I find romance in baseball itself. There's a grace to the game, a
nostalgia, a legacy. Seriously—have you noticed how many guys propose at
baseball games over other sports? You're outside in gorgeous spring weather…that's bound to make anyone think of love. And there's the jumbotron,
ready to run a kisscam. Maybe that's why I love writing about baseball players.
Or it could be their arms. Because, come on.
So here's to training camp, the start of the 2017 baseball season, new love, and
ballpark nachos. See you at the game….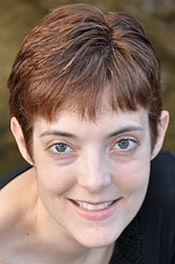 Kendra C. Highley lives in north Texas with her husband and two children. She also serves as staff to four self-important and high-powered cats. This, according to the cats, is her most critical job. She believes in everyday magic, extraordinary love stories, and the restorative powers of dark chocolate.