She leaned across the table and held his gaze. "I heard they found a murdered body not too far away." Her voice was appropriately quiet, but fascination burned in her eyes.
Alarms rang in Ollie's head.
"Do you know if that's true?" Tabitha asked. "Or are people making stuff up?"
"It's true," he admitted.
Her eyes widened. "Oh! How scary … Did they catch who did it?"
"It happened a long time ago," Ollie informed her, feeling a little guilty for talking about the dead. "It wasn't really a body … Just a skeleton was left." An image of the skull's bullet hole flashed in his mind.
"Do they know who it was? Or how long ago it happened?" She took another bite, her gaze never leaving his as she hung on every word. Melted soft serve dripped on the table.
"Well … don't tell anyone, but they think it's related to a big robbery that happened in Portland a long time ago."
"You're not talking about the Gamble-Helmet Heist, are you?"
Ollie froze. "How'd you know?"
"Everyone knows about it." She shrugged and looked at her parfait as she scooped up fudge and peanuts. "If it's related to that, then whose skeleton is it?"
Ellis Mull. He'd heard Truman and Mercy discussing it yesterday, but something stopped him from saying it out loud. "Dunno."
"Surely you've heard something."
Is that what it looks like when someone bats their eyelashes? Ollie abruptly felt as if he'd been trapped. "Nothing." He took another bite of his burger and studied the girl through fresh eyes.
"What are you doing in Eagle's Nest?"
She looked at her ice cream. "Work stuff."
"What kind of work do you do?" Now that his brain was functioning, the world appeared crystal clear, and a murky cloud of suspicion clung to Tabitha.
"I just need to write up something. Say … is there a movie theater around here?" she asked with hope in her eyes.
"No. The closest theater is in Bend. What do you write?"
Her winning smile had lost some of its warmth. "Just little articles. Like what it's like to live in a small town such as this one."
"Usually it's pretty great to live here. Do you have a business card?"
Now her smile vanished. "Why?"
"Because I've hinted several times that I want to know what you do."
"Well, I haven't pressured you to tell me what you do." She thrust her chin forward and stubbornly tilted her head.
"I work in the warehouse for Lake Ski and Sports, and I also detail cars at a dealership in Bend. I'm not in school, but I take online courses and plan to start at the community college for summer session. See? It's not hard to be forthright." He held her gaze as he took another bite of burger, thoroughly chewed and then swallowed. "Why do I feel like you're playing me? I've got nothing anyone could want." Except access to the police chief and an FBI agent.
Tabitha slipped a card out of her purse and pushed it across the table.
Tabitha Huff
Staff Writer
The Midnight Voice
"You write for a tabloid." He'd scanned the headlines in stores as a kid, hungry for information. Any information.
"I don't write anything that's not true."
"I recently saw a headline about the president having seven toes on one foot."
"I didn't write it."
"You have higher standards?"
"It's a job. My pieces are factual and well written."
"Why did you target me?" Does she know I found the body?
She stirred her fudge into the melting ice cream, watching it blend together. "I saw you leave the house where Agent Kilpatrick spent the night. She doesn't live there, right?"
Ollie ignored her question. "You followed me? After you'd already followed Mercy to the house?" Dread crawled up his spine. Mercy and Truman were not going to like these facts.
"I didn't get any information when I talked to the FBI agent, and I figured the police chief wouldn't talk to me either, so I decided on a different approach when I spotted you." She was all business now. The earlier flirtation was completely gone.
"Nobody in Eagle's Nest will give you information for your story."
A slow, wide smile answered him. "People always talk. I'll figure out the right way to approach them."
"You've struck out twice now."
"Then I'll have to keep swinging, won't I? Don't worry about me." She batted the eyelashes again. "I always come out on top. By tomorrow, that FBI agent will wish she'd answered my questions."
Ollie set down his last bite of burger, bile burning in his stomach. "Are you threatening Mercy?"
Her laugh was forced. "Of course not. I meant she'll wish she'd been my source."
Ollie took a long look at Tabitha. Under his stare, she blinked several times and tried unsuccessfully to smile. "That's my family you're talking about," he stated quietly.
"I happen to know you're not related," she snapped.
"Family is more than bloodlines. It's also the people you choose to be in your life. I chose them."
"You're not making any sense."
"All you need to understand is that if you do something to embarrass Mercy or Truman, you'll be answering to me."
(C) Kendra Elliot, 2019, Montlake Romance
Mercy Kilpatrick, #5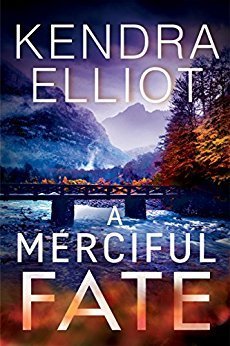 In the next book in the Wall Street Journal bestselling Mercy Kilpatrick series, there are no such things as little secrets…
Raised by preppers, survivalist and FBI agent Mercy Kilpatrick has a deep-rooted need for a safe place. Her getaway in the Cascade Foothills is her secret. But when skeletal remains are unearthed those of a murdered man linked to a notorious heist—Mercy realizes she isn't the only one with something to hide.
Thirty years ago, an armored-car robbery turned deadly. The mastermind was captured. Four conspirators vanished with a fortune. One of them, it appears, never made it out of the woods alive. For Mercy and her fiancé, Police Chief Truman Daly, their investigation opens old wounds in Eagle's Nest that cut deeper than they imagined. Especially when a reckless tabloid reporter draws fresh blood. It's clear to Mercy that somebody in this close-knit community is not who they seem to be.
Some are still shattered by the heist. Some still have reason to be afraid. But which one will kill again and again to hide three decades of secrets? To land this case, it's up to Mercy to unmask a familiar stranger before someone else dies.
Romance Suspense [Montlake, On Sale: January 15, 2019, e-Book, / ]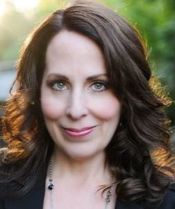 Kendra Elliot has landed on the Wall Street Journal bestseller list multiple times and is the award-winning author of the Bone Secrets and Callahan & McLane series and the Mercy Kilpatrick novels. Kendra is a three-time winner of the Daphne du Maurier Award, an International Thriller Writers finalist, and an RT Award finalist. She has always been a voracious reader, cutting her teeth on classic female heroines such as Nancy Drew, Trixie Belden, and Laura Ingalls. She was born, raised, and still lives in the rainy Pacific Northwest with her husband and three daughters but looks forward to the day she can live in flip-flops.