Welcome back to Fresh Fiction, Kerrigan! Can you give us a little bit of background on the Devil You Know series and what you're most excited about in book 2, ALL SCOT AND BOTHERED?  
Hi! I have to say this is one of my favorite places in the world to virtually be! Here at Fresh Fiction with you guys. The Devil You Know Series follows three rebellious, red-headed girls who demand the same privileges, freedoms, and education as men. So, in finishing school they formed a society called "The Red Rogues" where they dressed in trousers, read banned books, drank like they weren't supposed to, and promised never to marry.
Of course, they meet the man who entices them to go back on their word! Now, what I love about All Scot and Bothered is that it might be the most fun I've ever had with enemies to lovers and opposites attract. Ramsay (the hero) is the opposite of the anti-heroes I'm used to in that he never bends the rules. He's a perfectionist. He's grumpy, critical, dangerous, and it was OH SO satisfying to watch as Cecelia unravels his entire world and makes him lose control.
At a surface level, Cecelia and Ramsay are very different–there's an age-gap, he's a grump, she's a "sunshine," among other things! What do you like about opposites attract romance?  
I think it's the discovery and acceptance of each other that makes this trope so enticing. These people are the way they are for specific reasons and they cannot easily conceive of what motivates the other. UNTIL there's communication and understanding and empathy and finally, love. That process is why I show up for opposites attract! It's all drama, all the time!
One of the things I know I can count on with your books is they will put me through the emotional ringer! After you work through a particularly difficult scene, what ways do you practice self-care?  
I usually turn to something lighter and fluffier to cleanse the palate. I'll read or watch something hilarious or listen to comedy specials. Laughter really is the best medicine, especially these days when there's plenty to cry about!
If you could give your younger-writing-self any advice, what would it be? 
That changes by the day! Today I'm wondering if younger me could give me advice because I feel like I'm getting worse at this and she was more bright-eyed and optimistic.  
What have you been reading and/or watching that you would love to recommend?  
I've been turning to a ton of comedy these days so I'm readying Cynthia St. Aubin and Staci Hart and Mary Janice Davidson. For historicals I'm addicted to Amalie Howard as she is just so excellent, but she gives me a complex, so I have to be careful. I'm probably watching too much TV lately, but my favorite shows have been Upload, The Great, Letterkenny, Lovecraft Country, Schitt's Creek, and Perry Mason.
You self-publish and traditionally publish models. What are some of the biggest differences between the two? What are the similarities?  
I'd say time is the largest difference. I'll write a Trad book that won't come out until probably 9-18 months later. There's more of an immediate release with indie. Also, I'll say that most books I write indie are shorter in length than trad.
What can readers expect from you next? 
I have been trying to keep myself busy for 2020 while I'm home! Next I'll be releasing a few category/length books called THE GOODE GIRLS that are spin-offs of the Victorian Rebels. Also I've signed a 4 book deal with Macmillan for a series of fairytale retellings and I'm just SO excited to start those! I'm also working of a few more Fiona Mahoney Mysteries so these next couple of years will be bonkers What was I thinking?
Rapid Fire Random Questions
Favorite candy:  Caramel
Favorite way to be kind to yourself:  Baths
Best compliment you recently gave to someone:  You make me want to be a better person.
Favorite flower:  Dahlia
Random interesting fact you like to tell people:  The Victorian Rebels were originally werewolves. . .
Best vacation you've ever taken:  Victoria, BC
Earliest celebrity crush:  Gene Kelly – Man can dance, that chin?? I was devastated to learn he couldn't marry me.
Cake or pie:  PIE! NO, Cake! NO. . . PIE! Is there milk? Coffee? What time of day is it? UGH. I HAVE TO CHOOSE??
Last book you read that you really LOVED: Shakespeare for Squirrels by Christopher Moore.
You have a totally free afternoon – no deadlines, no obligations, no Twitter notifications!  What do you do?:  I play videogames on my PS4 and go to the beach!
Thank you for having me, Fresh Fictionistas! You ladies are the absolute tops!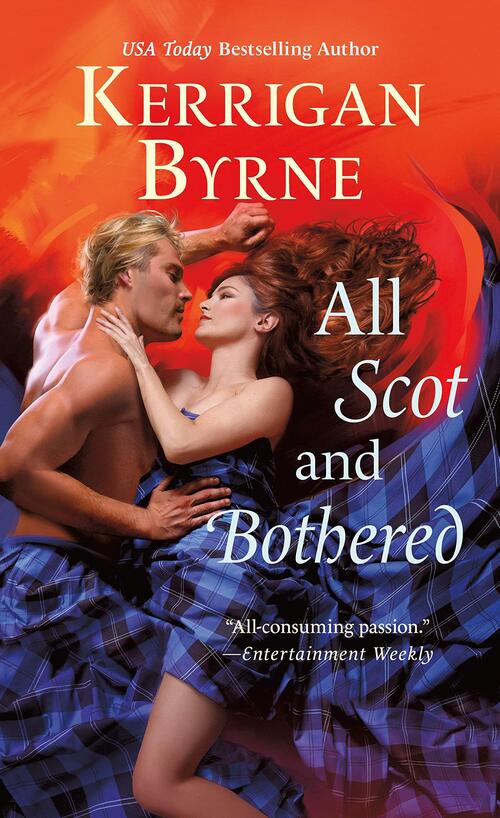 They are a dangerous duke, a fierce lord, and an infamous earl–dark, bold, brave men who know exactly what they want. And there is only one woman who can bring them to their knees. . .
He is first and foremost–at everything. A man who's made his own way in the world through ruthless cunning and sheer force of will. A strong and imposing Scot who can turn on the charm but does not suffer fools. His title: Lord Chief Justice of the High Court. His name: Cassius Gerard Ramsay. His mission: To investigate the goings-on at London's most notorious gaming hell, owned and operated by one of the most intriguing and desirable women he's ever met.
IN THIS GAME OF LOVE, THE RULES DO NOT APPLY
Cecelia Teague was an orphan facing a rather dire future–until a secret benefactor from her mother's scandalous past swept into her life. Sent to prestigious boarding school and later to university, Cecelia believed high society was at her fingertips. . .
Then, from out of nowhere, she became the inheritor of a gambling establishment. Now Cecelia must live two lives: one as a proper lady who finds herself undeniably drawn to Lord Ramsay and the other as a savvy gaming hell owner trying to save her business from the very same man. He has no idea she is both women. . . and Cecelia would like to keep it that way. But what happens when consuming passion and escalating danger threaten to reveal the truth?
Romance Historical [St. Martin's Paperbacks, On Sale: September 29, 2020, Paperback / e-Book, ISBN: 9781250318862 / eISBN: 9781250318879]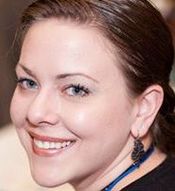 Kerrigan Byrne has done many things to pay the bills, from law enforcement to belly dance instructor. Now she's finally able to have the career she'd decided upon at thirteen when she announced to her very skeptical family that she was going to "grow up to be a romance novelist." Whether she's writing about Celtic Druids, Victorian bad boys, or brash Irish FBI Agents, Kerrigan uses her borderline-obsessive passion for history, her extensive Celtic ancestry, and her love of Shakespeare in almost every story. She lives at the base of the Rocky Mountains with her handsome husband and three lovely teenage girls, but dreams of settling on the Pacific Coast.