Top five things Griff loves the most besides Amy (in no order):
Evenings by the fire in the fall. He's just beginning to get sleepy for his semi-hibernation, and he loves just sitting in the cabin in the warm glow of a fire, preferably with Amy at his side.
Griff loves Italian food, especially takeout from the Italian restaurant in Oakwood. Amy isn't the best cook, but she's learning and can make spaghetti now without all the noodles clumped together in a sticky mess.
His Jeep. Not only is it his mode of transportation when he isn't running as a bear, but he can take off the roof panels and feel the forest air around him. It's almost as freeing as being a bear.
Griff drinks a lot of it and he doesn't care what brand as long as it isn't Hazelnut or some weird flavor. He likes it hot with honey and sometimes a touch of cream.
His clan. He loves his surrogate father, Elijah, and his clan-mates. Derek is as close as a brother to him. Derek even loves Powell, who can be pretty annoying at times.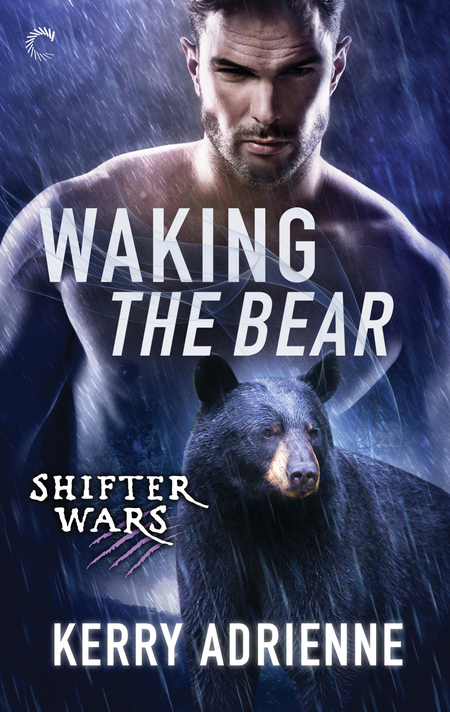 Sexy shifter passion is awakened when two unlikely lovers are challenged by secrets, danger and an unstoppable need to claim one's mate…
For human Amy Francis, the secluded cabin in Deep Creek is the haven she needs to map out a fresh new start. She never expected her heart to be reawakened by a distraction like Griff Martin, commanding yet gentle, too ferociously sensual to ignore. It's clear that patrolling the forest is more than a job to Griff—it's a means of survival. But what Amy doesn't realize is she's reawakened the beast within him.
Griff's dormant hunger is stirred by this intoxicating woman…and threatened by the secret she must never learn. Duty-bound to defend his bear clan against an avenging pride of lion shifters, Griff's entire world is upended when he meets Amy. His animal need to claim his mate has taken hold, but that very desire could seal her fate as an unwitting pawn in battle.
Now, as a shifter war looms, Griff must decide between letting Amy go or following his most carnal instincts. To have her would change his life…but risk everything he knows and was born to protect.
Romance Paranormal [Carina Press, On Sale: August 1, 2016, e-Book, ISBN: 9781460397442 / eISBN: 9781460397442]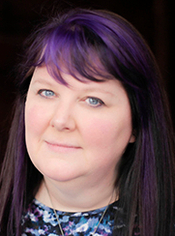 Kerry loves history and spends large amounts of time wondering about people who lived and walked on Earth in the past. She's a mom to three daughters, six cats, and various small animals. Her husband says she's a marketer's dream, as she often believes everything she hears—at least initially. Her shoe horde will attest to her fine shopping skills.
In addition to writing, Kerry loves to sew (costumes and cosplay, especially), draw, paint, make chainmail, and play guitar.
Her new love is her Mini Cooper Convertible, Sheldon, and they have already gone on many adventures. They travel to as many concerts as they can–especially Green Day and Marilyn Manson.