She runs to the car. When she reaches Josh, she grabs his elbow, startling him. He takes a swing at her. The back of his hand connects with her cheekbone.
She rears back, palm cupped over her cheek. "Ow." She rubs the burn from her face. "What was that for?" 
Josh points at the car. "Go." 
"I'm not leaving you." He's scared and confused, she won't walk away from him. 
"Go." He reaches for the passenger door, and she realizes he's telling her he wants them to leave. 
"All right, we'll go." He opens the door again and drops into the passenger seat. 
She starts to close his door and stops. "That man in the picture, you sure you've seen him before?" she asks with trepidation, hoping she's wrong. That he's wrong, and he's mistaking Dwight for someone else. Josh nods. "He's my dad, your grandfather." 
A tear rolls down his face. "I know." 
Olivia feels a sting in her eyes. It hurts to breathe, like she's cracked a rib. "When did you meet him?" 
"Before." He touches the spot on his hat that covers his scar. 
Before his head injury. 
Olivia glances away. Oh. God. She takes a breath. "Did he push you?" She needs his confirmation. 
He nods, then shakes his head. 
"You aren't sure?" She frowns, and a beat later, he shrugs. 
"Didn't see." 
She cocks her head. Didn't see what? 
"You didn't see who pushed you, but you think it was your grandfather?" 
He shrugs. 
Jittery, she drums her fingers on the window edge. He isn't positive. It's still possible he's confused Dwight with someone else. 
She could call her dad and ask why he's in San Diego. Did he hurt Josh? 
One phone call and she could get the answers. But would Dwight tell her the truth?
Olivia shuts the door and rounds the back of the car. She roots around the bottom of her purse for her Marlboros and lighter. It takes three attempts to light the cigarette, her hands shake that badly. She looks back at the house, tempted to return and ask Charlotte what she knows about Dwight. But her mom's too worked up. They'd just talk in circles. And Josh is upset and wants to leave. 
Taking a long drag on the cigarette, she shakes her head. Olivia's dad isn't a violent man. 
But he was a suspect in an unsolved murder case, she reasons, her mind taking a U-turn back to Benton. A person of interest in a drowning that was eventually ruled an accident. What if there's more to those cases than what she read?
 (C) Kerry Lonsdale, Lake Union Publishing, 2021. Reprinted with permission from the publisher.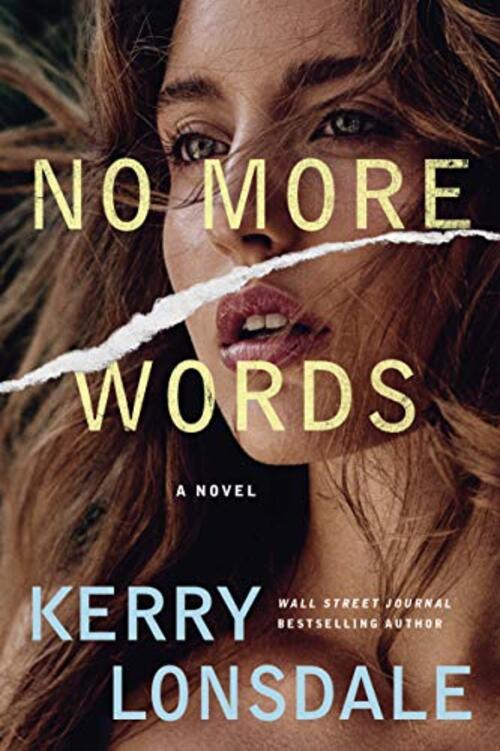 From the Amazon Charts and Wall Street Journal bestselling author comes the first book in a trilogy about love, betrayal, and the secrets families keep.
Forced to choose between abortion or adoption, Olivia Carson's younger sister, Lily, runs away from home. Sixteen and pregnant, she never returns. But she writes. Once a year, Lily mails a picture of her son, Josh, to Olivia until his thirteenth year. Then it's Josh himself who arrives at Olivia's house, alone, terrified, and in possession of a notarized declaration from Lily. It begins, "In the event I go missing…"
Josh has difficulty talking. He can't read or write, but he's a prolific artist, exhibiting skill beyond his age. His drawings are as detailed as they are horrific. Olivia soon realizes Josh's artwork tells a story. There's more to his arrival and to Lily's untimely disappearance than it seems. Using the drawings as a road map, Olivia traces Josh's path back to his mom. Each drawing sheds light on Lily's past and reveals a darkness that forces Olivia to question everything she thought she knew about her family.
Thriller Domestic | Thriller Psychological [Lake Union Publishing, On Sale: July 6, 2021, Trade Size / e-Book, ISBN: 9781542019057 / ]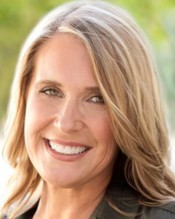 Kerry Lonsdale is the Wall Street Journal, Amazon Charts, and #1 Amazon Kindle bestselling author of the Everything series – Everything We Keep, Everything We Left Behind, and Everything We Give – as well as All the Breaking Waves. She resides in Northern California with her husband and two children.