First, I didn't get a contract. Now I'm stuck driving home in a monsoon.
Peering through the water streaming down the wind­shield, Eden Voss kept an eye out for the turn going into her southwest Atlanta neighborhood. Typical of any Tuesday night, city traffic had been akin to driv­ing in a demolition derby, and the rain only exacerbated that. The farther she got away from the city proper, the more she relaxed. She'd just spent three hours sitting in a smoky hookah lounge in Midtown with a producer and his newest act, discussing whether her songwrit­ing might be a good fit for them. If the young artist had been as decisive as he'd been flirtatious, the meeting might have actually led to something concrete.
She wondered what she would have been like if her dreams of singing stardom had come true. Those ambi­tions were long ago laid to rest. However, she knew that if she had made it, she wouldn't have been so disrespect­ful as to ogle another industry professional, especially during what was supposed to be a business meeting.
Eden pushed those thoughts away, concentrating in­stead on making it home intact. Even with the wipers going full blast, visibility was limited at best. Carefully navigating the streets of her subdivision, she turned into her driveway just as another bright flash of lightning illuminated the sky. She shook her head, grateful she'd bought a house with a garage. After she'd pulled inside it and closed the shutter on the storm raging outside, she wrinkled her nose at the lingering smoke clinging to her clothes.
Moments later, she unlocked the side door and en­tered the house through the kitchen. She could see the glow of the television as she approached the living room. A smile curved her lips. She waited up for me…again. Her older cousin and roommate had a protec­tive streak that still lingered from when they were kids.
She kicked off her shoes and padded into the room. "Ainsley, you didn't have to wait up."
Her cousin was stretched out on the couch, tucked beneath her favorite oversize throw emblazoned with the cover of OutKast's classic album ATLiens. "I know, I know. But I was already watching a Law & Order marathon."
She chuckled, seeing the familiar program on the TV. "Okay, Mom. Coop's upstairs asleep?"
Ainsley nodded. "You know my son. He treasures his sleep above all else." At ten years old, sleep and Mine­craft were Cooper's two favorite pastimes. She shifted around a bit until she sat up. "How did the meeting go?"
Thinking back on the meeting made her cringe. "Girl, I don't even know. The producer seemed into it, but I think the singer paid more attention to my boobs than my pitch."
"Oh, what a creep. Is this a singer I know?"
"Levi Duncan. Newer artist, supposedly the second coming of Usher."
Ainsley's brow cocked. "Second coming? Please. Usher's had like ten 'second comings,' plus he's still around. These R & B dudes now are a dime a dozen. Very few stand out."
"You're right about that. Have you ever heard of him?"
"Nah." Ainsley shook her head. "Sounds like a real character. If that's how he acts, he'll fit right in with the rest of the jerks in the music industry."
She felt her lips stretch into a thin line as the mem­ories of those days rose within. Late nights in the stu­dio, poring over the lyric sheets with Blaine Woodson. The man who'd crushed all her hopes and dreams. She could still smell his woodsy cologne. Handsome, tal­ented…and duplicitous. He'd brought her into the music business, along with Ainsley and their friend Cambria. He'd praised their talents, filled their heads with fanta­sies of what could be.
She'd fallen for his words, and in the process, fallen in love. But when the time came for him to really show he believed in her, he'd disappointed her in the worst way.
(C) Kianna Alexander, Harlequin Books, 2020. Reprinted with permission from the publisher.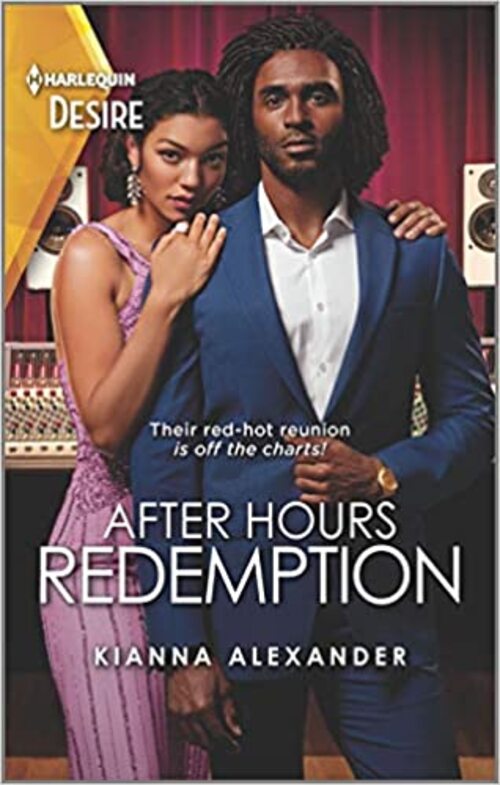 Their red-hot reunion
is off the charts!
They made passionate music together.
Has this heartbreaker changed his tune?
Songwriter Eden Voss had the perfect man—sexy, charming, talented and hers. Until record executive Blaine Woodson broke her heart to save his fledging label. Now music's bad boy is back, begging for her songwriting skills in his studio…and her lovemaking skills after hours. Eden vows to keep things strictly business this time. But there is nothing professional about the heat still between them…
Romance Billionaire | Romance Contemporary | Romance Series [Harlequin Desire, On Sale: October 1, 2020, e-Book, ISBN: 978-133520942 / eISBN: 9781488063213]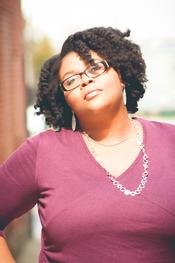 Like any good Southern belle, Kianna Alexander wears many hats: loving wife, doting mama, advice-dispensing sister, and gabbing girlfriend. She's a voracious reader, an amateur seamstress and occasional painter in oils. Chocolate, American history, sweet tea and Idris Elba are a few of her favorite things. A native of the TarHeel state, Kianna lives with her husband, two kids, and a collection of well-loved vintage 80's Barbie dolls in Raleigh, NC.