1–What's the name of your latest release? 
2–What is it about? 
A widow searching for peace and a fallen pastor seeking refuge must work together to save her family's struggling resort on Montana's Madison River, but it's only a matter of time before their pasts catch up to them.
3–What word best describes your heroine? 
Resilient–Despite all Ryann has endured, she has remained steadfast and loyal to those around her.
4–What makes your hero irresistible? 
Shane has a humility that could only come from losing everything and everyone he's loved, all thanks to his own actions. He doesn't believe he deserves the second chance at life he's been given in Montana. And he certainly doesn't believe he deserves the affection of a girl as trusting as Ryann. He's as vulnerable as he is dreamy.
5–Who are the people your main characters turn to when they need help? 
They both have a tendency to carry their own burdens to protect those around them. In one another, they find someone they can finally lean on.
6–What do you love about the setting of your book? 
My parents introduced me to West Yellowstone, Montana, when I was younger. I've waded in the waters where Shane and Ryann fly fish. Wildflower Road is actually the nickname for my running path alongside the Madison River. As I've gotten older, I've seen the romance in its rustic nature. Not only is the Madison River breathtaking, but the town of West Yellowstone is a delightful escape from the everyday. Because it is also the western entrance to Yellowstone National Park, there is an added complexity with its tourist appeal.
7–Are you a plotter (follow an outline) or a pantster (write by the seat of your pants)?
I try so hard to plot my stories, but halfway through, my characters get a mind of their own!
8–What is an ideal writing day for you? 
I love to plot my next scene while exercising so that my brain is full of ideas when I finally sit down at my desk.
9–Do you listen to music while you write, need total silence, or do you have the TV on?
I have a playlist of soundtrack instrumentals. It provides the exhilaration of rising and falling scenes without the distraction of lyrics. My favorites are Last of the Mohicans, Pride and Prejudice, Legends of the Fall, Braveheart, and Outlander.
10– How do you approach research?
I love to read memoirs of people who have lived through what I'm researching. Then, I speak with my friends to see how their experience may have differed. Oh, and lots of trips to Montana 🙂
11–What is your publishing journey story? 
I began writing about five years ago after my father died. I wrote the Madison River Romance series to give him and my mother the retirement they never got–owning a fly fishing resort on the Madison River. In Wildflower Road, Ryann's parents, Chuck and Shirley Matthews, are based on my parents. I never dreamed of publishing it until I fell in love with the writing community.  With their support, I learned how to strengthen my story until it caught the eye of Berkley Publishing. I've been so fortunate to work with them as we hand these stories over to readers.
12–Do you have critique partners/writing groups you want to give a shout-out to? 
Rachel McDaniel (The Red Canary) and Janyre Tromp (Wide Open) have kept me going through the ups and downs of publishing. Because they are newer authors as well, they understand and never cease to cheer me on.
13–What're the most frustrating things about being an author? 
It's a solitary job 90% of the time, and I'm an extrovert. That's why I love social media interaction so much!
14–What's your favorite scent?
Huckleberry ANYTHING! I have huckleberry candles, lip balm, lotion, soap, coffee, tea, and candy in my office to remind me of my favorite place. It totally marks me as a Yellowstone tourist, but I don't care one bit!
15–What movie will you watch no matter what if it's on TV? 
Twister. That movie is a gift to the human race. As a side note, it was also what I saw on my first date! I liked the movie way more than the guy though. . .
16–Do you like breakfast, lunch, or dinner best? 
Can I break the rules and say dessert? I have a major sweet tooth (see: Huckleberry candy)
17–What's one thing you wish you knew more about? 
How to grow huckleberries in Ohio. Do you sense a theme here?
18–What's the silliest thing you've recently done?
Well, I have way more fun than I should on social media. Recently, I've been crudely photoshopping notable folks onto book covers. Because who doesn't want Mr. Darcy in a pond-soaked shirt, Sam Elliott riding a buffalo, or Jason Momoa, you know, jasonmomoaing on a romance cover?
19–What can readers expect from you next? 
I'm looking forward to the December issue of The Love Wander Read Journal, a quarterly magazine that combines my passion for travel, books, family, and relationships. I've also just launched a BookTube channel called the Kisscape Artists that celebrates all things romance. And finally, the third book in the Madison River Romance series, Glory Falls, releases in January.
20–How can readers reach you?
I'm very active on my Facebook page (www.facebook.com/janineroscheauthor) and I love interacting with other romance-addicts! If readers are looking for updates on projects, then my newsletter is the best option (www.JanineRosche.com)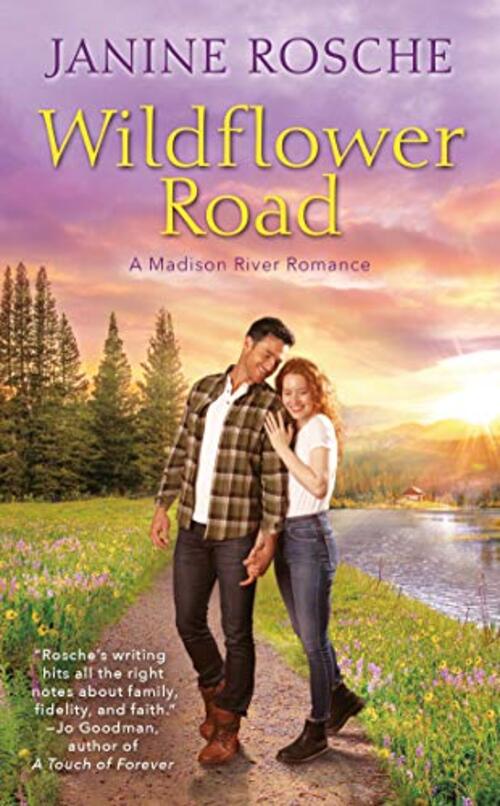 A young widow is tempted to love again after her heartbreaking loss in this new Madison River Romance. 
After her husband's tragic death, Ryann Marie Ashcroft's only remaining dream is to save her family's struggling mountain resort. And the last person she wants to rely on is a brooding stranger with secrets of his own.
Nicknamed America's rock-and-roll pastor, Shane Olson arrives in Montana after a viral video destroys his marriage, his ministry, and his reputation. Working side by side on the banks of the Madison River, he and Ryann get a second chance at love. But not everyone wants to see their happily ever after.
Romance [Berkley, On Sale: October 13, 2020, Mass Market Paperback / e-Book, ISBN: 9780593100523 / eISBN: 9780593100530]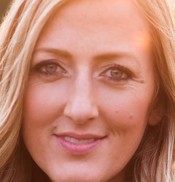 Prone to wander, Janine Rosche finds as much comfort on the open road as she does at home. This longing to chase adventure, behold splendor, and experience redemption is woven into her Madison River Romance series. When she isn't writing or traveling, she teaches family life education courses to college students, takes too many pictures of her sleeping dogs, and embarrasses her four children and husband with boy band serenades.