1–What's the name of your latest release?
Teddy Spenser Isn't Looking for Love
2–What is it about?
Teddy thinks he can't stand his coworker, Romeo. But they get stuck together on a business trip that involves some ridiculous ordeals, and Teddy learns that Romeo's very different than he'd assumed. And, of course, there's only one bed.
3–What word best describes Teddy?
Creative
4–What makes Romeo irresistible?
He doesn't quite realize how charming and irresistible he is.
5–Who are the people your main characters turn to when they need help?
Family! Teddy's grandmother lives far away but gives good advice via phone calls. Romeo has a big, close family that sometimes "helps" more than he might like, but he loves them anyway.
6–What do you love about the setting of your book?
It's set in two of my favorite cities, Seattle and Chicago, both of which have lots of fun, quirky things to do. I also intentionally set it in February, which feels pretty bleak in both cities. Who wouldn't want some love amid the cold and gray? (Well, Teddy wouldn't—or so he tells himself.)
7–Are you a plotter (follow an outline) or a pantster (write by the seat of your pants)?
I'm about 95% pantser. I have a start, I may or may not have a general idea of an end, and the middle grows as I write.
8–What is an ideal writing day for you?
I love writing in hotels. But since that hasn't been possible this year, and since my husband and kid and I are at home all day, I've been making do. I do the bulk of my writing between 8pm and 2 am, when my day job is done and the rest of the household is quiet.
9–Do you listen to music while you write, need total silence, or do you have the TV on?
My husband often has the TV on in the family room, which is close to where I write, so I can hear it but not see it. I don't mind as long as the volume's reasonable and the sound isn't too distracting. He seems to watch a lot of things with yelling.
10– How do you approach research?
My day job is professor, so I love research! The hardest part for me is forcing myself to do it in moderation so I can get back to actually writing.
11–What is your publishing journey story?
My first publicly shared works were fanfiction, long ago (Buffyverse, if you wondered). National Novel Writing Month gave me the courage to try writing a novel. I self-published my first three before getting brave enough to submit one to a publisher. Teddy is my 29th novel!
12–Do you have critique partners/writing groups you want to give a shout-out to?
QSAC–the Queer Sacramento Authors Collective–is a wonderful group of people. We do public readings, which are a lot of fun, and sometimes just hang out together. Lately we've been doing everything via Zoom, of course. I'm looking forward to being able to meet in person again.
13–What're the most frustrating things about being an author?
Waiting! I'm not a very patient person, and it can take a long time for a book to go from conception to print. I'm always so eager to share it with everyone, but I have to wait. Sigh.
14–What's your favorite scent?
Baking bread.
15–What movie will you watch no matter what if it's on TV?
The Princess Bride. Who can resist that one?
16–Do you like breakfast, lunch, or dinner best?
Dinner, although sometimes I cheat and have breakfast for dinner.
17–What's one thing you wish you knew more about?
Oh, so many things! Right now I'm writing a space opera, however, so I wish I knew more about physics.
18–What's the silliest thing you've recently done?
When she was in another room, I put adhesive googly eyes on some of my daughter's school supplies (she's a high school senior).
19–What can readers expect from you next?
In February I'll release a self-published novel called The Muffin Man, a humorous fantasy involving a raven, sentient sourdough starter, and an impossible romance.
20–How can readers reach you?
My website: http://kfieldingwrites.com
Facebook: http://facebook.com/KFieldingWrites
Twitter: @KFieldingWrites
Instagram: @KFieldingWrites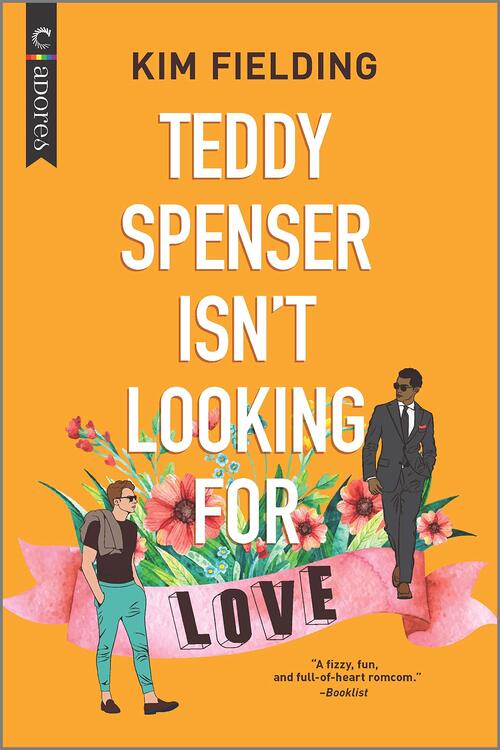 Some people search their whole lives to find love. He just wants to avoid it.
Teddy Spenser spends his days selling design ideas to higher-ups, living or dying on each new pitch. Stodgy engineer types like Romeo Blue, his nemesis—if you can call someone who barely talks to you a nemesis—are a necessary evil. A cute necessary evil.
Working together is bad enough, but when their boss puts them both on a new high-stakes project, "working together" suddenly means:
sitting uncomfortably close on the same plane,
staying in the same hotel room—with only one bed—and
spending every waking minute together.
Turns out Mr. Starched Shirt has some hidden depths, and it's getting harder to ignore the spark Teddy feels with every brush of their hands, with every knowing look. He might not have been looking for this connection with Romeo, but will he ever be ready to let him go?
Romance Contemporary [Carina, On Sale: December 29, 2020, Trade Size / e-Book, ISBN: 978133597199 / eISBN: 9780369702630]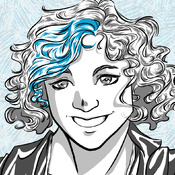 Kim Fielding is the bestselling, award-winning author of over 60 novels and novellas. Like Kim herself, her work is eclectic, spanning genres such as contemporary, fantasy, paranormal, horror, and historical. Her stories are set in alternate worlds, in 15th century Bosnia, in modern-day Oregon. Her heroes are hipster architect werewolves, housekeepers, maimed giants, and conflicted graduate students. They're usually flawed, they often encounter terrible obstacles, but they always find love.
Having migrated back and forth across the western two-thirds of the United States, Kim calls California home. She lives there with her family, her cat, and her day job as a university professor, but escapes as often as possible via car, train, plane, or boat. This may explain why her characters often seem to be in transit as well. She dreams of traveling and writing full-time.