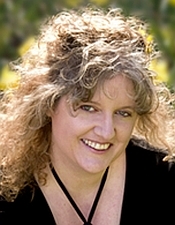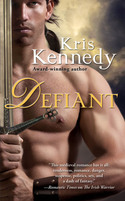 I love writing. I mean, except when it's killing me, but deep inside, there's something potent and powerful that keeps moving, and keeps me writing, and keeps me loving it.
I also love readers. And not just 'my' readers, the readers who written to say they've loved my books and the ones who've loved them in silence, although I have to admit, I have a special spot in my heart for you. But I'm talking all readers. I love readers.
I love that just the idea of a good book excites a reader.
I love how she absolutely must share her favorite books with others; it's like a little treasure hunt, and there's that little sense of pride when she's the one who can turn her friends on to it.
I love how she is willing to be so moved by written words, how she lets the words and ideas and emotions slip into her like steam.
I love how she's willing to be immersed.
I love how her face shifts and moves as she reads, reflecting the emotions of the story.
I love how readers keep giving themselves over to Story, again and again. It's such a generous thing to do with their emotions. Even after the stories that fell short, the ones that didn't touch them, the one's they didn't get. Readers are a wellspring of eternal hope, and I love that.
Now, much as I'd love to give you all a gift in appreciation of all those things I love about you, there are far too many of you to give everyone a gift (and anyhow, I don't have all your addresses), I thought maybe we could do the next best thing. In fact, it may be the best sort of virtual gift exchange for story-lovers: let's give each other our favorite lines from our favorite books.
It can be a single sentence, or an interchange or passage. It can be a favorite for any reason at all: because it's a beautifully constructed sentence; because it communicates something that matters to you; because it made you laugh, or because it made you cry.
I'll start, by giving you a couple of my favorite lines and passages, from my own stories. Then, you give me yours.
Okay, here are just a few of my favorite lines, my little gift to you, the most devoted, voracious readers in the world: romance readers.
From my upcoming release, DEFIANT (April 26, 2010):
****
At first, it appeared they both wanted the same cock.
But as he watched, he realized she wasn't after the rooster at all. And neither, of course, was he….
****
These are the opening lines, and I admit, with my latent fifth-grade sensibilities, I think the opening line is amusing. 🙂 Hopefully your latent fifth-grade sensibilities are as low-brow as mine.
But I also intended it to be intriguing, so the reader realizes that whatever appears to be going onto is not most decidedly not what is going on. And hopefully, she'll read on to find out what are they doing there, hidden in this alley of a medieval city, as the nighttime grows around them.
This next little gift is a little longer. It's from my current release, THE IRISH WARRIOR. The hero and heroine have joined forces and are fleeing danger through the wilds of Ireland. They've just got out of a close scrape with some soldiers, and the exhilaration, the burning sun, a slightly-tipsy heroine who is feeling reckless, and a powerful, denied attraction are about to prove too much for the hero.
****
The autumn sun was feisty, hot and bright. It was like a golden stage. It shone behind her so brightly it was as if she was floating in gold, was gold. She turned to him and he felt desire pulsing off her, onto him.
"And yet, Finian. I still feel quite reckless."
He set down his paddle very deliberately. How was a man to fight this knowing innocence?
"Really?" he ground out. Her face flushed. His heart slowed into a hot-rushing sluggish beat. "I wonder."
"What?" Her voice was unsteady, but her eyes were locked in his: she wanted what he had.
He went hard like he hadn't been in a dozen years. It was the waiting. The torment of wanting her all this time and not being able to have her. ('It hasn't been fully three days,' some dim recess of his mind pointed out.) There was nothing special about her or the arousal she conjured, he assured himself. Just a woman with a staggering mind, a blade-sharp wit, and a body men would lick dirt to touch.
"If I asked you to do something," he said in a low voice, "would you do it?"
"Yes," she exhaled.
"Run your hand up your leg."….
****
Why I like that passage . . . ? Well, maybe that one's obvious. 🙂 (There's more sexy excerpts at the website!)
I hope you liked those little presents. It was surprisingly hard coming up with just a line or two! Let's see how you do.
One commentor who shares a favorite line/passage gets a copy of autographed copies of a couple of my friends' and my books, including: THE IRISH WARRIOR, by yours truly; TRIAL BY DESIRE by Courtney Milan; and SEX AND THE SINGLE EARL by Vanessa Kelly.
Merry Christmas!
Kris Kennedy writes sexy, adventure-filled medieval romances for Pocket Books. At (her website, you can check out excerpts, sign-up for the newsletter, or drop Kris a line saying Hi! THE IRISH WARRIOR, winner of the 2008 Golden Heart® Award for Best Historical Romance, released June 2010. DEFIANT, her next sexy medieval, releases this coming spring, April 26 2011.
To comment on Kris Kennedy's blog please click here.